Toyota 4Runner
Model Overview
New Toyota 4Runner

Used Toyota 4Runner
Toyota 4Runner Questions
2000 Toyota 4Runner V6 Winding Noise
I noticed my 4Runner is making a winding noise from the engine bay. I hear it when in idle. Runs fine, rpms are fine. Any ideas are appreciated. I'm not mechanically inclined so I ya e no clue...
Can 2013 Toyota 4runner Limited 4wd Get A Lift Kit
can 2013 Toyota 4runner limited 4wd get a lift kit installed without harming the vehicle suspension or handling? What is recommended lift height?
What Will Cause A Steering Wheel Shimmy At 60-65mph Other Than Tires, Rims,...
I have a 2016 4Runner SR5 Premium with 17000 miles on it. Since about 2000 miles, it developed a shimmy in the steering wheel at about 60-62mph up to 65mph. Then, goes away above that. Sometimes ...
I Want A Instant Cash Offer
Why Are My TRAC OFF, VSC TRAC And Check Engine Lights Still On?
I have 2001 4Runner. the TRAC OFF & VSC TRAC lights have been on for a year. dealer has turned them off about 4 times and they still come on. I have replaced gas cap, no luck. Last week i replaced t...
Older Toyota 4Runner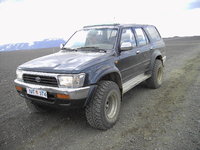 1995 Toyota 4Runner reviews: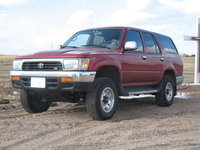 1994 Toyota 4Runner reviews: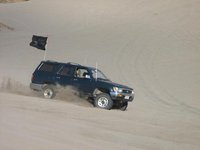 1993 Toyota 4Runner reviews: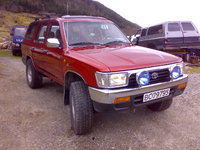 1992 Toyota 4Runner reviews:
1991 Toyota 4Runner reviews: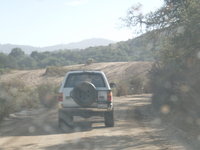 1990 Toyota 4Runner reviews: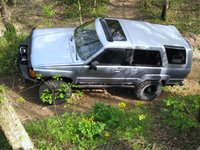 1989 Toyota 4Runner reviews: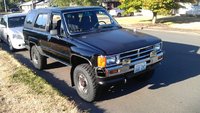 1988 Toyota 4Runner reviews: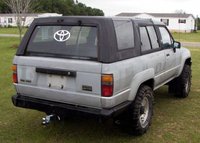 1987 Toyota 4Runner reviews: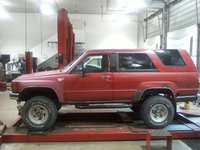 1986 Toyota 4Runner reviews: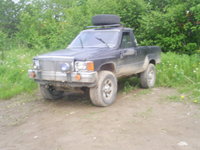 1985 Toyota 4Runner reviews: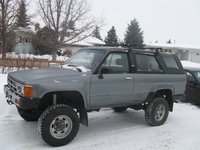 1984 Toyota 4Runner reviews:
Toyota 4Runner
Overview
From a covered-up pickup truck to a near-luxury sport utility vehicle, the Toyota 4Runner has had a mixed history since its introduction in 1984.
The first generation of the 4Runner was identical to the Toyota Pickup, but with a fixed canopy on the bed. The original vehicles were panned for being unsafe--they were nearly undrivable at highway speeds and extremely likely to topple over. Later versions had a wider wheelbase and many other safety features.
The 4Runner has gone through a stunning transformation, going from a cobbled-together pickup in disguise to a fully formed, comfortable SUV with available options like a V8 engine. Toyota also upgraded the exterior, and the newer versions suggest a mini Land Cruiser.
This mid-size SUV has had the option of having the same engine put into much larger vehicles, such as the Land Cruiser and Sequoia. As a result, this sporty SUV can have great pick-up and is generally fun to drive. It has remained one of the longest-lasting and most dependable SUVs. It can be an awesome off-road vehicle.
Find great deals from top-rated dealersTM
Search