Toyota 4Runner
Model Overview
New Toyota 4Runner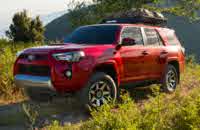 Used Toyota 4Runner
Toyota 4Runner Questions
What Will Cause A Steering Wheel Shimmy At 60-65mph Other Than Tires, Rims,...
I have a 2016 4Runner SR5 Premium with 17000 miles on it. Since about 2000 miles, it developed a shimmy in the steering wheel at about 60-62mph up to 65mph. Then, goes away above that. Sometimes ...
Driveline/transmission
I have a 3rd generation (2000) 4 runner SR5 driveline fell out, it may have bent the tail shaft. I took off the tail shaft housing, if I take off the snap ring can I then just replace the tail sha...
99 Toyota 4Runner Thermostat
Where is thermostat? Any tips on changing it? Thanks
Alarm + VSC TRAC, TRAC OFF, ABS, Emergency Brake Light On
My 2002 toyota 4runner started doing the same the alarm, VSC Track, track off, abs, brakes and check engine ..I read the code and it said that are the transmission solenoid. I don't know if that ...
Driver's Side Brake Light Went Out.. And I Replaced The Bulb And That Didn'...
brake light went out and i replaced it. it worked for less than 24 hours. what would be the next thing to replace? the socket that the bulb goes in?
Older Toyota 4Runner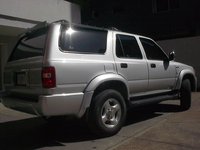 1996 Toyota 4Runner reviews: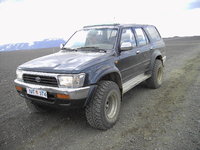 1995 Toyota 4Runner reviews: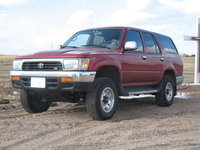 1994 Toyota 4Runner reviews: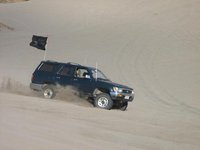 1993 Toyota 4Runner reviews: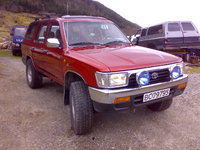 1992 Toyota 4Runner reviews:
1991 Toyota 4Runner reviews: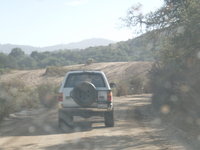 1990 Toyota 4Runner reviews: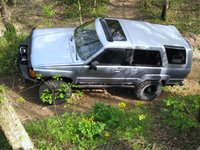 1989 Toyota 4Runner reviews: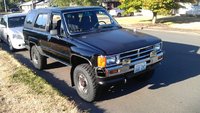 1988 Toyota 4Runner reviews: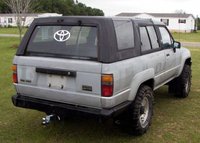 1987 Toyota 4Runner reviews: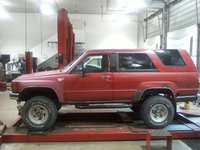 1986 Toyota 4Runner reviews: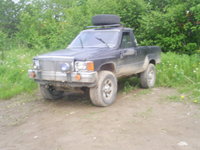 1985 Toyota 4Runner reviews: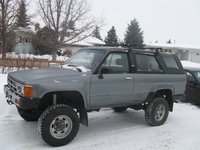 1984 Toyota 4Runner reviews:
Toyota 4Runner
Overview
From a covered-up pickup truck to a near-luxury sport utility vehicle, the Toyota 4Runner has had a mixed history since its introduction in 1984.
The first generation of the 4Runner was identical to the Toyota Pickup, but with a fixed canopy on the bed. The original vehicles were panned for being unsafe--they were nearly undrivable at highway speeds and extremely likely to topple over. Later versions had a wider wheelbase and many other safety features.
The 4Runner has gone through a stunning transformation, going from a cobbled-together pickup in disguise to a fully formed, comfortable SUV with available options like a V8 engine. Toyota also upgraded the exterior, and the newer versions suggest a mini Land Cruiser.
This mid-size SUV has had the option of having the same engine put into much larger vehicles, such as the Land Cruiser and Sequoia. As a result, this sporty SUV can have great pick-up and is generally fun to drive. It has remained one of the longest-lasting and most dependable SUVs. It can be an awesome off-road vehicle.