Nissan Pathfinder
Model Overview
New Nissan Pathfinder

The 2018 Nissan Pathfinder has been announced, but it is not yet available for purchase.
Used Nissan Pathfinder
Nissan Pathfinder Questions
I Have A 1998 Nissan Pathfinder And I Was Wondering What Is The Main Differ...
im trying to figure out how much of a dirrenence 4runner parts are from a pathfinder
My 2009 Nissan Pathfinder Car Alarm On Dash Stays On
I have 2009 nissan pathfinder and now the car alarm light stays on when the car is turned off, what can I do to fix it?
Why Car Shaking N Hesitating At Stop Lights
My car is hesitating and shakes n feels like it's going to stall when I drive n come to a complete stop.no check engine light n no codes pop up. I need help
Lock Unlock Button
The lock unlock does not work I have to manually lock each door I already checked the fuse inside the #24 and that didn't work so I don't know what else to try
Where Is The Starter Relay And Fuse For A 2013 Nissan Pathfinder?
The car was running fine. It was a hot day and we turned the car off for maybe 10 minutes and went to start it. It has a push button start, depress the brake and everything appears normal but the en...
Older Nissan Pathfinder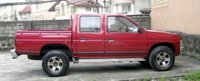 1997 Nissan Pathfinder reviews: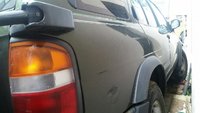 1996 Nissan Pathfinder reviews: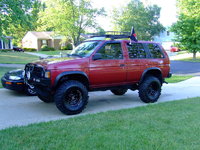 1995 Nissan Pathfinder reviews: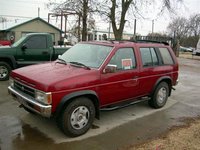 1994 Nissan Pathfinder reviews: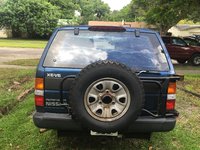 1993 Nissan Pathfinder reviews: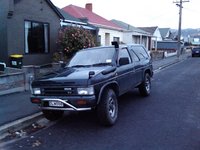 1992 Nissan Pathfinder reviews: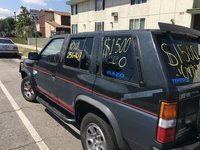 1991 Nissan Pathfinder reviews: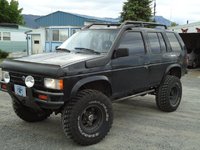 1990 Nissan Pathfinder reviews: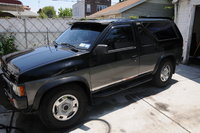 1989 Nissan Pathfinder reviews: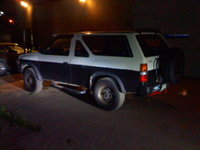 1988 Nissan Pathfinder reviews: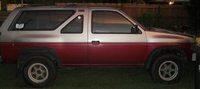 1987 Nissan Pathfinder reviews:






Nissan Pathfinder
Overview
The Nissan Pathfinder is a midsized SUV, now larger than the Xterra and Murano but smaller than the Armada. The Pathfinder is a truck-based SUV and is currently based on the Frontier platform.
The Pathfinder originally came in a two-door body style only, but switched to four-door in 1990. Early Pathfinders had the appearance of a truck with a canopy fused on top.
As sport utility vehicles grew in popularity, the Pathfinder evolved into a more sophisticated and comfortable vehicle. The corners became more rounded, and overall the Pathfinder grew into a larger and more attractive vehicle.
The Pathfinder was last redesigned in 2005, and a new Pathfinder is expected in 2008.