Dodge Charger
Model Overview
About the Dodge Charger
Available Now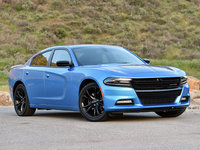 The new Charger's "second" generation has officially begun much like the original second generation, with a sexy style and equally powerful engine, but adding a few distinct differences from it's teenage yesteryear. In a sense, the Charger has grown up - gone to college, had kids - and transformed into an intelligent 4-door performance sedan, but shedding some of its rebellious edge in the process.
Case in point, Dodge was surely thinking of dad's favorite golf shorts when they confined the Charger to a 5-speed automatic transmission having only some manual functionality, but the all-new 292-hp 3.5-liter V6 engine in the base model makes it easy to let him wear those shorts with pride. The 370-hp 5.7-liter Hemi V8 carries over for the R/T, which still offers the option of all-wheel-drive (AWD) over the default rear-wheel (RWD) configuration.
This Charger is also vastly more intelligent than its original form, with huge in-dash touchscreen displays and keyless ignition/entry standard and optional safety sensory systems like adaptive cruise control with collision alerts, blind-zone alert systems and rear cross-path detection systems to warn of pedestrians on your tail while backing up.
The gizmos don't stop there. The base version comes standard with 17-inch alloy wheels, automatic headlights, a power driver's seat, 60/40-split-folding rear seat, cruise control, full power accessories, trip computer, remote engine start and a 6-speaker sound system with CD player, iPod interface, and auxiliary audio jack - but there is no such thing as an off-limits upgrade for this baseline model.
The R/T antes up with automatic dual-zone climate control, heated front seats, powered front passenger seat, leather touches, an auto-dimming rearview mirror, Bluetooth connectivity and a premium Alpine sound system with a bigger touchscreen, voice control and satellite radio on top of the V8 engine, performance-tuned suspension, fog lights and xenon headlights. RWD versions get 18-inch alloy wheels and a spoiler, while AWD versions get 19-inch alloys and no spoiler.
At 18 mpg city/27 highway, the V6 is only marginally more economical than the V8's 16/25, leaving the final decision to budget considerations alone. Whichever trim you favor, drivers praise the cabin's upgraded materials, improved style, capable baseline engine and improved driving dynamics, despite a somewhat vacant feel to the steering and 5-speed automatic chastity belt.
Model History
There are a lot of reasons to think of Dodge as what you should do when you see one on the car lot, and the Charger is an electrified centerpiece of that debate. Though the latest generation is vastly improved, some fans are just waiting for the other shoe to drop.
With a long history - some would say tradition - of breaking something that used to be awesome, Dodge has unplugged the Charger twice since its 1966 birth. In fact an entire generation, and most of the generation to follow, did not pass Go and went straight to the crusher, masking Dodge's massive failures in building a marketable muscle car for the modern buyer.
Like most muscle cars, the Charger was a bit slow on the gun but got its rubber on the pavement in '68, with a long-awaited and beautiful departure from its Coronet base for the second generation. The only one better was the '69 - widely and loudly acclaimed as the best-looking Charger of all time. Although the first generation had a lot of muscle with 18 NASCAR wins under its timing belt, it was the sexy second generation from '68 to '70 that stole the show.
An incredible 96,100 '68 Chargers left lots all across the country, with about 7,000 fewer produced the next year - though it probably would have been far fewer without the Dukes of Hazzard buying 'em up. The '69 design changes made it an aerodynamic disaster at high speeds, so Dodge released a series of progressively more sleek versions that year, finally hitting the 200 mph mark with the Charger Daytona.
The '70 Charger would be the last with a classic muscle car style - it didn't do so well, comparatively speaking, selling just shy of 50,000 units even though it was largely unchanged from the year prior. Actually, the 500 came back with a boring body style as an intermediate third trim, which was probably a big contributor to the sales dive.
The third generation starting in '71 saw massive sales volume due to its highly styled appeal, but these were a tad slow for muscle cars even at the outset - and downright abysmal by '72 due to hefty new emissions standards. Sales went from over 82,000 in '71 to nearly 120,000 for no apparent reason in '73 (every engine lost about 100 hp on top of the previous year's cutbacks) and sharply plummeted for the 1974 safety- and emissions-imprisoned Charger.
Then came the generation that went on to do amazing things - as recycled scrap metal. The fourth-generation Charger, from '75 to '78, was so awful, it ended with a 5-year death of the nameplate. It was certainly not a muscle car, relegated to just 3 automatic gears and less than 200 hp. It was also certainly not a rebel, abiding by every emission and industry standard right down to its bitter, bitter B-body end.
Dodge wouldn't turn over a new Charger until it introduced the L-body in 1983, but it sparked some interest by slapping the name on an upgraded 2.2-liter version of the '82 Omni 024 good for a whopping 84 hp. The '83 Shelby Charger did better, but not by much, with sloppy gear ratios and an only slightly improved engine over the "standard" Charger's.
The '85 was largely unchanged except for the Shelby, which boasted the best engine to date at 146 hp and 0-to-50 at a blistering 5.3 seconds. The regular Chargers remained again unchanged for the fifth generation's final year, but Shelby re-engineered the '87 version for a zippy 0-to-60 in 7 seconds and a 94-mph quarter mile in 15 seconds.
As such, the Shelby versions are the only Chargers of this generation that didn't go to the junker with their older brothers - and Dodge again unplugged the Charger, this time for 19 years.
Borrowing the LX rear-wheel-drive platform from the Chrysler 300, Dodge re-introduced the Charger for 2006 with twice as many doors as all previous versions - upsetting a lot of fans in the process. Nonetheless, this sleeper family sedan won it's market share with the most balanced performance and best handling and passenger comfort to date.
The only two trims on the starting line included a moderately equipped SE and the high-performance R/T. Both used a 5-speed automatic transmission with manual shift control.
The SE could be upgraded with an SXT option pack including alloy wheels, sound system upgrades, leather and chrome touches, and a few other nifty perks, but otherwise came equipped with a 250-hp 3.5-liter V6, 17-inch wheels, air-conditioning, CD player, tilt-and-telescoping steering wheel, full power accessories and cruise control by default.
The R/T upgraded the V6 to a 5.7-liter Hemi V8 with 340 hp and dual exhaust outlets. The R/T also added larger brakes, leather upholstery, 18-inch wheels and a tire pressure monitor. The Road/Track Performance Group offered 10 more horses and several performance upgrades - putting this family sedan in the same performance class as the '69 R/T Charger - and the Daytona option pack also added decals, covers and other flashy touches along with those performance upgrades.
While the first Chargers off the line for '06 would keep pace with the biggest blocks from the golden era of muscle cars, the SRT8 released later that year puts almost all of them to shame, hitting 60 mph in 5.4 seconds and tearing up the quarter mile in 13.4 seconds with it's 6.1-liter Hemi V8 good for 425 hp.
In 2007 the baseline engine switched over to a 4-speed automatic transmission and lost 60 hp in favor of a 2.7-liter V6, but all-wheel drive joined the SXT and R/T packages. A serious tech infusion and style upgrade came for 2008 with a restyled dash and console to accommodate a hard drive for music, along with Sirius Backseat TV, new wheels and the option of xenon lights.
The 5.7-liter Hemi in the R/T received a few tweaks for the '09 Charger, boosting the power to 368 hp, and all systems were modified to improve fuel economy across the board - along with a few style touches to the interior and exterior of all models as well. Dodge also revived the third-generation Super Bee this year with a special pack for the SRT8.
For 2010 Dodge mixed up its offering, dropping the SE name for the baseline model altogether, changing SXT to 3.5, adding a Rallye trim in between the 3.5 and R/T, and shuffling around the features and options to suit the new conventions - for no good reason.
Dodge scrapped all that hard work for the 2011 offering, completely renovating the look, feel, and baseline engine - and ushering in a "second generation" for the new Charger. Four years of fighting for 4-door acceptance has finally paid off with a grown-up, highly intelligent fullsize sedan for the fun-loving family.
Used Versions
The current sixth-generation Charger differs in a few big ways from its previous incarnation running from 2006 to '10, but only one of those differences is a real deal-breaker. The 2.7-liter V6 introduced in '07 for the baseline models wasn't dropped by Dodge until the most recent generation, but you should probably drop it from your shopping list straight away if you like your car to, you know, move.
However, all the big bargains are in the first two years of this generation, and the most under-priced of all is the '06 SE. Starting around $12K, you get all the engine and all the bang for your buck without sacrificing the basics like power accessories, cruise control and air conditioning. The '06 SRT8 is a big bargain too, but along with the RT is still a good buy for the '07 model year.
Otherwise this generation is on par with typical market values and holding pretty well. As for reliability, watch out for an ignition delay. Most owners manage to fix it with a new starter relay from a local Dodge dealer for under $20, but some leave it too long and end up with bigger problems and a Charger that flat doesn't start. This issue is related to the chip in the keys, but has yet to be nailed down.
The last Charger before the 5th generation was produced from 1983 to '87, and of these the '85 and '87 Shelby versions are most coveted for their big engines and beautiful design. Don't expect to find many standard Chargers in and before this generation, though - most of them were junked or crushed long ago.
1972 marked the beginning of the end for this nameplate with all the emissions and safety standards imposed on the auto industry, and Shelby was the only engineer with half a clue about how to adapt. However, the '71 and older models are cherished collector's pieces, most especially the '68 models and '69 Daytona.
New Dodge Charger
The 2020 Dodge Charger has been announced, but it is not yet available for purchase.
CarGuru's preview of the 2020 Dodge Charger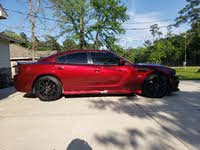 Used Dodge Charger
Dodge Charger Questions
Uconnect Update Issue
When I started my 2016 Dodge charger Saturday night it said the Uconnect was scheduled for an update. I entered a time to run the update, but as of today, Monday - My radio is not working and it kee...
2016 Dodge Charger Won't Start
I have a 2016 Dodge Charger. I am having an issue that has got me stumped. When I push the button it doesn't start. I hear a click but the starter does not engage. If I hook it up to my Battery Char...
2015 Charger Rear Tail Lights Not Working
The tail light will flash on like the whole bar But they will turn right off and only the passenger side is working all of the brake lights and blinkers and everything else works except for the mid...
Are You Open Sundays?
I need transmission fluid in my car
08 Charger Jerks At 65-70 Mph
Yesterday evening i was driving home from work when my car started jerking when it got to 65mph and started again at 70 then dropped speed a lil.. what could be causing this?
Older Dodge Charger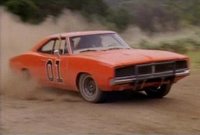 1969 Dodge Charger reviews: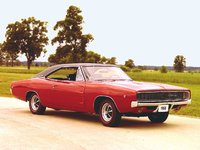 1968 Dodge Charger reviews: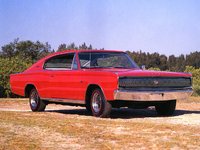 1967 Dodge Charger reviews: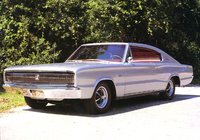 1966 Dodge Charger reviews:
Find great deals from top-rated dealersTM
Search