Toyota Avalon
Model Overview
New Toyota Avalon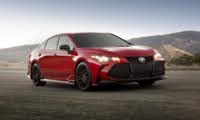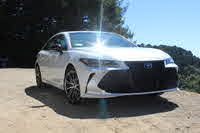 Used Toyota Avalon
Toyota Avalon Questions
Push To Start Not Working
Keyless entry works but when I hit start button nothing happens only the anti theft light flashing. It's not my key battery and car is not dead also starter is good. What could it be?
2001 Avalon Overheating
i jump started someones car and they hoocked up the cables incorrectly. now the car overheats quickly, the high speed fans are not coming on. the thermostat is working,the relays check out, anyone h...
Lights
I have a 2006 Toyota Avalon and my tail lights, brake lights, tag lights, fog lights and all side marker lights don't work! Replaced bulbs and checked fuses!
2014 AVALON
WHERE IS THE FUSE FOR THE REAR VIEW MIRROR. GARAGE DOOR OPENER, MIRROR COMPASS ETC NOT WORKING
1995 Toyota Avalon Power Seat
My power seat won't go back. How can I move it back manually?
Older Toyota Avalon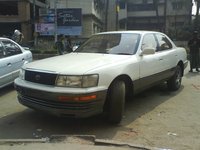 1996 Toyota Avalon reviews: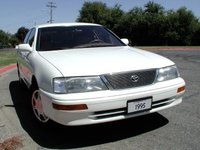 1995 Toyota Avalon reviews:
Toyota Avalon
Overview
Toyota built its first full-sized sedan, the Avalon, to fill the gap left by the cancellation of the upper mid-sized Cressida. First released in 1994, the Avalon is based on the Camry platform but is much roomier and more luxurious. The Toyota Avalon is Toyota's answer to big American cars.
The Avalon, and the Cressida before it, brought a few automotive innovations to the market. For instance, it was the first car to have a built-in 115V AC power inverter.
The Avalon sells well in the U.S., but attempts to market it overseas have failed, and it has been discontinued in places like Japan and Australia.
The Avalon has been criticized throughout its life for having boring, conservative styling, and is seen as an example of Toyota's uncreative design department. However, the latest version of the Avalon is much more stylish and contemporary.
Find great deals from top-rated dealersTM
Search