Toyota Avalon
Model Overview
New Toyota Avalon

The 2019 Toyota Avalon has been announced, but it is not yet available for purchase.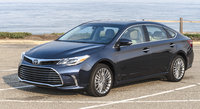 Used Toyota Avalon
Toyota Avalon Questions
My 1999 Toyota Avalon Is Running Rough And Vibrating Especially When Put In...
First I changed the coil packs and spark plugs like I was told to ,not by y'all but by the owner. When I did the car ran a little better but still running rough and vibrating,so I did a compression t...
2016 Avalon Auto Lock
Does anyone know if a 2016 Avalon automatically lock when you walk away from the car? My 2014 used to. The 2016 will not.
Clock Light
clock light went out. How do I fix it
How Long Does It Take To Post My Car? It Has Been 24 Hours And Still Not Po...
see above question---how long does it take to post my car
How To Disable Alarm For Avalon 1999? I Installed A New Battery And The Ala...
ow do i fix this?? the car has been sitting idle for 2 years. I purchased it and am installed a new battery. however as soon as negative touches the battery, alarm goes off. after 30 seconds it ...
Older Toyota Avalon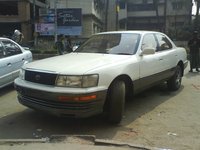 1996 Toyota Avalon reviews: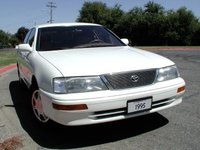 1995 Toyota Avalon reviews:





Toyota Avalon
Overview
Toyota built its first full-sized sedan, the Avalon, to fill the gap left by the cancellation of the upper mid-sized Cressida. First released in 1994, the Avalon is based on the Camry platform but is much roomier and more luxurious. The Toyota Avalon is Toyota's answer to big American cars.
The Avalon, and the Cressida before it, brought a few automotive innovations to the market. For instance, it was the first car to have a built-in 115V AC power inverter.
The Avalon sells well in the U.S., but attempts to market it overseas have failed, and it has been discontinued in places like Japan and Australia.
The Avalon has been criticized throughout its life for having boring, conservative styling, and is seen as an example of Toyota's uncreative design department. However, the latest version of the Avalon is much more stylish and contemporary.