Toyota Avalon
Model Overview
New Toyota Avalon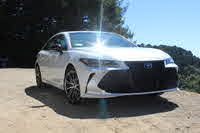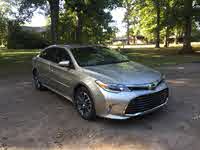 Used Toyota Avalon
Toyota Avalon Questions
Power Windows Don't Work One Day They Were Fine And Next Day Nothing
I have 2005 Toyota Avalon and the power windows will not go down. None of them front or rear. Drivers switch or individual on each door, nothing. I have made sure they are not locked from driver door...
How Do I Lock The Glove Box On My 2019 Avalon
I can't discover how to lock my glove box on my car
Backup Sensor
How to reset the sensor warning when backing up
I Keep Getting P1135 And P1155 Codes For Reasons Why My Check Engine Light ...
I recently went to get the Safety and Emissions test done and was immediately FAILED because of a check engine light indicator. The Codes that came back were P1135 and P1155 for Air/Fuel Ratio Senso...
2006 Avalon Overheating
The car has almost 247,000 miles on it and has only overheated when the radiator gave out in summer 2017. Over the last couple of days, the temp gauge has randomly shot up from normal to almost the ...
Older Toyota Avalon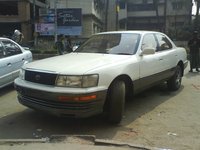 1996 Toyota Avalon reviews: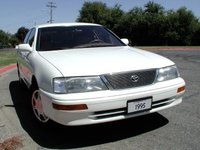 1995 Toyota Avalon reviews:
Toyota Avalon
Overview
Toyota built its first full-sized sedan, the Avalon, to fill the gap left by the cancellation of the upper mid-sized Cressida. First released in 1994, the Avalon is based on the Camry platform but is much roomier and more luxurious. The Toyota Avalon is Toyota's answer to big American cars.
The Avalon, and the Cressida before it, brought a few automotive innovations to the market. For instance, it was the first car to have a built-in 115V AC power inverter.
The Avalon sells well in the U.S., but attempts to market it overseas have failed, and it has been discontinued in places like Japan and Australia.
The Avalon has been criticized throughout its life for having boring, conservative styling, and is seen as an example of Toyota's uncreative design department. However, the latest version of the Avalon is much more stylish and contemporary.