Toyota Avalon
Model Overview
New Toyota Avalon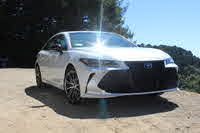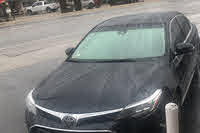 Used Toyota Avalon
Toyota Avalon Questions
Check Engine Light And Vsc Lights On
Went to the autozone for the above problem and they gave me the code P0456. Where do I go from here? Please help.thanks
About Setting Day Date And Year Wont Go Over 2018 In Setting Anybody Know
2000 Toyota Avalon Speed Sensitive Humming Sound.
2000 Toyota Avalon. 180K miles. There is a Speed sensitive vibration which occurs. It is an obvious humming sound. Usually around 40-60 mph. Nothing at lower speeds and the sound disappears at highe...
Repair
2014 avalon. the car starts fine but accessories not working
Dome Light
I want the car dome light to turn on when I open the front doors
Older Toyota Avalon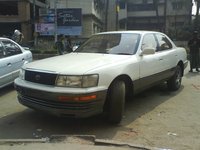 1996 Toyota Avalon reviews: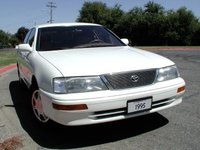 1995 Toyota Avalon reviews:
Toyota Avalon
Overview
Toyota built its first full-sized sedan, the Avalon, to fill the gap left by the cancellation of the upper mid-sized Cressida. First released in 1994, the Avalon is based on the Camry platform but is much roomier and more luxurious. The Toyota Avalon is Toyota's answer to big American cars.
The Avalon, and the Cressida before it, brought a few automotive innovations to the market. For instance, it was the first car to have a built-in 115V AC power inverter.
The Avalon sells well in the U.S., but attempts to market it overseas have failed, and it has been discontinued in places like Japan and Australia.
The Avalon has been criticized throughout its life for having boring, conservative styling, and is seen as an example of Toyota's uncreative design department. However, the latest version of the Avalon is much more stylish and contemporary.