Toyota Avalon
Model Overview
New Toyota Avalon


Used Toyota Avalon
Toyota Avalon Questions
Option Package
how can i tell if my 1999 toyota avalon xls has the platinum package
Stereo System
i have a 1999 toyota avalon xls but can't tell if it has the upgraded stereo system. How can I ell?
2009 Toyota Avalon Keyless Entry Will Not Work
I have a 2009 Avalon and the keyless entry will not work. I change the batteries and it still does not work. When I press the key fob it blinks red. Does that mean the fob is not working properly?
Oil Light
The oil light keeps coming on on my Avalon. The oil cap had a crack in it, so I thought it was losing pressure. I've put a new cap on but it still comes on. There's plenty of oil (maybe too much. A...
Is There Any Danger In Driving With The VSC Light ON?
Older Toyota Avalon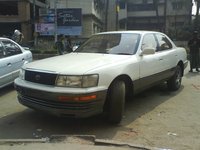 1996 Toyota Avalon reviews: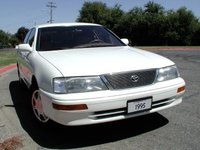 1995 Toyota Avalon reviews:
Toyota Avalon
Overview
Toyota built its first full-sized sedan, the Avalon, to fill the gap left by the cancellation of the upper mid-sized Cressida. First released in 1994, the Avalon is based on the Camry platform but is much roomier and more luxurious. The Toyota Avalon is Toyota's answer to big American cars.
The Avalon, and the Cressida before it, brought a few automotive innovations to the market. For instance, it was the first car to have a built-in 115V AC power inverter.
The Avalon sells well in the U.S., but attempts to market it overseas have failed, and it has been discontinued in places like Japan and Australia.
The Avalon has been criticized throughout its life for having boring, conservative styling, and is seen as an example of Toyota's uncreative design department. However, the latest version of the Avalon is much more stylish and contemporary.