Passenger Cars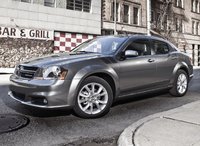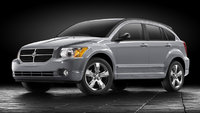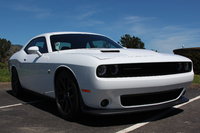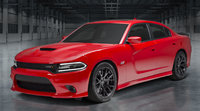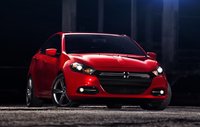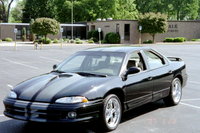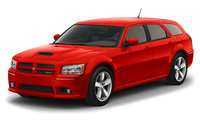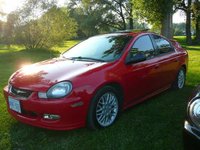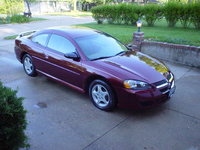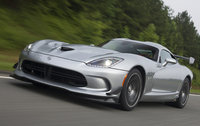 SUV/Crossovers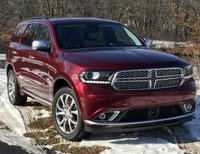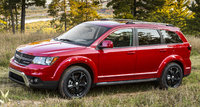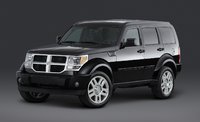 Vans/Minivans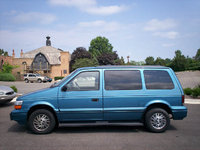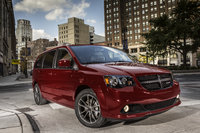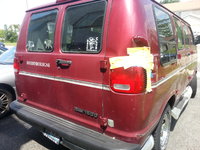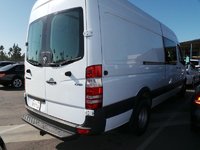 Pickup Trucks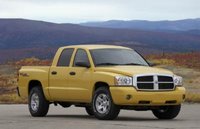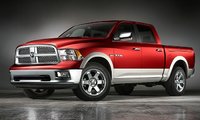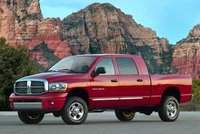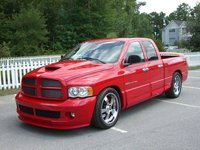 Dodge Questions
Truck Stalls.
Why does my truck stall when I back out of my drive when I go from reverse to drive
2002 Durango Back Fired And Stopping Running. Now Won't Start Any Suggestio...
Stall
2001 dodge ram 1500 5.9 liter. Truck will stall while driving in town or idle not at hwy speeds. No dash lights come on. Been in shop. Fuel pump and pressure is good. New spark plugs and wires...
I Have An 07 Charger Rt That's Has Code 335 And 339 Coming Up On Diagnostic...
Code 335 and 339 crank sensor intermittent signal. Replaced sensor but has same code and problem. It turns over and will occaissionally start and have a slow idle but won't rev up, just stall out
No Reverse
i have a 2001 dodge ram 2500 4x4 with the 5.9 liter v8 magnum it drives sound in all forward gears no slipping or anything but i have no reverse, the reverse lights work you can actually feel it ingag...
Older Dodge Models
Dodge 330

Dodge 400

Dodge 440

Dodge 600

Dodge A100

Dodge A108

Dodge Aries

Dodge Aspen

Dodge B-Series

Dodge Colt

Dodge Conquest

Dodge Coronet

Dodge Custom

Dodge D-Series

Dodge D5

Dodge Dart Sport

Dodge Daytona

Dodge DeLuxe Six

Dodge Deluxe

Dodge Diplomat

Dodge Dynasty

Dodge Lancer

Dodge Luxury Liner

Dodge Mirada

Dodge Monaco

Dodge Neon SRT-4

Dodge Omni

Dodge Polara

Dodge Power Wagon

Dodge RAM 150

Dodge RAM 250

Dodge RAM 350

Dodge Raider

Dodge Ram

Dodge Ram 50 Pickup

Dodge Ram Cargo

Dodge Ram Chassis 3500

Dodge Ram Chassis 4500

Dodge Ram Wagon

Dodge Ramcharger

Dodge Rampage

Dodge Royal

Dodge SX 2.0

Dodge Shadow

Dodge Spirit

Dodge Sprinter

Dodge St. Regis

Dodge Stealth

Dodge Super Bee
Dodge
Overview
Originally bicycle builders, the Dodge Brothers also designed car parts for Oldsmobile and helped finance the Ford Motor Company. But in 1914, they struck out on their own and formed the Dodge Brothers Motor Vehicle Company. The company focused early on trucks (its first truck was for use in WWI), gaining a repuation for strength and durability. It was later acquired by Chrysler and today is part of the Daimler-Chrysler family of cars.
Though sharing many of its brand names with its Plymouth sister, both under the Chrysler umbrella, Dodge has distinguished itself by its solidly built trucks and iconic muscle cars. Today, Dodge is still known mainly for its hard-hitting, hard-driving trucks, which make up 78% of its sales. And thanks to that annoying dopey guy in their commercials, Hemi has entered our cultural lexicon permanently.
The king of Dodge trucks is the monster Ram pickup (1500, 2500, 3500), which has gone through various incarnations over the years, but is always distinguishable by its ram horn icon. However, the first pickup ever to carry a Hemi engine was not the Ram, but the Dakota, which started life as a mid-size pickup and has now evolved into a popular family-friendly four-door truck.
Dodge's other icons are its muscle cars, and indeed Dodge once reigned supreme in the '60s muscle car era when movies like "Bullitt" turned the fastback Charger into a legend. The Charger was the first street car to sport a Hemi 426, and to this day its picture is in the dictionary next to the word "cool."; The Challenger was never popular at the time due to rising gas costs, but its rarity has now made it a collector's dream item. Though the gas crisis put an end to speedsters through most of the '80s, Dodge came back with a vengeance with the Viper. For 15 years now, it has turned heads, won hearts, and made others eat dust as one of the top-selling sports cars in the U.S. The good news is that on the heels of the Mustang's success, the Charger has returned, though restyled more as a sports-performing sedan, and the Challenger is set to appear in 2008.
Dodge was also an innovator. Good or bad, depending on your point of view, it produced the very first minivan (and soccer moms), the Caravan and Grand Caravan. It has continued to lead this market segment by introducing such novel concepts as cupholders, dual sliding doors, and all-wheel drive into the minivan. The Sprinter is a crossover from Mercedes. A cargo or passenger van, it is popular with commercial vendors as a delivery truck or airport limo.
The Durango is Dodge's top-of-the-line SUV. Built on a truck platform, it has the toughness and cargo versatility of pickups, with the handling and speed of a much lighter car. Over the years it has moved into more the full-size realm, and to fill the hole it left behind, Dodge is introducing the Nitro.
Sedan-wise, Dodge has introduced many cars over the years, from the Colt to the classic Dart, the economical '80s K-car Omni, and the full-size Diplomat that is most notable for its use as a police car and fleet vehicle. Today, focused more on the truck, SUV, and minivan buyers, Dodge offers few sedans. The enduring, yet underappreciated Neon disappeared in 2005 to be replaced by the 2007 Caliber, a compact 4-door hatchback that hopes to distance itself from the "cute" image of its precedessor.
The Dodge Magnum is a crossover SUV or sport wagon, designed to provide SUV capabilities and convenience, with car-like handling and fuel economy. It's really just an updated, but very cool and sexy looking station wagon. The recent demise of the Dodge Stratus, a basic four-door family car, leaves Dodge without a sedan on the market, though the Charger is being marketed in that category.