Chrysler 300
Model Overview
New Chrysler 300

Used Chrysler 300
Chrysler 300 Questions
Wont Start Wont Crank
My 2006 chrysler 300 c wont do anything..turn the key nothing. Mechanic says the engine locked up person i bought it from said its not the original keys and its the anti theft lock out HOW DO I KN...
What Could Cause My Car Not Stay Running ?
My 2006 Chrysler 300 had bad gas put in it we dropped tank cleaned it and flushed lines. But not u can start it but it won't idle what is the problem please
Chrysler 300 Won't Stay Charged
The battery and alternator are good even changed the voltage regulator but it still won't stay charged. Help!!
Antifreeze Overflowing
Radiator cap keeps leaking antifreeze. Replaced: Radiator cap Temp sensor Sensor connector It's not overheating I just have to unplug connector to turn fans on and keep ac on so the antifreeze do...
09 Chrysler 300 2.7
09 300 2.7 in finding alot of diffrent cars with that engine I still have my old motor cant I jus change sime parts intake oil pick up ect will that work okeaae help
Older Chrysler 300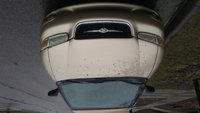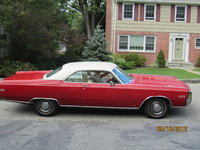 1970 Chrysler 300 reviews: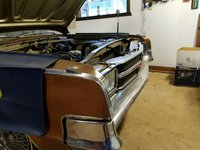 1965 Chrysler 300 reviews: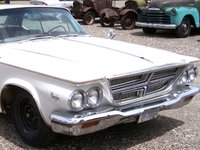 1964 Chrysler 300 reviews: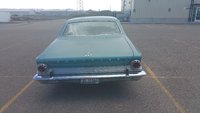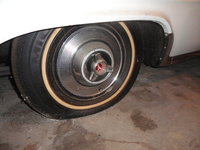 1962 Chrysler 300 reviews: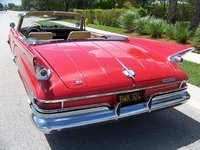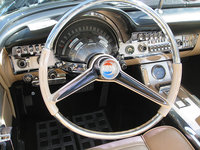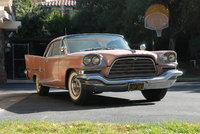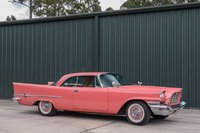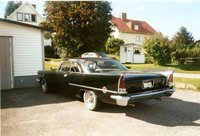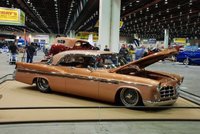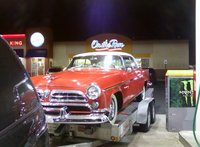 Chrysler 300
Overview
The Chrysler 300 nameplate has a long history. It was a source of great pride for Chrysler when it first appeared in the 1950s. The American automaker attempted to keep the name alive, but after a thoroughly unimpressive model in the late 1970s, the 300 nearly sputtered out. However, the large sedan returned in 2005 with a bold new look and serious power.
The new 300 is available in a variety of trim levels. The base model features the most modest power plant: a 190-horsepower V6 mated to a four-speed automatic transmission. A Touring model also uses a V6, but it grows from 2.7 to 3.5 liters and makes an additional 60 horsepower. A Limited edition has come and gone, also powered by the larger V6. Both the Touring and Limited Trims are equipped with a 5-speed automatic transmission. An extended wheelbase model would also debut in 2006.
At the pinnacle of the 300 series is the C model. The 300 C also uses the 5-speed automatic, but it is now paired with a 5.7-liter V8 HEMI. This engine produces 340 horsepower and 390 pound feet of torque. The sedan even goes one step further: the 300 C SRT-8. While it wears a similar badge and utilizes the same platform, this 300 is an entirely different car. Chrysler drops a 6.1-liter Hemi V8 into the SRT, giving it 425 horsepower. In addition to a considerably higher price than the other 300s, buyers can also expect to pay a gas guzzler tax.
All the regular 300 trims are available with either rear wheel or all-wheel drive. The sedan is built upon the Chrysler's LX platform, which utilizes several elements of the last-generation Mercedes E-Class. Suspension, transmission, and drivetrains move from the Mercedes to the 300, thanks to their Daimler kinship.
Find great deals from top-rated dealersTM
Search