Available Chrysler Models
Passenger Cars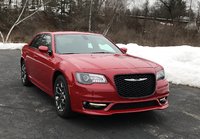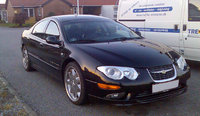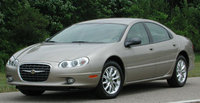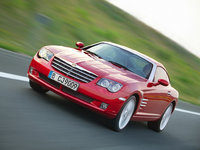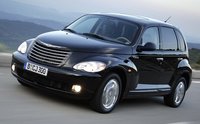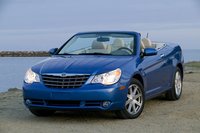 SUV/Crossovers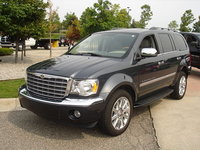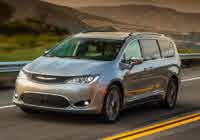 Vans/Minivans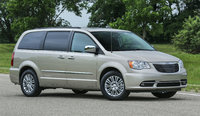 Chrysler Questions
Radiator Boiling Into Overflow.
Cold start after filling no bubbles until I put cap on and drive it then it bubbles Everything out but I stop and let everything cool by venting the air out radiator
Locking Me Out Completely!
Parked car and left, when I came back I couldn't at all get into car, they keys wouldn't open it but batteries where fine. Couldn't gain access into car manualy because the lock was broken when I ...
Put New Ignition In My 2005 Chysler Town And Country Now There's A Red Dot ...
I put a new ignition in my 2005 town and country a red light showed up on my dash all my lights work but van won't crank or start now... Does anyone know what this could be?
Water Pump 03 Pt Cruiser
When changing a water pump on a 2003 pt cruiser do you have to replace the timing chain as well?
Check Engine Light
I had my car at dealer 3 different times for the check engine light. They say each time they fix it. Bit it still comes on again.
Older Chrysler Models
Chrysler Alpine

Chrysler CP8

Chrysler Centura

Chrysler Cirrus

Chrysler Conquest

Chrysler Cordoba

Chrysler Crossfire SRT-6

Chrysler Daytona

Chrysler Dynasty

Chrysler E-Class

Chrysler Fifth Avenue

Chrysler Grand Voyager

Chrysler Imperial

Chrysler LHS

Chrysler Laser

Chrysler Le Baron

Chrysler New Yorker

Chrysler Newport

Chrysler Prowler

Chrysler Royal

Chrysler Saratoga

Chrysler TC

Chrysler Valiant

Chrysler Voyager

Chrysler Windsor
Chrysler
Overview
The Chrysler Corporation was an independent American automobile manufacturer for nearly 75 years, before being absorbed into the German DaimlerChrysler AG group in 1998. This family also includes Mercedes and Maybach.
Shortly after auto industry veteran Walter Chrysler founded the company in the 1920s, new marques called Plymouth and Dodge became Chrysler subsidiaries. The Plymouth was intended to offer similar styling with a lower price, as production began in depression-era America. Dodge added some additional model variety, as Chrylser attempted to position itself in direct competition with General Motors.
The Chrysler Corporation was responsible for several significant automotive innovations. In the 1930s, Chrysler introduced the Airflow concept, incorporating aerodynamic considerations into automobile design for the first time. Many modern Chrysler models, including the Pacifica, Sebring, and Aspen SUV, have inherited some visible attributes of the 1930s Airflow models. In the 1960s, Chrysler introduced unitized body construction, which created a more structurally sound finished product. The "mini-van" is also a Chrysler invention.
The company has had a long history of financial struggles, highlighted by a 1979 government bailout worth $1.5 billion and the subsequent emergence of Lee Iacocca. Iacocca's revival had brought about a much improved situation by the mid-1980s. Steady improvements in sales, courtesy of the widely lampooned but tremendously successful K-Car, enabled the acquisition of Jeep/Eagle.
Chrysler continued to struggle until it was bought out by Daimler-Benz in 1998. The so-called "merger" resulted in the formation of DaimlerChrysler AG. Since then, Chrysler has benefited greatly from Daimler's influence on both concept and design. 21st century Chryslers have advanced by embracing Mercedes platforms, European-inspired designs, and the company's own Hemi heritage.
In July 2007, Chrysler was officially bought from Daimler-Benz by an American company, Cerberus Holdings. The Chrysler group name will now be Chrysler, LLC, and it will be owned by Americans once again. The first announcement made by the new owners was that all 2006 - 2008 model-year vehicles sold will have a Lifetime Powertrain Warranty, the best in the industry. This will apply only to the first owner, however, it's a powerful statement about the quality of Chrysler/Jeep/Dodge products and an incentive for buyers to visit their dealers.
Also, in the first week of August 2007, Chrysler demoted CEO Tom LaSorda from his position and replaced him with Robert Nardelli, former Home Depot CEO and the man generally credited with turning Home Depot into the successful, billion-dollar corporation and brand it has become. The next few years will certainly be interesting for Chrysler. While collaboration with Daimler will continue in the form of the Dodge Sprinter van, as well as some suspension components, Chrysler is now free to pursue some of its own designs as well as collaborations with other automakers, which were generally squelched during the Daimler years.