GMC Sierra 1500
Model Overview
About the GMC Sierra 1500
Available Now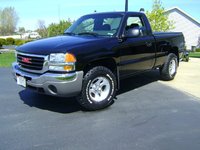 The current Sierra 1500 is a full-size truck with full-time range, bending a few unwritten rules of trucking with its easy steering, smooth ride and quiet cabin alongside the available lightweight tailgate, ride-focused suspension tuning and ridiculously comfortable seating. For its fourth year in this form, the 2011 Sierra gains a touch in the tech department by upgrading to OnStar 9.0, featuring improved sound quality and speech recognition.
Towing up to 10,700 pounds with just a bit more than a one-ton payload capacity, the Sierra is a top-notch pick for its capabilities and ably competes on everything else - save comfort. The ride is where this Sierra really shines, especially in the Crew Cabs - although the base interior leaves room for improvement in addition to the elbow allotment, while other downsides include a large turning radius and lazy base V6.
The sole V6 powers the baseline Work Truck by default, and it's good for 195 hp, 260 lb-ft of torque and 15 mpg city/20 highway - but the XFE ("extra fuel economy") does better by 2 miles on the highway with its rear-wheel drive (RWD) and default 315-hp and 335-lb-ft 5.3-liter flex-fuel V8. The XFE also features fuel-minimizing modifications, including aerodynamic considerations and lightweight components like the EZ Lift tailgate, but it is the only trim without the option of four-wheel drive (4WD).
The Work Truck can be upgraded to that 5.3-liter flex-fuel V8 or a 302-hp and 305-lb-ft 4.8-liter flex-fuel V8, which is the standard and solely available engine for the next-step trim, the SL. The second mid-level trim - SLE - defaults to the 4.8, while the SLT defaults to the 5.3 and the Denali gets the big hog 403-hp and 417-lb-ft 6.2-liter flex-fuel V8 and the exclusive option of all-wheel drive.
All but the Work Truck, SL and regular cab SLT body styles can be upgraded to the 5.3 - if the 4.8 is standard - or the 6.2. A dated 4-speed automatic with floor-mounted transfer case controls the V6 and 4.8, while the 5.3 and 6.2 enjoy 6 speeds of stamina and Autotrac.
As for a few basic differentiators, the road-tripping Crew Cab offers just a 5-foot-8-inch bed, but the regular or Extended Cab beds can be 6 foot 6 or 8 feet in length. The Work Truck and SLE trims are available in any body style, while the SL and SLT trims are reserved to the Extended and Crew Cab styles with an XFE and line-topping Denali available exclusively as a Crew Cab.
The regular-cab Work Truck is about as basic as they come - no air conditioning, but you can plug in your MP3 player with the auxiliary audio jack. Every other Work Truck does come with A/C, but moving up to the SL snags features like full power accessories, keyless entry, satellite radio and cruise control.
Highlights of the SLE varieties include better speakers, a convenient built-in power outlet, auto-dimming rear-view and leather touches. The SLT comes with the expected luxuries such as chromed alloy wheels, wood and metal accents, leather upholstery, heated front seats and a Bose audio system with 6-disc changer and convenient controls. The Denali doubles down with its unique powertrain, ride-focused suspension tuning, 20-inch cast-aluminum wheels, heated steering wheel, turn-by-turn navigation for OnStar and USB connectivity.
Options include several towing packages, a Z71 Off-Road package with skid plates and off-road suspension, all-terrain enhancements, regional packages, up to 22-inch wheels, audio system upgrades, navigation with real-time traffic updates, rear-view camera, rear entertainment system, heated power-folding outside mirrors, sunroof, power-sliding rear window, a cargo management system and rear park assist.
Current drivers note that the actual fuel economy is not exactly as advertised, and with such limited in-cab cargo space most end up getting a box for their bed. Style-conscious drivers love the look on the outside but feel the interior could use a few more thoughtful touches - even for the SLT - but have otherwise found nothing immediately defective in the mechanicals and love the get-up in their pickup.
Model History
Although GMC has made this pickup since 1918, the Sierra name only existed as an upper-tier trim until '88, officially becoming the Sierra we know today for '99. An old-style "Classic" was offered for a short while after the change, but continued improvements eventually left drivers no choice but to upgrade to the newest class of trucking.
The generation leading up to that transition ran from 1988 to '98 with the Sierra known simply as either the 1500 half-ton, 2500 three-quarter-ton, or 3500 one-ton. Standard and Extended cabs were offered in this generation - Crew Cabs were available in a previous body style, as were regular-cab duallies - with a 4-speed automatic or manual transmission and many engine choices, ranging from the expectedly underpowered V6 to a diesel V8 and the popular 5-liter and 5.7-liter V8 options that often outlasted the body by a long shot. RWD was the default and indicated by a "C" - i.e. "C1500" - while 4WD models were known by a "K" throughout the trim levels, which ranged from the base Cheyenne to the cozy-cloth Scottsdale and luxurious Silverado.
With the new Sierra 1500 name for '99 came a redesign and new power plants, ranging from the 255-hp 4.8-liter V8 to the 345-hp 6-liter V8 offered on the high-end Sierra Denali. Although a V6 also made it to the lots, this light-duty Sierra was likewise lightly produced.
Quadrasteer became available for '03, offering a class-leading turning radius, but given the pricey and unreliable nature of the system, it was dropped for '06 - the final year of this generation. By this time the lineup very closely mimicked the current offering with regular, Extended and Crew Cabs as a base Work Truck, SLE, SLE Hybrid, SLT, and high-end Denali, but it started out with just the regular and Extended Cabs as either an SL, SLE or SLT.
The present generation launched with a slightly expanded lineup over the prior year - now also including multiple tiers of the SL and SLE - but without a manual transmission. The 403-hp and 417-lb-ft 6.2-liter V8 arrived for '09 alongside an optional 6-speed automatic that then became standard for the 5.3- and 6.2-liter V8 engines for 2010. Otherwise the current Sierra has only some component tweaks to improve certain systems, like the OnStar upgrade for 2011 that improved speech recognition and audio quality.
Used Versions
Plenty of drivers overlook the Sierra simply for its unremarkable looks and straightforward functionality, while others still snub the Sierra for its solid history for unreliability. The Sierra is indeed an easy scapegoat for Ford and Dodge fans to point out GMC's shortcomings in the truck wars - but that is starting to change.
Since 2004 the Sierra has become increasingly more reliable, and the '06 model year is almost perfect. Moving into the current generation should provide even greater reliability given the limited changes between the '06 and today's Sierra, but buyers should still be cautious of first-runs and of the fact no third-party reliability testing information is available on the current Sierra.
That said, shopping in the '04 and '05 bargain basement definitely has a price. Expect the most common repairs to cost no less than $150 and range upwards of $600, but at least that's better than the $900 plus in repairs frequently necessary for older models. The '06 is a steal for its reliability, ranging from $3,000 to $7,000 less than the '07, and has the added bonus of being the last Sierra on a stick, but drivers looking for a bit more flair with their function would do well to bite the big sticker and consider the latest incarnation.
New GMC Sierra 1500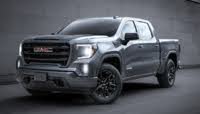 Used GMC Sierra 1500
GMC Sierra 1500 Questions
What Year
I have 1989 gmc truck how muxh newer truck can i get and it all will swap out
1999 Gmc Sierra Z71 Small Fender Bender
No start no crank.
I Overheated My Heads. Cracked One So I Replaced Them Both. Now My Truck Wh...
04 GMC 1500 Sierra Denali
This truck will suddenly be low on oil to the point that an idiot light will come on but here's the rub; It will run for weeks without showing any usage then all of a sudden be low. I check it befo...
Tail Lights Dont Work
The brake lights, turn signals, reverse lights all work but the tail lights ( when you head lights are on ) do not work. i have changed the bulbs, fuses, checked the tail light circut board, checked...
Older GMC Sierra 1500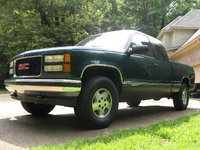 1995 GMC Sierra 1500 reviews: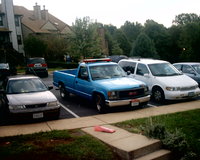 1994 GMC Sierra 1500 reviews: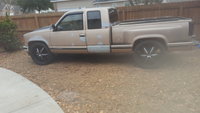 1993 GMC Sierra 1500 reviews: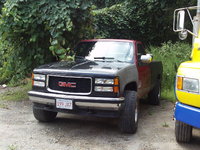 1992 GMC Sierra 1500 reviews: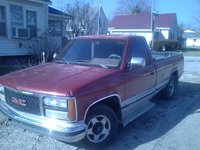 1991 GMC Sierra 1500 reviews: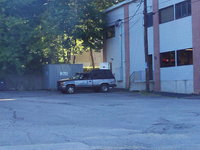 1990 GMC Sierra 1500 reviews: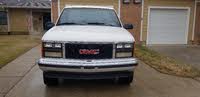 1989 GMC Sierra 1500 reviews: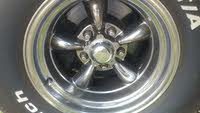 Find great deals from top-rated dealersTM
Search