New GMC Yukon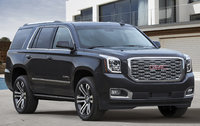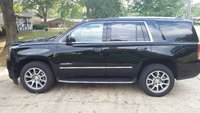 Used GMC Yukon
GMC Yukon Questions
Transmission
My 2000 GMC Yukon will drive find in first second slipped into third and won't go into overdrive reverse is fine what is the problem
Why Does My Ac Suddenly Start Blowing Hot Air?
I have a 2004 Yukon with 160000 miles and about a year ago the AC would suddenly blow hot air just on the driver's side while the passenger side still blew cold. After a few weeks it then stating blow...
2008 Yukon Rear Lift Gate Will Not Open - Electrical Handle - How To Repair...
rear lift gate will not open; the glass hatch will open w/ key FOB. my key FOB does not have a hatch opener - so you have to open manually by squeezing the handle. but it will not open…. how do you ...
Looking For Third Row Seats
I'm looking to replace my stolen third row seats on my 2007 Yukon SLT, the color is light tan. Anyone can point me in the right direction to where I can find them? The dealers' are too expensive. (I'm...
Older GMC Yukon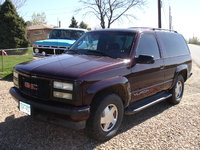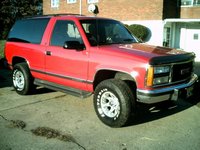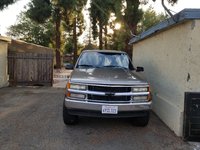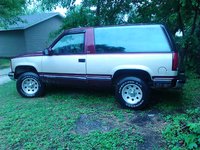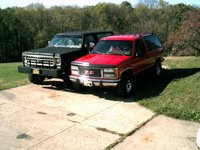 GMC Yukon
Overview
When you hear the word Yukon, images of caribou and the vast Canadian landscape fill your imagination. GMC added another evocative association to the Yukon name in 1992 with a full-size SUV that closely resembles the Chevy Tahoe. The Yukon started out with 2 doors, added 4 door trims in 1995, then dropped the 2 door design altogether in 1999.
The powertrain started out as a 5.7 L, 210 hp V8 and eventually grew to 5.3 L and 320 hp by 2007. After some public rumblings that the SUV could use an update, GMC answered the call in 2007 with a re-designed frame and exterior, better fuel economy, nicer interior, and smoother ride. In addition, seating capacity increased from 5-6 to 8-9 in 2000.
With increasingly stronger powertrains and more modern features, the rugged Yukon looks to keep going strong long into the 21st century.