GMC Terrain
Model Overview
New GMC Terrain

The 2020 GMC Terrain has been announced, but it is not yet available for purchase.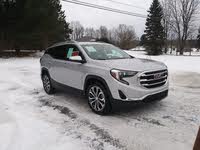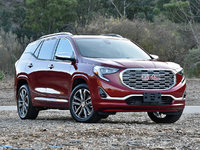 Used GMC Terrain
GMC Terrain Questions
Starter Issues
Terrain 2017 AWD only had it couple of months on and off having starter issues engine won't come on have to turn off and restart... No one seems to know what the issue is not the dealer or GMC...
2011 Gmc Terrain
So my key fob wont do anything remotely. When i try to start my car the alarm goes off and wont turn over. The battery works because tye radio, dash, and fans work but the car tells me that there i...
2011 GMC Terrain Turn Key On Lights Come On But Wont Crank Or Start
After changing the rack and pinion the car won't start all lights will come on in dash radio and all but will not crank over
Hi I Will Not Use Car Gurus When I Keep Looking For A CAR OR SUV I B...
why do you ADVERTISE a car with photos and sell some thing different at the dealer ship. p s don't care to get an answer I am staying away from CARGURUS