GMC Terrain
Model Overview
New GMC Terrain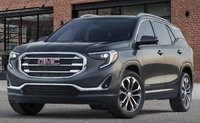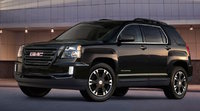 Used GMC Terrain
GMC Terrain Questions
Gmc Terrain Won't Turn Off
Turned key into off position, took key out, engine still idles, how do I get it to turn off??
Dead Battery And Now Key Is Stuck In The Ignition. What Do I Do
Batterey died in my 2013 GMC Terrain/Denali. The key got stuck but messed with it and it released. Jumped started the car and noticed that now the on board computer was dead. Was able to get the...
2014 Terrain Slt My Battery Randomly Dies On Me Also. The Dealership Told M...
dealership said cellphone charger was drawing to much 7map. they fully charged battery and i took car home. today i put a new cellphone charger in the power outlet and it drained the battery???? now m...
Dead Battery
After being gone for 6 days, I went to start the Terrain. No battery life anywhere. No interior lights, no start, no fob working, nothing. AAA tested the battery and said it had only 4% life. Jump...
Why Was My Listing Closed