GMC Terrain
Model Overview
New GMC Terrain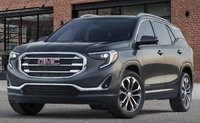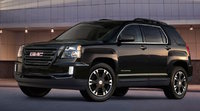 Used GMC Terrain
GMC Terrain Questions
How Muchos Oil Do I Need To Use For The Oil Change
Radio Control Screen
A couple of weeks ago my car battery died my car was left overnight and the next morning I jumped it (apparently I jumped it from the fuse box not the battery) I thought it was correct because the ...
2014 Gmc Terrain Dead Battery
after 6 days in garage, my 2014 GMC Terrain was dead. Nothing was left on. Dealer said it was all the onboard computer diagnostic checks that are done randomly which is causing the drain. After a ...
A/c Not Working
My ambient air temp was reading incorrectly so I replaced it with a new sensor when now I have no temp display and my A/C is not working. I tried to reinstall old sensor but still do not get temp d...
Starter Issues
Terrain 2017 AWD only had it couple of months on and off having starter issues engine won't come on have to turn off and restart... No one seems to know what the issue is not the dealer or GMC...