New Acura RDX

The 2019 Acura RDX has been announced, but it is not yet available for purchase.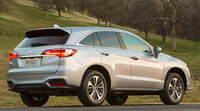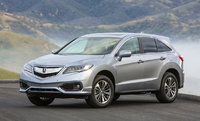 Used Acura RDX
Acura RDX Questions
2007 Acura Rdx Gear Slipping Now Won't Start?
My wife's 07 Acura RDX gears were Slipping a little on the wAy to work this am but worked itself out. Did same on the way home but worked itself out. Now it will not start it turns over but won't ...
Cargurus Imv - Certified Preown
Hello, I bought my car last year as a certified preowned; the certification is still active as a I am selling it as a private owner. I believe this should increase the value of the car, but I don't...
Edit A Listing
How do I edit a listing?
Car Will Not Start
Everything works on the car but it will not crank what could it be
Acura RDX
Overview
Acura follows the success that it found with its MDX with a smaller crossover vehicle, the RDX. New for 2007, the RDX seats 5 passengers in comfort. A leather steering wheel and seats are standard, along with many other luxuries.
The technology in the little SUV is superior, and the inline-4 engine has the 240-horsepower rating usually associated with larger V6's.