New Acura RDX

The 2019 Acura RDX has been announced, but it is not yet available for purchase.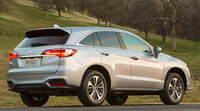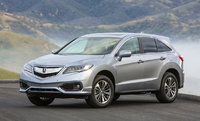 Used Acura RDX
Acura RDX Questions
2018 Acura Rdx - Will It Hold It's Value?
I have seen pictures and details about the 2019 Acura RDX, and it appears to be a completely different vehicle. I know that Acura's are known to hold their value, and get good trade-in $$. Will th...
Does A 2013 Acura Rdx Have A Timing Belt Or A Chain
Starting
In order for the vehicle to start I have to put the gas pedal the whole way to the floor while turning the key. It will then fire right up. New starter new battery new spark plugs. Some kinda sens...
What Could Be Wrong
my breaks have been making a weird noise for about two weeks and i have an appointment to get them changed this weekend. today while backing into a spot my car made a sound as if it hit something an...
Is Premium Gas Mandatory In A 2018 Rdx
Acura RDX
Overview
Acura follows the success that it found with its MDX with a smaller crossover vehicle, the RDX. New for 2007, the RDX seats 5 passengers in comfort. A leather steering wheel and seats are standard, along with many other luxuries.
The technology in the little SUV is superior, and the inline-4 engine has the 240-horsepower rating usually associated with larger V6's.