New Acura RDX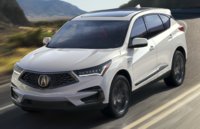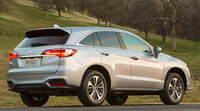 Used Acura RDX
Acura RDX Questions
Aftermarket Rims/tires
My oem tires are p235/55R18 99V. A buddy gave me some aftermarket rims with 225 45ZR18 95W XL tires. Can I use those tires? I know the weight rating is a bit lower, but they're Xtra Load tires, wh...
Do I Need The Smoke Check When I Buy
do I need smoke check when I buy
Dealerships Price For The Acura 2019
What are the dealerships paying for the 2019 Acura RDX/AWD Technology package
Vin Number
It says on my listing that no vin has been provided so buyers cant look it up, yet everytime I try to enter the vin, it says vin is already listed. look on my listing it says no vin provided by...
Acura RDX Gas Cap/transmission Warning Light
The last 2 times I fill up on gas within a day my transmission warning light comes on - I stop, take off gas cap & re apply tightly to 2 - 3 clicks as instructed in manual. Within a day (first time...
Acura RDX
Overview
Acura follows the success that it found with its MDX with a smaller crossover vehicle, the RDX. New for 2007, the RDX seats 5 passengers in comfort. A leather steering wheel and seats are standard, along with many other luxuries.
The technology in the little SUV is superior, and the inline-4 engine has the 240-horsepower rating usually associated with larger V6's.