New Acura RDX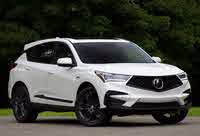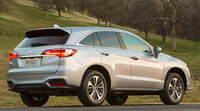 Used Acura RDX
Acura RDX Questions
Accura RDX
I was away from my car for 2 hours (i had just driven for 2.5 hours to get to my destination) and when I got back to the car, the driver window was down an inch and the electronics were flashing. I ...
Knock Sensor Code
I have a knock sensor code and a check sh-awd sysem. The car is difinintly only using the front wheels. i replaced the sensor but it did not help. I'd like to know how to check the sensor itself and...
What Does It Mean That My Listing Is Being Processed And Why Was My Listing...
SUVs With Surrounding Cameras Back And Front Cameras
Does A 2013 Acura Rdx Have A Timing Belt Or A Chain
Acura RDX
Overview
Acura follows the success that it found with its MDX with a smaller crossover vehicle, the RDX. New for 2007, the RDX seats 5 passengers in comfort. A leather steering wheel and seats are standard, along with many other luxuries.
The technology in the little SUV is superior, and the inline-4 engine has the 240-horsepower rating usually associated with larger V6's.