Passenger Cars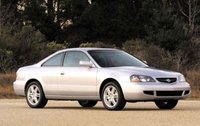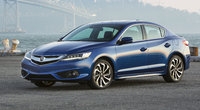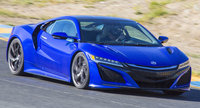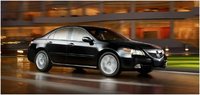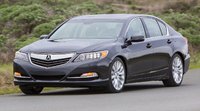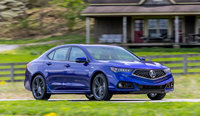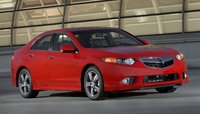 SUV/Crossovers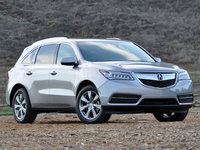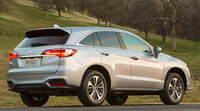 Acura Questions
2003 Acura Tl. Clock Just Reverted To 0:00. The Light Is Green But I Can't ...
Cannot reset clock. All of the accessories are working but the clock reverted to 0:00
How Many Miles Is Considered "high" For An Acura Tl
I'm looking at a 2003 Acura TL that has 160,000 miles on it. It's had one owner, no accidents and regular maintenance. I need a car that will last a long time, through my college years, without brea...
Will A Broke Timing Belt Bend The Valves
Is there valve tolerance
How Do I Write A Review On A Dealership?
I want to say wonderful things about one of your dealerships. How and where can I go about writing a formalreview
How High Should The Rpm's Run On This Type Of Car?
I just bought an Acrua Integra (1993) and the rpms run really high on it. Is it normal in this model car to be going 60mph and it be at 3.5 rpm?
Older Acura Models
Acura Integra

Acura Legend

Acura SLX

Acura Vigor

Acura ZDX
Acura
Overview
While Toyota is often studied in business schools as the benchmark in recent business efficiency, Honda was the first to realize the incredible market for luxury vehicles. It created the Acura brand in 1986, and promptly opened 18 dealerships in the United States.
Sedans
Acura apparently had great faith in its own brand, calling its first sedan "Legend." The Legend would survive until 1996, when it would be replaced with the RL (which many joke stands for "Replaces Legend").
Compact Cars
The Integra stormed onto the scene in 1986 as both a coupe and sedan. This car gained popularity almost instantly for its sleek look and easy tunability. It would be replaced in 2002 by the RSX and then the TSX, but many loyal fans remain.
Coupes
Other models released by Acura include the compact EL (1997), the midsize CL coupe (1997), and the midsize TL sedan (1995). A short-lived Vigor was available from 1992-1995 before being rebranded as the TL.
SUVs
1996 brought about Acura's first SUV, the SLX. It seems like the SLX was just a bit ahead of its time, as production ended in 1999 until it was replaced by Acura's second SUV, the MDX in 2001. The MDX was based on the Honda Odyssey platform and shared much in common with the Honda Pilot, Honda's full-size SUV. In 2007, the RDX made its entry as a small-size SUV/crossover wagon.
Sports Cars
Among the more storied vehicles for this recent maker is the NSX, a slick sports model that was first produced in 1991. Famous for its powerful engine and curvy shape, the NSX is a gorgeous, powerful luxury sports machine.
All in all, Acura has accomplished a lot for such a recent entry into the crowded automaker market. With the benefit of being able to build on the reliable Honda platforms, Acura is able to get to market even more quickly than could have been expected. After a bit of slow going in the 1990's, the luxury brand from Honda has regained its staying power and will remain a relatively well-liked brand for years to come.