Jeep Compass
Model Overview
New Jeep Compass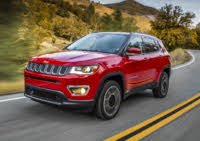 Used Jeep Compass
Jeep Compass Questions
2010 Jeep Compass Standard Transmission
I have a 2010 Jeep Compass with a standard transmission. I had a lot of front end work done on it. Once I got it back from the dealership I drove it for 1 day before it just stopped going into 1st...
2010 Jeep Compass New Battery New Starter Ran For 4 Days No Back To Won't S...
2010 Jeep Compass no click no crank on start ... 3 weeks ago I replaced the Battery 4 days ago I replaced the starter worked fine until today .... now it won't start ... has power no crank .... Cu...
My 2007 Jeep Compass Gave Me A Hard Time Starting
when it finally stayed on I drove off stopped only for it to shut off and left me in the middle of a busy street with many semi trucks passing, I almost got hit twice. I just got a new battery so ...
Where Is The Compass
Does my 2017 High Latitude Compass have a Compass in it? And if so where? I'd like to know east south west and north without using the sun lol :)
Auto Stop Start Issue
I just found out my car has an issue with its auto stop start. I always have it turned off anyway, so when it is turned off will I have any issues driving?
Jeep Compass
Overview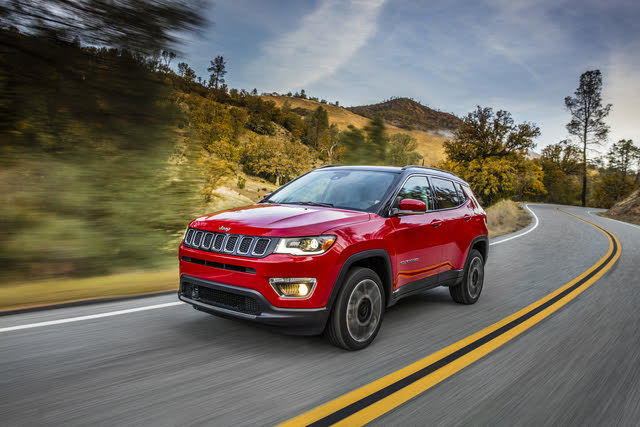 The Jeep Compass is a compact crossover SUV that first went on sale for 2007. Built for the frugal who love the great outdoors and need off-roading capability, the Compass offers most of Jeep's legendary abilities at a budget-friendly price point.
While the Compass offers seating for five people, actually squeezing three bodies into the back seat is difficult. And while the second-generation Compass offers greater cargo capacity than the first, it's still pretty tight–so pack light.
Pros: It delivers real off-roading capability, Grand Cherokee Jr. styling, and more cargo space than the larger Cherokee model.
Cons: It lacks power and features cheap interior materials. It also gets pricey with desirable options.
Model Generations:
2017 to Present: Current Generation
Though Jeep improved much of what made the first-generation Compass uncompetitive, the second-generation Compass still falls behind when it comes to overall refinement. You can get the second-gen Compass in Sport, Latitude, Limited, and Trailhawk trims, while the Altitude and High Altitude special editions are also available.
As was true of the original Compass, the second-generation version uses a 2.4-liter 4-cylinder engine. It makes 180 horsepower, and with front-wheel drive (FWD), you get a choice between a 6-speed manual and a 6-speed automatic. Choose the optional all-wheel-drive (AWD) system, and the Compass gets a 9-speed automatic. Depending on the transmission and drivetrain choice, expect to get anywhere between 22 mpg in the city and 32 mpg on the highway.
True to its heritage, the Compass offers genuine off-roading capability, but you'll pay more for it than other compact crossover SUVs, despite the abundance of lower-rent materials in the Jeep. CarGurus recommends the Trailhawk trim, which is the most capable version of the Compass in terms of off-roading, meriting an official 'Trail Rated' badge. In 2017, CarGurus gave it a 7.2 rating, followed by a 7.0 rating in 2018.
As far as trouble spots are concerned, on an annual average basis, Jeep has had to recall the second-generation Compass more often than the first-gen version, especially the 2018 model. Mechanical and electrical issues are the primary culprits.
If Jeep has the Compass on an 8-year design cycle, it will most likely see a refresh in 2021, with a complete redesign coming in 2025.
2007 to 2016: 1st Generation
Jeep debuted the spunky first-generation Compass in Sport and Limited trims with a standard 172-horsepower 2.4-liter 4-cylinder engine. Oddly, a weaker 158-horsepower 2.0-liter 4-cylinder was an option, but only with Sport trim and FWD. Both engines paired with either a 5-speed manual gearbox or a continuously variable transmission (CVT).
Features like a built-in rechargeable flashlight and flip-down tailgate speakers charmed those who relish their outdoorsy lifestyles, but it wasn't until 2011 that the Compass gained greater credibility as an off-roader, thanks to a new AWD system. That year, Jeep also redesigned the front end of the SUV, making it look more like the upscale Grand Cherokee. But the Compass still delivered sluggish performance, subpar interior quality, and unimpressive crash-test scores.
In 2014, a new 6-speed automatic replaced the CVT with the 2.4-liter engine and was an alternative to the CVT with the 2.0-liter. The most capable AWD system still required a CVT, though. Fuel economy for all first-gen Compass trims ranged from 23 mpg in the city to 30 mpg on the highway, depending on the drivetrain.
The Latitude trim was new for 2012, while Altitude and High Altitude special editions were introduced for 2014. In the first-generation model's final year of production (2016), you could get the Compass in Sport, Sport SE, Latitude, and High Altitude trim levels. CarGurus tested the 2016 Compass, giving the SUV a rating of 6.5.
As far as recalls go, the Compass proved itself fairly trouble-free. From 2010 to 2014, the seatbelts and airbags required recalls, but the most noteworthy mechanical issue impacted the 2014 Compass: Jeep recalled versions with the 2.4-liter engine because debris within the engine could cause engine failure.
Shoppers Also Consider:
Today's Jeep Compass is a 'tweener. Jeep positions it as a compact SUV because the company considers the more expensive Cherokee to be a midsize SUV.
However, the Compass is smaller inside than most other compact models, especially the Honda CR-V, Subaru Forester, and Toyota RAV4. When it comes to off-roading capability, the second-generation Compass is one of just a few that can venture far from the beaten path, making it an alternative to the Subaru Crosstrek.
Find great deals from top-rated dealersTM
Search