Jeep Compass
Model Overview
New Jeep Compass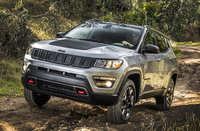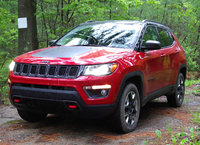 Used Jeep Compass
Jeep Compass Questions
Idling With Heater On
I have had to sit for hours in my 2015 Jeep Compass and have had the heater running. Is this bad for my car?
Roar In Right Rear Of A 2008 Jeep Compass Sport Alw Drive
Engine Rec
When I first start my Jeep it idles very high. Def higher then normal. Then when I drive as it shifts it revs up over 3000. But then after a few minutes it drives fine. The other day when I was on ...
Roar In Right Rear Of A 2008 Jeep Compass Sport Alw Drive
Jeep Compass Step Doesn't Always Work
I too have the 2016 Jeep Compass Latitude owner manual. No mention of models like mine with step, and reset. Just the EIVC, four buttons, more options and displays. At times, it seems when the ligh...
Jeep Compass
Overview
Jeep introduced two new, entry-level models for 2007. The Compass preceded the Patriot by a few months, and it features a softer look with its rounded edges.
The Compass beats out its competition (the Toyota RAV-4 and Honda CR-V, for example) in cargo space, and it is expected to have similar fuel economy. A lack of luxury - manual windows are standard - keeps down the price, yet an impressive amount of safety equipment is included.
The Compass is available as a 4x4, and its ground clearance, breakover angles, and other stats are impressive within its class. It may not be tackling the Rubicon Trail, but it is certainly capable off pavement and it can deal quite well with winter weather.