Pontiac Torrent
Model Overview
Used Pontiac Torrent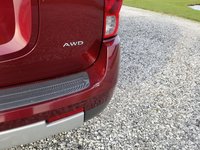 Used 2009 Pontiac Torrent For Sale
| | |
| --- | --- |
| | 9 GOOD Deals |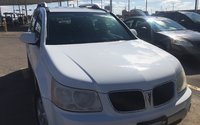 Used 2008 Pontiac Torrent For Sale
| | |
| --- | --- |
| | 32 GOOD Deals |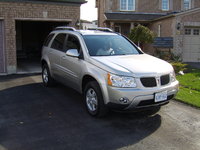 Used 2007 Pontiac Torrent For Sale
| | |
| --- | --- |
| | 20 GOOD Deals |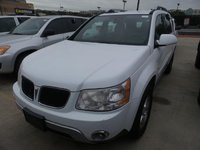 Used 2006 Pontiac Torrent For Sale
| | |
| --- | --- |
| | 15 GOOD Deals |
Pontiac Torrent Questions
I Change My Heater Core And Now My Car Won't Start
I have checked the battery and the alternator and they are fine. When I turn the car on you can hear everything engage but when I turn the car over it just makes a ingle click noise and it doesn't...
Pontiac Torrent Burnt Fuse Box
Hello i need help. My fuse box under hood of my truck was burning due to water getting under my hood. It was burning really bad and my truck lights and radio wouldnt shut off. So i unplugged the b...
2007 Pontiac Torrent
I have a 2007 Pontiac Torrent. Car ran hot. Had the radiator replaced, themostat replaced, fans replaced, coolant replaced. Still ran hot. GM shop said the gauges were not working and there was ai...
Will Transmission Affect Stability Traction Control On 2007 Pontiac Torrent...
Will transmission affect stability traction control on 2007 Pontiac torrent?
Pontiac Torrent 6-cd Player Error
My girlfriend's Pontiac Torrent had its battery die when we were out to eat the other night. Unfortunately, it was my fault as i left a light on. We jumped the battery and now the 6-cd player is sayin...
Pontiac Torrent
Overview
Having tried its hand at a crossover vehicle with the poorly received Aztek, Pontiac goes whole hog and introduces its first ever SUV, the Pontiac Torrent. The Torrent is still a compact crossover SUV, however, retaining a sporty car-like feel and sports suspension at an affordable price, while still offering many of the versatile features of a full-blown SUV.
Sharing a platform and powertrain with the Chevrolet Equinox, Pontiac dresses up its front and rear ends with its own unique styling. The Torrent features a 3.4-liter V6 and 5-speed automatic transmission. It comes in either front-wheel or all-wheel drive and offers a lot of cargo carrying options with its split-fold front and rear seats. The back seats also move forward and back to increase the cargo space or legroom accordingly. Though it's termed a compact, there is generous passenger room. Its compact size makes it more lightweight than most SUVs and even most crossovers, and it boasts an 18/25 fuel economy. That may not bowl you over, but for a car of its size, loaded with as many features as it has, it's fairly impressive.
Power locks and windows, ABS brakes, a luggage rack, cargo compartments, fog lights, and keyless entry are all standard on the Torrent, though there are plenty of option packages to make your drive as hassle-free and enjoyable as possible. In 2007, the Torrent added more safety features, including an anti-rollover sensor and Stabilitrak.
For 2008, it looks like Pontiac is going to release a much anticipated Torrent GXP, a sleeker, sportier version powered by a 265-hp V6 engine.