Available Volkswagen Models
Passenger Cars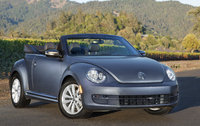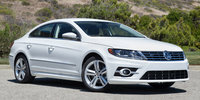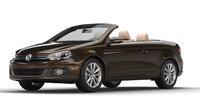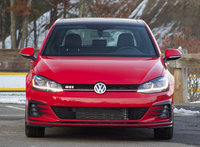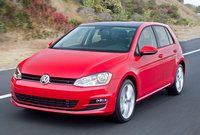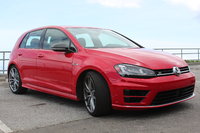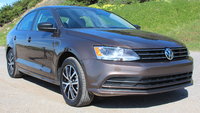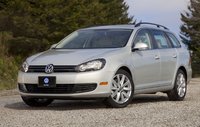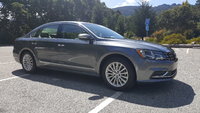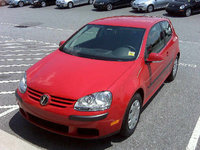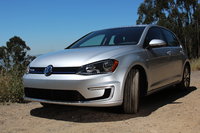 SUV/Crossovers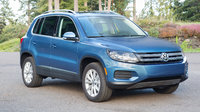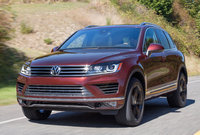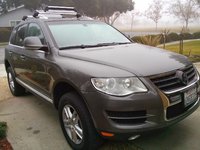 Vans/Minivans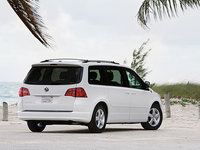 Volkswagen Questions
Brake Lights And Turns Signals Stopped Working On 2015 Vw Jetta Se Tsi
Replaced a blown fuse and removed and put back in wrong socket now they won't work.
Was Just Informed That The Timing Chain On My 2010 Vw Passat Broke And The ...
Went for an oil change and the car literally stopped running in the parking lot. Had it towed to VW dealership where it was purchased. They've had the car for over a week (it happened day of the fir...
Vw Cabrio Parts Compatibility
My car was in a rollover and I need the following parts: Driver and passenger windows, Passenger fender, and driverside mirror. There are 0 cabrios around me, are there any other makes that will ...
1999 Volk Jetta Sedan / Alarm Problem
Alarm won't disingage when attempting to start car. Is there a factory kill switch available if necessary?
Starting
I have an 06 passat it stops cranking over at Tdc. Was running fine new turbo installed...
Older Volkswagen Models
| | | |
| --- | --- | --- |
| Volkswagen 1600 | Volkswagen Cabrio | Volkswagen Cabriolet |
| Volkswagen Caravelle | Volkswagen Corrado | Volkswagen EuroVan |
| Volkswagen Fox | Volkswagen GLI | Volkswagen Gol |
| Volkswagen Karmann Ghia | Volkswagen Microbus | Volkswagen Phaeton |
| Volkswagen Pointer | Volkswagen R32 | Volkswagen Scirocco |
| Volkswagen Super Beetle | Volkswagen Thing | Volkswagen Type 2 |
| Volkswagen Type 3 | Volkswagen Vanagon | Volkswagen Variant |
Volkswagen
Overview
Now one of the world's largest automakers, Volkswagen had its origins in pre-war Germany, when renowned automotive designer Ferdinand Porsche created a compact, affordable, fuel-efficient vehicle. Dubbed the Volkswagen, it would launch an automotive revolution.
The first Volkswagens were introduced to the U.S. in 1949, and sold only about 150 units in 1950. Originally called the Type 1, the small, rear-engined car officially adopted the name "Beetle" in 1967. Sales continued to grow significantly through the 1960s and '70s, thanks to dependable, economical cars and some clever ad campaigns. The Beetle would eventually become the best-selling vehicle in the world.
Compact Cars
Volkswagen is more than just Beetles. Their compact car line has included a number of other animal species aside from the bug. The Fox was intended as a low-cost subcompact car. It was sold in the United States only from 1987-1993, but continues to be a popular model elsewhere. The Rabbit has returned to production after 20 years out of production. The Golf represents the only VW compact not named for an animal, but as the world's third best-selling car model, seems as nimble and popular as the woodchuck from Caddyshack, the ultimate golf movie.
Sedans
Volkswagen also offer a number of sedans, ranging from the nimble and smaller Jetta to the mid-size Passat to the new full-size Phaeton. This suite of sedans has been offering up strong competition to the likes of Honda's Civic and Accord and Toyota's Corolla, Camry, and Avalon throughout the world.
Convertibles
For those looking for some fun in the sun, Volkswagen also has a number of convertibles. The Cabrio and Cabriolet are compact ragtops, while the Eos is a slightly bigger and more luxurious version.
SUVs
Not to be left out of the SUV market, VW debuted their Touareg in 2004. A competitor the smaller Lexus and Mercedes SUV, the Touareg has created a loyal following which includes two kinds of people: those that know how to pronounce "Touareg" and those that do not. =)
Vans
Volkswagen has also been long-known for its line of long-lasting vans. The EuroVan, Microbus, and Vanagon each has a solid fanbase. Though none of these is currently produced for the US right now, like all VW's, they maintain the popularity that only solidly and creatively-built vehicles seem to achieve.