Volkswagen Rabbit
Model Overview
Used Volkswagen Rabbit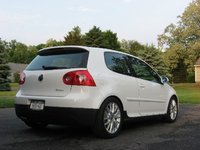 Used 2009 Volkswagen Rabbit For Sale
| | |
| --- | --- |
| | 13 GOOD Deals |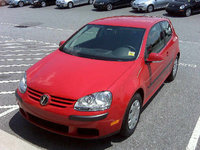 Used 2008 Volkswagen Rabbit For Sale
| | |
| --- | --- |
| | 12 GOOD Deals |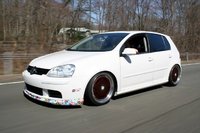 Used 2007 Volkswagen Rabbit For Sale
| | |
| --- | --- |
| | 17 GOOD Deals |
Volkswagen Rabbit Questions
Washer Fluid In The Coolant
Washer fluid was put in the coolant reservoir will it damage the engine
My Vw Rabbit Gas Is Marked At Zero Yet I Filled The Gas Tank
So my 2007 vw rabbit says it has no gas yet I put 20$ of gas on it why is this problem happening ?
I Changed The Battery On My 2007 Rabbit. All Was Fine. The Next Day When I ...
Car works fine but the dash lights are ON (ABS, engine, EPC, steering and brake is flashing). VW tech wants to charge over $5000 to fix but they can't tell me what is wrong. I changed the battery 1 we...
Can I Change The Automatic Transsmition To Manual Of 2006 Vw Rabbit?
I have a automatic 2006 VW Rabbit but its transsmition doesn't work correctly, I woukd like change to manual transsmition. Is it possible? What do you think? Thanks for comments.
The Alternator Pulley On Our 1982 Desil Rabit Truck Is Crooked Compared To ...
It seems the alternator pulley being at slight off set angle compared to the strait alignment of the other pulleys would wear out the alternator bearing or belt faster then normal . My son says its ...
Older Volkswagen Rabbit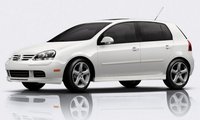 2006 Volkswagen Rabbit reviews: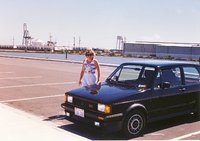 1984 Volkswagen Rabbit reviews: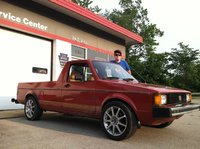 1983 Volkswagen Rabbit reviews: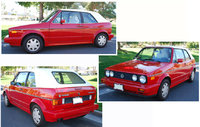 1982 Volkswagen Rabbit reviews: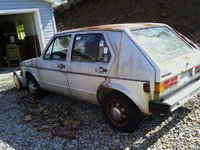 1981 Volkswagen Rabbit reviews: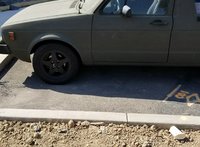 1980 Volkswagen Rabbit reviews: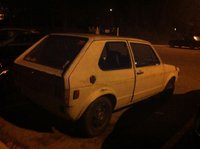 1979 Volkswagen Rabbit reviews: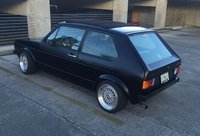 1978 Volkswagen Rabbit reviews: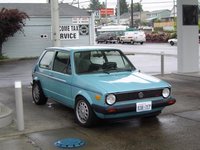 1977 Volkswagen Rabbit reviews: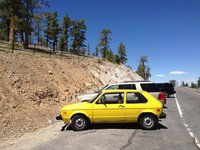 1976 Volkswagen Rabbit reviews: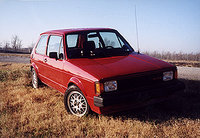 1975 Volkswagen Rabbit reviews:





Volkswagen Rabbit
Overview
In 1975, Volkswagen launched what it hoped would be a successful successor to the Beetle. Called the Golf in the rest of the world, the vehicle was dubbed the Rabbit for the U.S. market only. It would prove to be as successful as VW hoped, and in one form or another (and with a name that has shifted between the Golf and the Rabbit), it is still sold today worldwide, including in the U.S. as the recently rechristened VW Rabbit.
From 1975 until 1984, the Rabbit was available as a two- or four-door hatchback, initially powered by a 1.5-liter engine that generated just 70 hp. Despite its lackluster engine, at least by today's standard, it was still highly rated when compared to its competitors, with reviewers citing is balance, handling, ride, and quickness as positive points.
In the following years, the engine, transmission, and standard features were upgraded, and a convertible version was introduced. But when the vehicle received a redesign in 1985, the Rabbit name was dropped and the car picked up the Golf name, which was then in use worldwide. The Rabbit platform continued, however, in the form of the Cabriolet, which was offered by VW for a number of years.
Perhaps realizing the attractiveness of an iconic name, VW decided to bring the Rabbit back in 2006 with a feature-laden vehicle that delivers the best in quality and value.