Volkswagen Cabriolet
Model Overview
Volkswagen Cabriolet Cars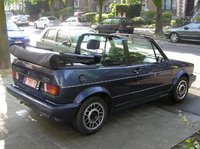 1993 Volkswagen Cabriolet
1993 Volkswagen Cabriolet reviews: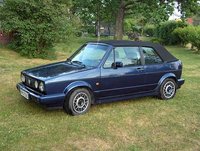 1992 Volkswagen Cabriolet
1992 Volkswagen Cabriolet reviews: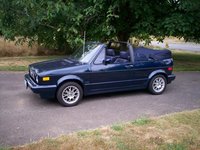 1991 Volkswagen Cabriolet
1991 Volkswagen Cabriolet reviews: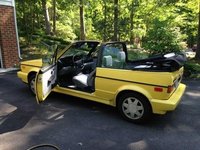 1990 Volkswagen Cabriolet
1990 Volkswagen Cabriolet reviews: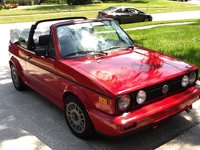 1989 Volkswagen Cabriolet
1989 Volkswagen Cabriolet reviews: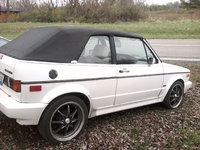 1988 Volkswagen Cabriolet
1988 Volkswagen Cabriolet reviews: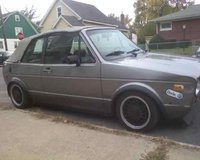 1987 Volkswagen Cabriolet
1987 Volkswagen Cabriolet reviews: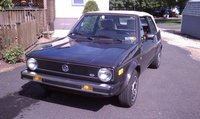 1986 Volkswagen Cabriolet
1986 Volkswagen Cabriolet reviews: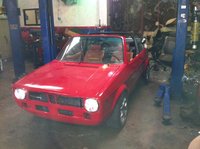 1985 Volkswagen Cabriolet
1985 Volkswagen Cabriolet reviews:





Questions
How Is A 90 Vw Cabriolet In The Winter?
Im looking into buying a 1990 VW Cabriolet. It would be my summer and winter car. Could anyone tell me how these cars do on the snow, and if the heater will be able to keep me warm?
Title
I've found a car that I wanted for a great price online. The only real problem with the car is the title the person that is selling it says the previous owners name is black out because he was goin...
1988 Vw Cabriolet
Asking price is U$800.00, needs TLC, it has been garaged for 10 yrs, body/top in good condition. Driven once a summer. Total repairs are U$4,002.00 including U$1,600.00 for parts. Is U$800.00 a go...
Vw Cabriolet Mk1 1.8l Oil Pump Priming
bought a 1990 vw cabriolet engine is seazed up can i prime the engine with the oil pump while oil pump is still in car and not taking engine apart.? if so how do i do that ...i see online they say t...
I Turn The Key And The Car Cranks But Wont Start. I Drove It This Morning F...
Volkswagen Cabriolet
Overview
Built on the Rabbit platform (and essentially a continuation of the Rabbit convertible, though the Rabbit name itself was discontinued in the U.S. after 1984), the Volkswagen Cabriolet has been described as "cute, cuddly," and at times, "feminine" (though it certainly has had its share of male fans). Throughout its run, the Cabriolet was powered by a 1.8-liter, 4-cylinder engine that initially generated 90 hp but later was upgraded to 94 hp. A five-speed manual overdrive transmission was standard, though a three-speed automatic was offered as an option.
Various trim packages were offered throughout the Cabriolet's run, including the Base, Bestseller, Carat, Classic, Wolfsburg, and Etienne Aigner edition (offered for only the 1991 model year). The car featured bucket seats (either cloth or leatherette, depending on the year and trim package), power windows and a driver's-side airbag (both from 1990 on), three-point rear seat safety belts (from 1991 on), and an AM/FM/cassette radio. Various trim packages offered additional standard and optional features, as well as special exterior and interior colors, and special wheels and body features.
Generally drivers considered the '91 Cabriolet a "fun" car to own and drive, probably largely because of that drop top, which was its big appeal. While the quality of the car was considered to be good by drivers, they did note that repairs could be expensive.