Volkswagen Cabrio
Model Overview
Volkswagen Cabrio Cars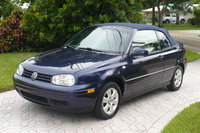 2002 Volkswagen Cabrio reviews: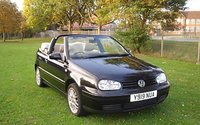 2001 Volkswagen Cabrio reviews: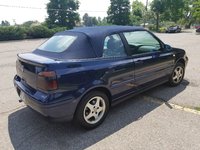 2000 Volkswagen Cabrio reviews: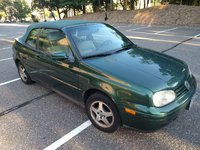 1999 Volkswagen Cabrio reviews: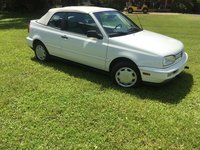 1998 Volkswagen Cabrio reviews: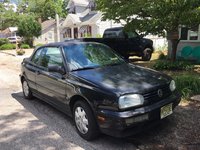 1997 Volkswagen Cabrio reviews: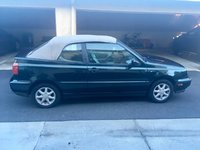 1996 Volkswagen Cabrio reviews: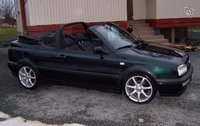 1995 Volkswagen Cabrio reviews:
Questions
How To Change Thermostat, It Seems To Not Open Up
My car heats up even with fan blowing. I think it needs to have the thermostat replaced or the relay switch for it. My 2001 Cabrio Vw convertable. I have had to unhook the battery more than o...
What Components From Other Vw Models Fit My Cabrio?
I have been searching for parts to modify my car and i keep getting mixed results. With no one near me with one, I am unfortunately left with the internet for answers. The parts I am specifically cu...
How Do I Get The Radio Off Of Safe Mode, So We Can Listen To The Radio
On out radio in the car it has the word safe on the radio when it's turned on, when i turn it off, the word safe goes away, but when i turn it back on, the word safe come back..... how do we listen to...
I Just Acquired A VW Cabrio 2000. There Is A Box In My Trunk (on The Left S...
I just acquired a VW Cabrio 2000. There is a box in my trunk (on the left side) I was told this was to lubricate the convertible roof. Is there a specific oil or liquid I need to put in there for it t...
Seatbels For The Frontseat
Where to find front seatbelts for a 96 cabrio convertible !
Volkswagen Cabrio
Overview
Introduced in 1995, the Volkswagen Cabrio was a replacement for the Rabbit-based Cabriolet. The Cabio not only came with a shortened name, but also was based on a new platform, which it shared with the Golf hatchback and the Jetta sedan.
Throughout most of its run, the Cabio was powered by a 2.0-liter, 4-cylinder, 115-hp engine that was linked to a five-speed manual overdrive transmission. A four-speed automatic overdrive transmission was available as an option.
The Cabrio is often distinguished by its distinctive fixed rollbar, which not only served as a safety feature but also as a styling cue. In addition, it offered stability to the body when the top was down. Other than that, one of the Cabrio's best features was its convertible top, which was a multi-layered cloth top that had good weatherproofing capabilities and sealed tightly all around when in place. In the Cabrio's first few years the top was operated manually, but a power top was added in 1998 to the higher-end GLS trim package. One nice feature of the top was that it came with a glass rear window with a defogger, which aided visibility out the rear.
The Cabrio came with a long list of standard and optional features, including power windows, power door locks, front and side airbags, daytime running lights, an anti-theft alarm system, cruise control, leather seats, and an AM/FM/cassette stereo system (in later years a CD player was added as an option).
Like the automaker's New Beetle, the Cabio was appreciated by drivers for its "fun" factor. They also cited as positive points the Cabrio's handling, roominess (for a small car), and gas economy. In its early years the Cabio got high marks from drivers for its quality and value, though in later years drivers noted that the car was often in the shop for repairs, and questioned its overall quality.
Find great deals from top-rated dealersTM
Search