Nissan Frontier
Model Overview
New Nissan Frontier
Used Nissan Frontier
Nissan Frontier Questions
Were Is Cam Sensor Bank One
Driver Display Intermittent Power
I'm having issues with the display power going on and off while driving. It doesn't effect anything else but I would like to be able to tell if I have gas. All gauges go to zero and for some reaso...
Posting Problem ****** Processing Status
also for 2 day my car is in processing status. If I start your app it tells me I have already a similar listing and it's for sale posted. If I go into car search my listing don't show?? Mark
Can I Put A Different Tire Size On My Truck
Has 265/70/15 tires. Can I put a little smaller tire on it?
Did Nissan Resolve The Transmission Issues In The 2016 Model
Did Nissan resolve the transmission issues in the 2016 Frontier SV model
Older Nissan Frontier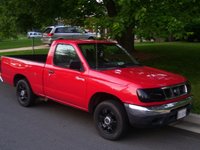 1999 Nissan Frontier reviews: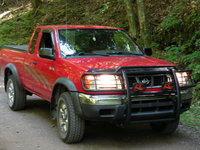 1998 Nissan Frontier reviews:
Nissan Frontier
Overview
The Nissan Frontier started life as a compact pickup truck, but it's now closer to a mid-sized truck. It replaced the uncreatively named Nissan Hardbody Truck.
The Frontier is the latest in a long, distinguished line of Nissan mid-sized trucks. Nissan gets credit for many pick-up truck innovations, including the extended cab.
Nissan was the first automaker in the U.S. to offer a compact truck (the Frontier's predecessor), with Toyota following close behind. The Frontier was the first compact truck in the U.S. to offer a four-door crew-cab style as well.
The Frontier's latest redesign was for the 2005 model year, which is when it was reclassified as a mid-sized truck. It now has 265 horsepower and 284 lb-ft of torque, which makes its engine the strongest in its class. It shares many characteristics with its big brother the Titan. With its boxed frame and front grille styling, they are easily confused from a distance.
Find great deals from top-rated dealersTM
Search