Used GMC Envoy
GMC Envoy Questions
Gmc Envoy
I Have a 2002 GMC Envoy and one say I was driving when I felt the car pulling. I went from going 50mph to only being able to go 30 mph and now 20mph . 20mph is the fastest I can go now. I want to ...
Gmc Wont Start
My gmc won't start at times I have to let it sit on auxiliary until all the lights on the dash board come on then it starts for me please if anyone knows what the issue is I have kids and worry eve...
2004 Gmc Envoy Transmission Problem
I am trying to find out the solutions to the following symptoms. SES light came on, transmission quit shifting. 2nd and 3rd gear only gears work, but have to shift manually. When car sits for a time...
04 Gmc Envoy Misfire
I recently purchased a 2004 GMC Envoy SLT with the L6 engine. It was running beautifully absolutely perfect until I started it one morning was idling fine as soon as I turned on the front defrost i...
I Have A P1481 Code On My 2002 Gmc Envoy What Could It Be?
my engine is running high when i first start it and runs rough, but after it gets into 3 rd gear its fine
Older GMC Envoy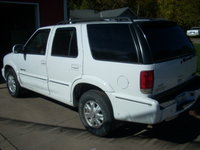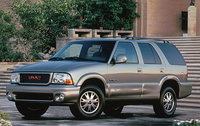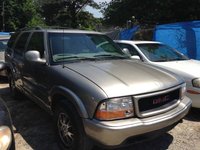 GMC Envoy
Overview
The Envoy started as an offshoot of the 1998 GMC Jimmy and replaced the Jimmy by 2002. Unlike other GMC models, this SUV doesn't come in dozens of trims. For example, the '07 version offers 4 trims, 3 of which use a 4.2 L, 291 hp I6 engine and the Denali, which has a 5.3 L, 302 hp V8 powertrain. The first Envoys packed a 190 hp V6 before an upgrade in '02 to 270 hp and then to its current 291 hp starting in 2006.
You can generally count on the Envoy for 15 mpg in the city and 21 on the highway. With 4 doors and room for 5, you'll have enough room to take a small family wherever it needs to go. Pick up the Envoy XL if you plan to carry a couple more.