Used GMC Envoy
GMC Envoy Questions
Gmc Envoy 4wd Issue
Have a 2004 GMC envoy just swapped the engine sounds and runs great.. one problem. Will not take 3rd gear while in 4wd .. shifts perfectly fine in 2hi just not in 4wd.. what can it be
I Buying A Used Car.
considering to buy a 2002 GMA Envoy with 175k miles. What are some things I should look for? Any problem or defects should I look at.
2003 Gmc Envoy 4x4 Arms Removed?
Looking to buy an envoy and the guy said one of the 4x4 arms started leaking so they were pulled out and set to 2wd.... He said the car is still fully functional and it hasn't given him problems......
2003 Envoy
Car stopped pulling while on the interstate. Want go into gear
Older GMC Envoy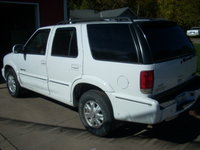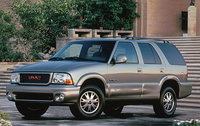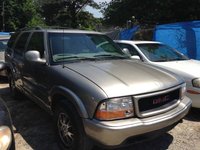 GMC Envoy
Overview
The Envoy started as an offshoot of the 1998 GMC Jimmy and replaced the Jimmy by 2002. Unlike other GMC models, this SUV doesn't come in dozens of trims. For example, the '07 version offers 4 trims, 3 of which use a 4.2 L, 291 hp I6 engine and the Denali, which has a 5.3 L, 302 hp V8 powertrain. The first Envoys packed a 190 hp V6 before an upgrade in '02 to 270 hp and then to its current 291 hp starting in 2006.
You can generally count on the Envoy for 15 mpg in the city and 21 on the highway. With 4 doors and room for 5, you'll have enough room to take a small family wherever it needs to go. Pick up the Envoy XL if you plan to carry a couple more.