Used GMC Envoy
GMC Envoy Questions
2002 Gmc Envoy Help Me
I just replaced my fuel pump and fuel regulator but my car still won't start any suggestions please on what it could be
Got Stuck Went To 4lo On 4 Wheel Drive Gmc Envoy
I ended up in a ditch last night due to ice roads so I rocked my envoy to get out I was told to go into 4lo and it kept blinking went right back to 4hi tried it again and my gear shift stopped wo...
Hi. Just Tonight My 2004 Gmc Envoy Transmission Crapped Out. I Was Doing Hi...
Envoy Will Not Change Gears From 1 To 2 Nd Except By Building Rpm's. Then W...
Envoy will not change gears from 1 to 2 nd except by building RPM's and letting off accelerator. then will not go to 3rd or 4th period, when decelerating only has rumble noise. Have changed A&B sole...
Switching Back Into 2 Wheel High From 4 Wheel Low
Bought a 2006 GMC Envoy... It was in 4Low and I don't know how to get it into 2High. When I put it in Neu. And turn knob, it blinks above 2H but lights up above 4H and stays lit there. It has an "a...
Older GMC Envoy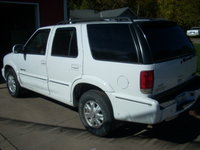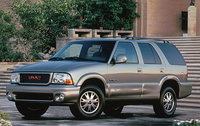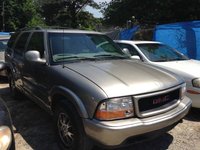 GMC Envoy
Overview
The Envoy started as an offshoot of the 1998 GMC Jimmy and replaced the Jimmy by 2002. Unlike other GMC models, this SUV doesn't come in dozens of trims. For example, the '07 version offers 4 trims, 3 of which use a 4.2 L, 291 hp I6 engine and the Denali, which has a 5.3 L, 302 hp V8 powertrain. The first Envoys packed a 190 hp V6 before an upgrade in '02 to 270 hp and then to its current 291 hp starting in 2006.
You can generally count on the Envoy for 15 mpg in the city and 21 on the highway. With 4 doors and room for 5, you'll have enough room to take a small family wherever it needs to go. Pick up the Envoy XL if you plan to carry a couple more.