New BMW X5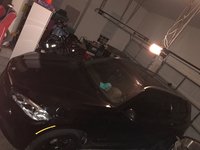 Used BMW X5
BMW X5 Questions
06 Bmw X5 3.0i Things To Look For When Buying
I'm looking at buying a 06 x5 3.0i with130,000 miles. The price is good according to kbb. I'm new to Bmw's is there any chronic problems i should look for?
I Have 2013 Bmw X5 Xdrive 35i When I Warm It Up I Notice Left Side Exhaust ...
What Is The Life Expectancy On Bmw X5 Engine With 220,000 Miles?
What Is Bmw Code 2e7c, On 2008, X5, 3.0si Mean?
2008 X5 3.0 Si Just Replaced Water Pump, It Runs 2 Minutes Then Shuts Down ...
CAR CAME IN FOR OIL PAN CLEANING, CLEANED OIL PAN, NEW SENSOR, PUT BACK TOGETHER, H2O PUMP WORKS 2 MINUTES, SHUTS OFF, CODE 2E7C, WHAT DO I DO? WHERE SHOULD I LOOK? REPLACED H20 PUMP, SHOULD I SHUT...
Older BMW X5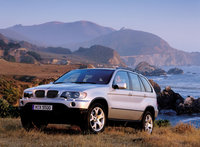 BMW X5
Overview
BMW introduced the X5, its mid-size luxury crossover SUV, in the 2000 model year. The development of the X5 was one of the beneficial offshoots of BMW's takeover of Rover, as BMW designers and engineers were able to use Range Rover technology and parts in the development of the X5.
Among the Range Rover-esque features found in the early versions of the X5 is the vehicles hill descent control. The other major influence in the building of the vehicle was BMW's own, popular 5-series sedans.