New BMW X5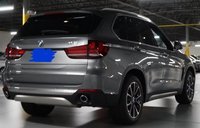 Used BMW X5
BMW X5 Questions
Can I List As A Private Seller
i want to list as a private seller can I do this on this site
How Do I Get The Battery Out Of The Back When I Can't Open The Hatch Bc The...
Sell Or Fix As Is
Needs water pump should I fix before trying to sell or try to sell without fixing
How To Change The Battery On A Bmw X5
When your BMW X5 vehicle won't start, the battery is probably dead. You can jump-start the vehicle with jumper cables or you can just replace the battery. If you want to change the battery you won't f...
My 02' Bmw X5 Will Not Start --please Help!--
My BMW X5 Cranks, but does not start. Here is a list of troubleshooting I've done so far; 1. Checked all Fuses and relays. (Front, Glove and Rear fuse boxes) 2. Checked Fuel Pump, working fine. Also ...
Older BMW X5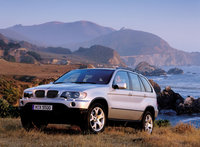 BMW X5
Overview
BMW introduced the X5, its mid-size luxury crossover SUV, in the 2000 model year. The development of the X5 was one of the beneficial offshoots of BMW's takeover of Rover, as BMW designers and engineers were able to use Range Rover technology and parts in the development of the X5.
Among the Range Rover-esque features found in the early versions of the X5 is the vehicles hill descent control. The other major influence in the building of the vehicle was BMW's own, popular 5-series sedans.