Chevrolet Silverado 2500HD
Model Overview
New Chevrolet Silverado 2500HD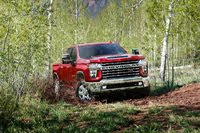 Used Chevrolet Silverado 2500HD
Chevrolet Silverado 2500HD Questions
Chevrolet Silverado 2500HD
Overview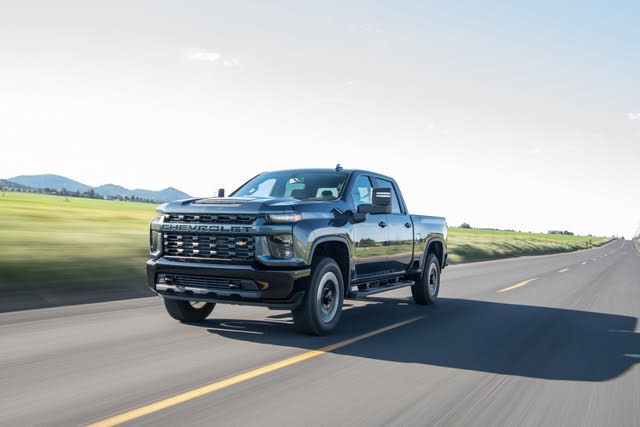 The Chevrolet Silverado 2500HD, first introduced in 2001, was just redesigned for 2020. This heavy-duty truck is targeted towards buyers who need impressive cargo space, towing, and hauling capabilities without sacrificing comfort. Chevrolet has equipped the latest Silverado 2500HD with many of the amenities that come in its more mainstream passenger-focused vehicles. A choice of gas and diesel V8 engines are available, along with standard rear-wheel drive (RWD) and optional 4-wheel drive (4WD). CarGurus has not yet scored the current generation of Silverado 2500HD.
Pros: The Silverado 2500HD includes excellent overall capabilities, along with some of the most advanced technology equipment available in a heavy-duty truck.
Cons: The only real drawback of the Silverado 2500HD is pricing, but that's something that buyers in this segment will have to face no matter what they choose.
Model Generations
2020-Present: Current Generation
The current fourth generation of the Silverado 2500 was just introduced for 2020. The 2020 Silverado 2500HD offers two 6.6-liter V8 engines: a gasoline option and a turbo- diesel. The gas version is rated for 401 horsepower and 464 pound-feet of torque, while diesel output checks in at 445 hp and 910 lb-ft. The gas engine gets a 6-speed automatic transmission and the diesel features a 10-speed automatic. RWD comes standard and 4WD is available. Five trim levels are available: WT (Work Truck), Custom, LT, LTZ, and luxurious High Country. Pricing starts at about $36,500, though top trim levels and extra equipment can easily double that.
2014-2019: 3rd Generation
This generation carried over the powertrain and trim options but ditched the Extended Cab configuration option, which was replaced by a new Double Cab in 2015. The top-end High Country trim was added in 2016. Fuel-economy ratings stayed consistent. Quality issues, according to NHTSA data, include airbag problems, transmission oil leaks, overheating exhaust components, loose brake pedal, faulty ignition lock, and loose seats.
2007-2013: 2nd Generation
The redesigned Silverado 2500HD offered a 6.0-liter V8 and a 6.6-liter diesel V8 with 6-speed automatic transmissions. Trim levels through most of this generation were WT, LT, and LTZ, along with the usual array of cab and bed options. Fuel economy maxed out at 15 mpg city and 21 mpg highway. NHTSA data shows issues including airbag safety, electrical components with the potential to cause fire, exterior lighting quality, fuel transfer problems, and faulty ignition locks.
2001-2006: 1st Generation
The first generation of the Silverado 2500HD, like the generations to come, shared most of its components with the GMC Sierra 2500HD. This generation featured a 6.0-liter V8, 6.6-liter V8, and 8.0-liter V8. Transmission choices were 4- or 5-speed automatic or 5- or 6-speed manual. In 2006, we saw the addition of a new 6.6-liter diesel engine. The Environmental Protection Agency didn't provide fuel-economy ratings for this generation. According to the National Highway Traffic Safety Administration (NHTSA), this generation's common recalls included airbag safety and electrical components with the potential to cause a fire.
Shoppers Also Consider
The Ram Heavy Duty, Ford F-250, and GMC Sierra 2500HD stand out as the Silverado 2500HD's main competition.
Chevrolet Silverado 2500HD Experts
View All