Lincoln Navigator
Model Overview
New Lincoln Navigator

Used Lincoln Navigator
Lincoln Navigator Questions
2000 Navigator Active Suspension
I have the full size 2000 Navigator. The active suspension (or Air suspension system) keeps leveling the vehicle. On & Off ... Even 4 times when the keys are out & the vehicle is off.. This woman do...
Active Suspension 2000 Navigator
4 new tires have been put on & someone at the shop shut off the Air suspension.? Can anyone give me some input on this please? Safety? issues - performance? Plus the shop could not an alignment due...
Rear Suspension Switch Location On 2000 Navigator
Headlights
Does the 1999 Lincoln navigator have a lowbeam/high beam bulb or are they separate? They both went out at the same time but low beam still work
2007 Lincoln Navigator 4x4 Tail Lights Are Not Working
2007 Lincoln Navigator 4x4 tsil lights are not working. Both brake lights work, both turning signals work, the hazard lights all work in the back, but the tail lights will not work when driving. I'v...
Older Lincoln Navigator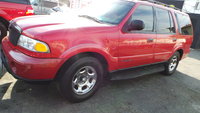 2001 Lincoln Navigator reviews: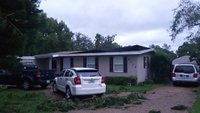 2000 Lincoln Navigator reviews: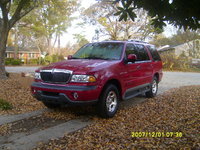 1999 Lincoln Navigator reviews: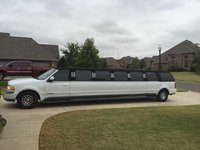 1998 Lincoln Navigator reviews:
Lincoln Navigator
Overview
Introduced in 1998, the Lincoln Navigator was on the vanguard of the hugely successful full-size luxury SUV trend. It remains up there, parked at the peak with the Cadillac Escalade. The Navigator was redesigned for 2003.
The premium, seven-passenger sport-utility vehicle is based on the Ford Expedition, but features many ritzy touches added as standard features. These include loads of powered accessories, supple leather seating with integrated heaters (and coolers), and fine interior appointments like rich wood.
Although the vehicle's gas mileage numbers are miserable, if not sinful, there's a large segment of the car-buying public that doesn't care, even as fuel prices rise. These spacious and imposing behemoths have sold well for every year of their existence, as they are snapped up by professional athletes, affluent suburban moms, and simply anyone who likes to make a big statement with what they drive.