Dodge Dakota
Model Overview
Used Dodge Dakota
Dodge Dakota Questions
My Dakota A/c Blows Cold When Temps Are In The 70's, It Doesn't Blow Cold W...
Speedometer Is Not Working And ABS Light And Brake Lights On
I have a 2003 Dodge Dakota 2 wheel drive 3.9 we changed out the ABS sensor transmission input output sensors and I still have no speedometer and abs lights on and brake lights on with disconnected...
Fuel Tank Swap
Will a 22 gal fuel tank from a 2006 Dodge Dakota fit a 2000 Dodge Dakota witch also has a 22 gal fuel tank
Engine Swap
I want to swap the engine out and put a diesel motor in it. I don't know what diesel motor I want to drop in it. Anyone here have any thoughts or advice?
Wire Colors
my dakota wont start and i have two extra wires in the engine harness black with white stripe
Older Dodge Dakota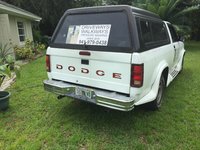 1994 Dodge Dakota reviews: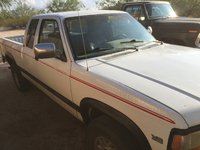 1993 Dodge Dakota reviews: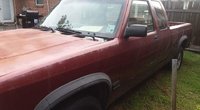 1992 Dodge Dakota reviews: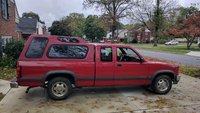 1991 Dodge Dakota reviews: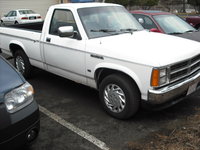 1990 Dodge Dakota reviews: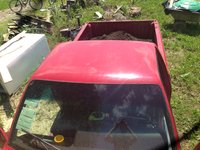 1989 Dodge Dakota reviews: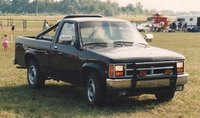 1988 Dodge Dakota reviews: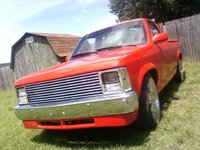 1987 Dodge Dakota reviews:
Dodge Dakota
Overview
As Goldilocks would say, the Dodge Dakota is just right. Dodge introduced it as a compromise between their compact trucks, which had limited hauling capacity, but were easy to handle, and it's full-size Ram, which had the powerful towing and hauling capacity, but could feel bulky and unwieldy behind the wheel.
Enter the Dodge Dakota in 1987, which fell somewhere in between. The first pickup to feature a V8 engine, and the first to offer rack and pinion steering, the Dakota's horsepower, 4WD option, and aggressive styling suited those who used it as a workhorse, but its durability appealed to families looking for an alternative to a minivan.
Over the years, the Dakota evolved into more of a family truck without giving up any of its engine power, available in a V6 or a V8. The cab had always been roomy for front seat passengers, with controls that were easy to read and operate and storage room between and under seats. The introduction of a four-door Dakota and a lengthened cab (achieved by shortening the bed length) to seat three people comfortably in back placed it firmly in the family car realm. The heavy-duty suspension, precise handling, and unpenetrable sturdiness of the Dakota made it comfortable for transporting family, while the V8 engine and the 6.5-foot bed made it ideal for transporting cargo.
Owners love their Dakotas for the combination of look, feel, reliability, and strength. The biggest gripe is with the poor gas mileage, but really, it is a truck after all.