New Jaguar XF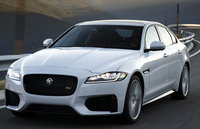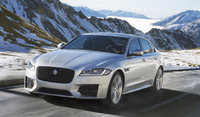 Used Jaguar XF
Jaguar XF Questions
2009 Jaguar Xf Won't Start
Tried jumping car. Lights stay on and won't turn off. Battery is only a few months old. Doesn't click or make any sounds when attempting to start. Push break in and go to push the push start button...
Trunk Will Not Open
I have a new battery in car and fob and the trunk still will not open,inside shows trunk open but not, I have to use the key. Is there a fuse for trunk release?
How Do You Switch From Mph To Odometer Reading--somehow Mine Got Switched A...
2010 Xf Jaguar No Power. Can't Open Trunk, How Do You Jump
15000 Mile Oil Changes
Jaguar recomends oil changes at 15000 miles no engine is frictionless and the oil has to be sucked out at oil changes subsequently how much wear debriz will be left behind and at 40000 miles I wonder...
Older Jaguar XF