Passenger Cars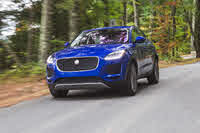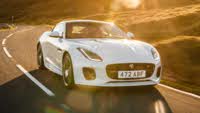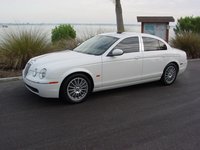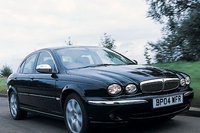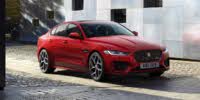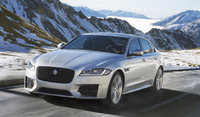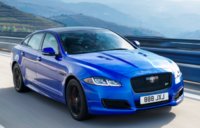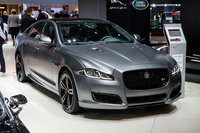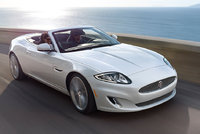 SUV/Crossovers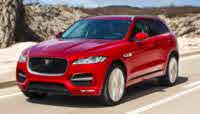 Jaguar Questions
Servicing Jaguar XJ - Do I HAVE To Take It To Dealer?
I am getting a used 2007 Jaguar XJ8. I have always avoided going to a dealer for maintenance because I feel like I'll get charged too much. Would a reputable mechanic who doesn't necessarily specializ...
My Factory Stereo Quit Working Has Sound But When You Turn Volumn Up Speake...
Any Mechanical Issues For 1998 Jaguar XK8
Would like to know any mechanical issues that current or previous owners of a 1998 Jaguar XK8 (Coupe or Convertible) have experienced and the approximate mileage when the issue(s) started. If p...
TRUNK BATTERY COVER RELEASE
BATTERY COVER LATCHED? OR STUCK?
2003 Jaguar S-type 3.0 OBD Issues
- Looking for direction or help regarding connectivity. The issue I'm having is when connecting a portable scan tool (Cen-tech model 60694) the scan tool cannot communicate with the car, offering no...
Older Jaguar Models
Jaguar 420

Jaguar E-TYPE

Jaguar Mark 1

Jaguar Mark 2

Jaguar Mark IV

Jaguar Mark V

Jaguar S-TYPE R

Jaguar SS100

Jaguar XJ-S

Jaguar XJ220

Jaguar XK120

Jaguar XK140

Jaguar XK150

Jaguar XKSS
Jaguar
Overview
It's actually pronounced Jag-yu-are. This very prestigious British automaker commenced production under the name SS Cars Limited in 1922. After the fall of Nazi Germany, the SS named was dropped, clearly for public relations purposes. The name "Jaguar", which had previously been an SS model, was applied to the entire make. The company has changed hands several times since, finally becoming a Ford subsidiary in 1990. Ownership of Jaguar may be changing again soon.
In the early 1950s, Jaguar began importing to the United States. Initial offerings included the XK 140 and XK 150 sports cars, as well as the Mark VII and Mark VIII saloons. Jaguar popularity was bolstered by the British invasion of the 1960s, and attractive new models like the XK-E quickly rose to prominence.
By the early 1970s, Jaguar was well established in the United States, and the arrival of the new XJ sedan series dramatically elevated sales.

Many describe Jaguar ownership in terms of a love/hate relationship. All models are beautiful and luxurious, but day to day driving can lead to frustration. For decades, Jaguar has been plagued by reliability and build quality issues. Ford's oversight has alleviated some of the more ridiculous mishaps.
Despite such problems, the Jaguar is quite enticing for most luxury car shoppers. The sleek and athletic exterior designs are complemented by by an equally attractive cabin. Regardless of the model, the Jaguar interior is filled with soft leather, polished wood inlays, and just about every luxury and convenience feature available at the time of production.
For many drivers, the fine blend of luxury and performance has been enough to overlook some, okay many, mechanical and electrical shortcomings.