Updated On: October 25, 2021
It's time to get a new car. You've weighed the pros and cons, considered the marketplace, and are on the hunt for that perfect used car. The world is a scary place, however, and the world of used cars can be particularly daunting. To help put your mind at ease, we've compiled a list of 5 crucial steps everyone should take when preparing to make a used-car purchase.
1. Budget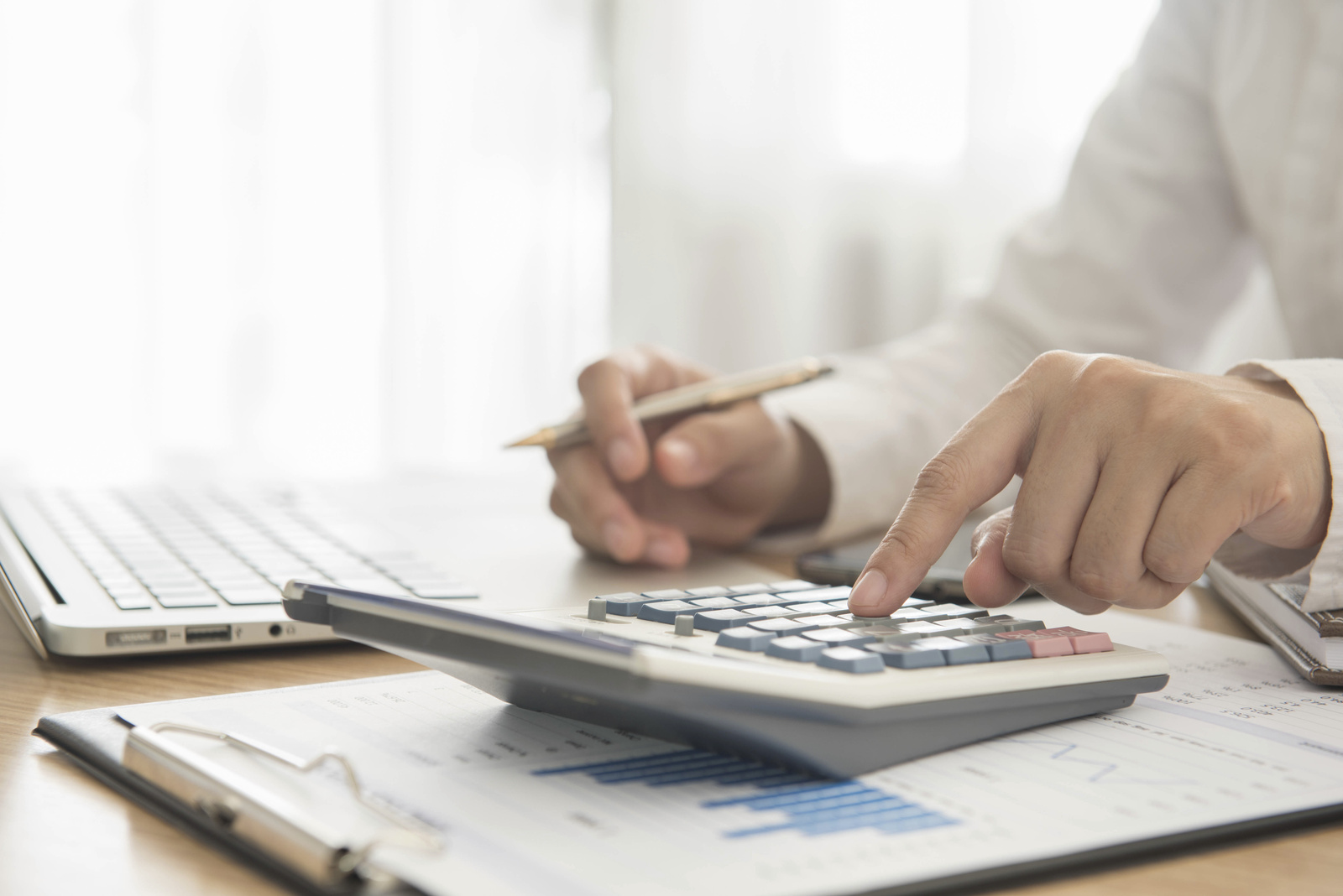 Before you even begin reading reviews, searching through listings, and scheduling test drives, you'll need to find out exactly how much car you can afford. There are three critical elements to a good car budget: down payment, interest rate, and monthly payment. It's very easy to fall into a habit of budgeting for a car based on monthly financing payments, and a monthly payment is likely the number that will be most often thrown around once you do sit down to negotiate. But at this stage in the game, you want to budget for the maximum purchase price of your new car. You may plan to trade in your current vehicle, but until you know which dealer you'll work with and how they'll determine your trade-in value, it's best to exclude that from budget considerations.
Typically, you'll need to put down at least 10% of the car's purchase price as a down payment. This means that if you're looking at a $20,000 truck, you should expect to put down at least $2,000 up front. Every dollar you put down is a dollar you don't have to pay interest on when it comes time to finance, however, so if it's within your means, you should feel encouraged to put down more than 10%—just don't get too carried away. If you're buying an especially used vehicle, you'll also want to keep an "emergency fund" on hand to handle unexpected (but generally inevitable) repairs. Don't spend your entire budget on your initial purchase, and keep in mind that higher-end vehicles will almost always cost more to repair than more value-oriented cars.
A good rule of thumb is that you shouldn't spend more than 20% of your monthly take-home pay on a car payment, so once you've determined the amount you can comfortably use as a down payment, we'd recommend working backward from a potential monthly payment to determine a reasonable price range. Every CarGurus listing includes an Auto Loan Calculator, which you can use for some quick answers—but don't forget to add your state's sales tax. Factor in an expected car loan financing rate, too, but keep in mind that your specific loan terms and interest rate will likely depend on your credit score. Try to over-estimate this for now, as it will provide you with a welcome buffer down the road in case your credit report isn't viewed as favorably as you'd hoped.
2. Research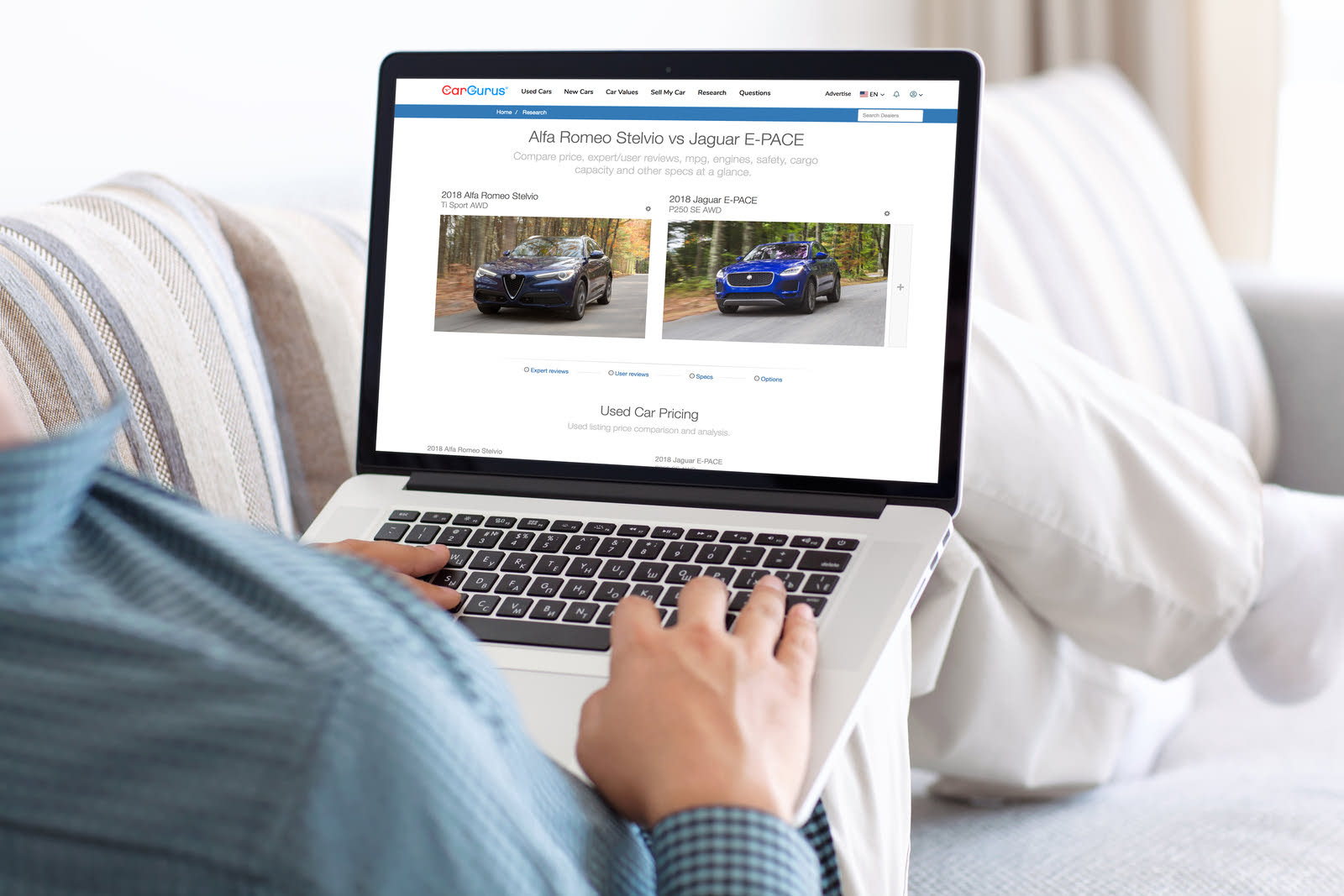 Now that you have a solid budget, it's time to do some automotive soul searching. What do you need your car to do for you? What are your priorities? Are there particular things you love or hate about your current car? Do you need lots of cargo space, extra safety features, great fuel economy? The CarGurus CarFinder tool can help. Very rarely will a car be able to provide absolutely everything you want, so prioritizing your needs will help you narrow your search.
Don't be afraid to ask your family and friends for their thoughts, but be sure to research some expert reviews as well. Visit CarGurus Research pages for in-depth Test Drive Reviews of best-selling cars, and poke around our community's Questions ppage to find out if any major mechanical problems are plaguing a model you want. Doing this homework now is an important part of the car-buying process that will save you valuable time (and money) in the long run.
One major benefit to buying your used car from a dealership rather than from a private party is the option of buying a Certified Pre-Owned vehicle. CPO programs vary from manufacturer to manufacturer, but they all provide a warranty and some peace of mind you won't find buying a used car as-is. CPO vehicles are generally valued higher than non-CPO vehicles, but often their extended warranty coverage is worth the price.
3. Find Your Car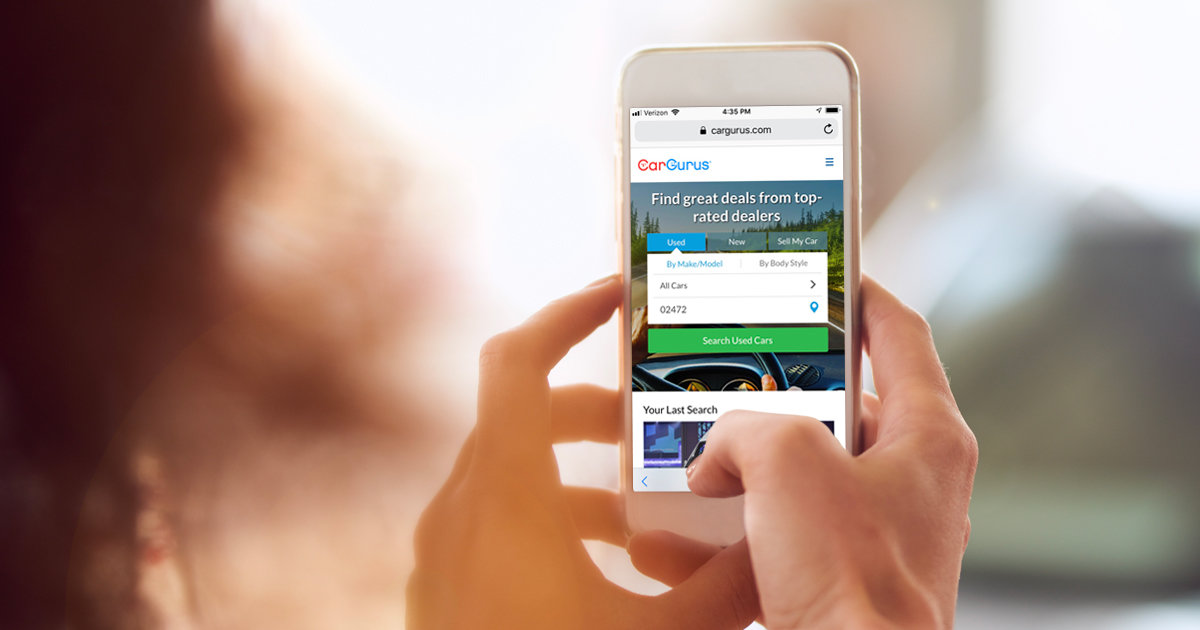 With a budget in mind and your recently acquired wealth of knowledge, it's time to find the right car for you. The CarGurus Used Car search engine will allow you to search for cars by make and model, body style, or pricing, and your search results will not only feature the CarGurus Instant Market Value analysis, but they'll also automatically rank by our deal rating. This means no more sifting through pages and pages of listings, trying to make sense of trim levels, options, and asking prices: CarGurus does that for you.
To narrow your search, use the filters found on the results pages. You'll be able to select specific trims, colors, and even transmissions and drivetrains. Want a green crossover with all-wheel drive and an automatic? CarGurus can help. Once you've found your perfect car, take a look at the description, read other shoppers' reviews of the dealership, and use the blue "Contact Dealer" form on that page to submit an inquiry. CarGurus will notify the dealer of your interest, and you should hear back soon!
Once you've made contact with the dealer, be sure to ask a few questions. Most dealers will be willing to provide a vehicle history report—CarFax and AutoCheck are the two most common—and there's no point in test-driving a car without one. Vehicle history reports are only as good as their data, so while a spotless one might not put you 100% in the clear, a bad one can steer you away from purchasing a lemon.
Also, ask the dealership if they have any reservations about your taking the car to an independent mechanic for an inspection. Anyone selling a well-sorted vehicle shouldn't take issue with this request, although it's not uncommon for the dealer to request a deposit before allowing you to take the car for an inspection. Remember how a clean vehicle history report doesn't guarantee a perfect car? Well, that's where the inspection comes in. For about $100 (which you'll pay, not the dealership), a good mechanic can provide the peace of mind that a CarFax simply can't. If the dealer refuses to let you have the car inspected, consider it a red flag.
4. Test Drive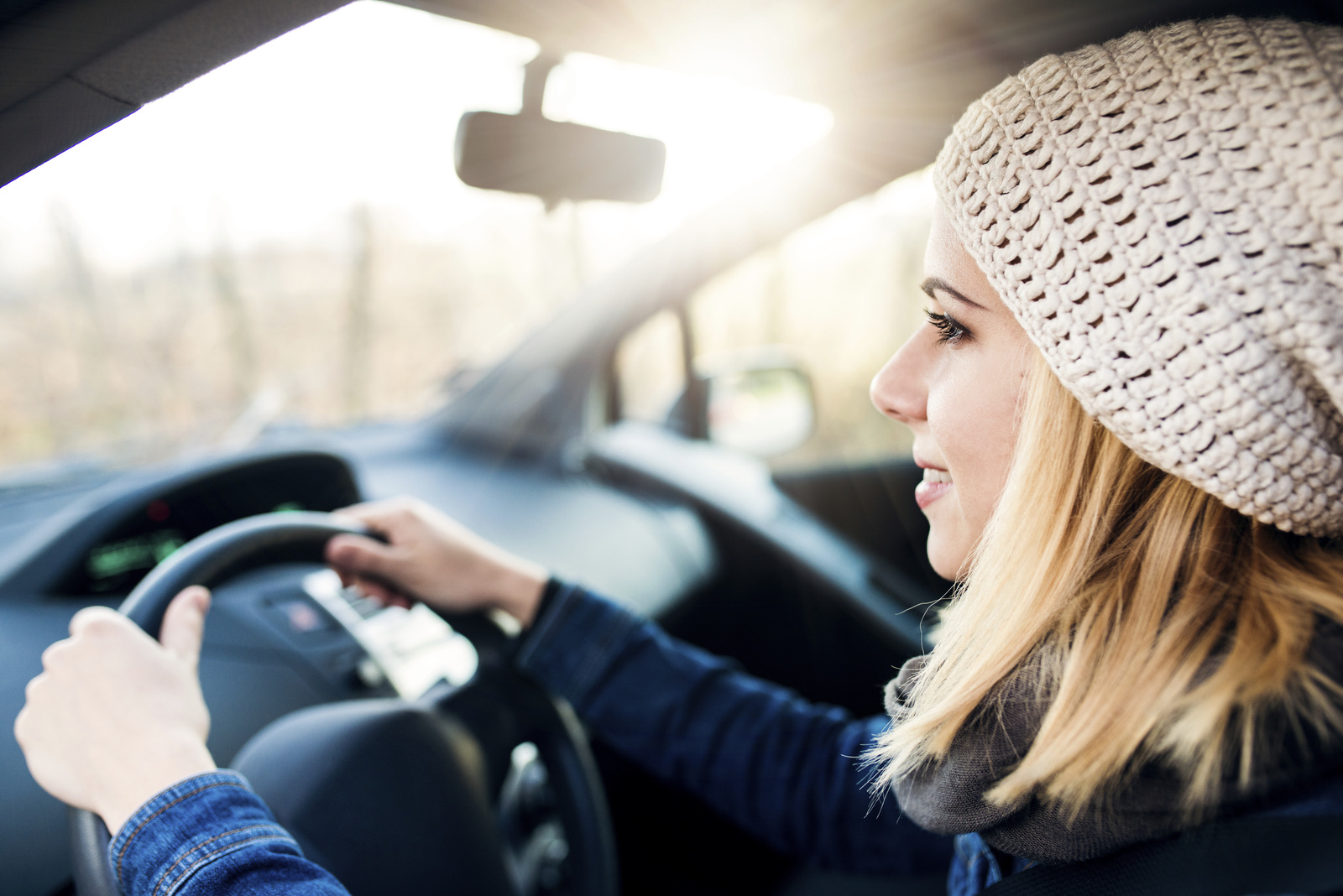 Finally, finally, it's time to take cars for some test drives. By this point, you've probably identified which car is your first choice, but it's always a good idea to drive more than one vehicle when you're making a final decision. This will give you an opportunity to weigh one car's strengths and weaknesses against another's.
Find some time to practice using the controls. Test the air conditioning. Does the steering-wheel telescope? Is it hard to adjust the radio's volume? Get perfectly situated in the car before you even think about hitting the accelerator.
When you and the salesperson hit the road, take care to treat the car like you would if you owned it. This means drive it on the highway as well as some back roads, try to find some traffic to sit in, and definitely experience some stop-and-go situations. If the dealership is near roads you know well and travel frequently, all the better. The salesperson will probably have a pre-determined route for you to drive, but if that doesn't cover all those elements, ask politely to drive off-route for a bit.
While you're at it, definitely practice parking your potential new vehicle. A big SUV will probably have a lot of enticing features, but it's also going to be a source of endless frustration if you struggle to parallel park. Likewise, get in and out of the car a few times; sports cars look great, but their low ride height can wreak havoc on a bad back. And bring along some items you may carry with you regularly, whether that's a suitcase, a folding stroller, a child's car seat, or even just a purse. Finding a place to put that last one is a frequent annoyance.
After you've covered some miles on your test drive, hop out and take a good look around. Check that the tires are in good condition. Inspect the paint for chips or scratches, and give your nose a workout—inside the car, outside the car, and under the hood. If anything looks or smells wrong, don't be afraid to ask about it.
5. Close The Deal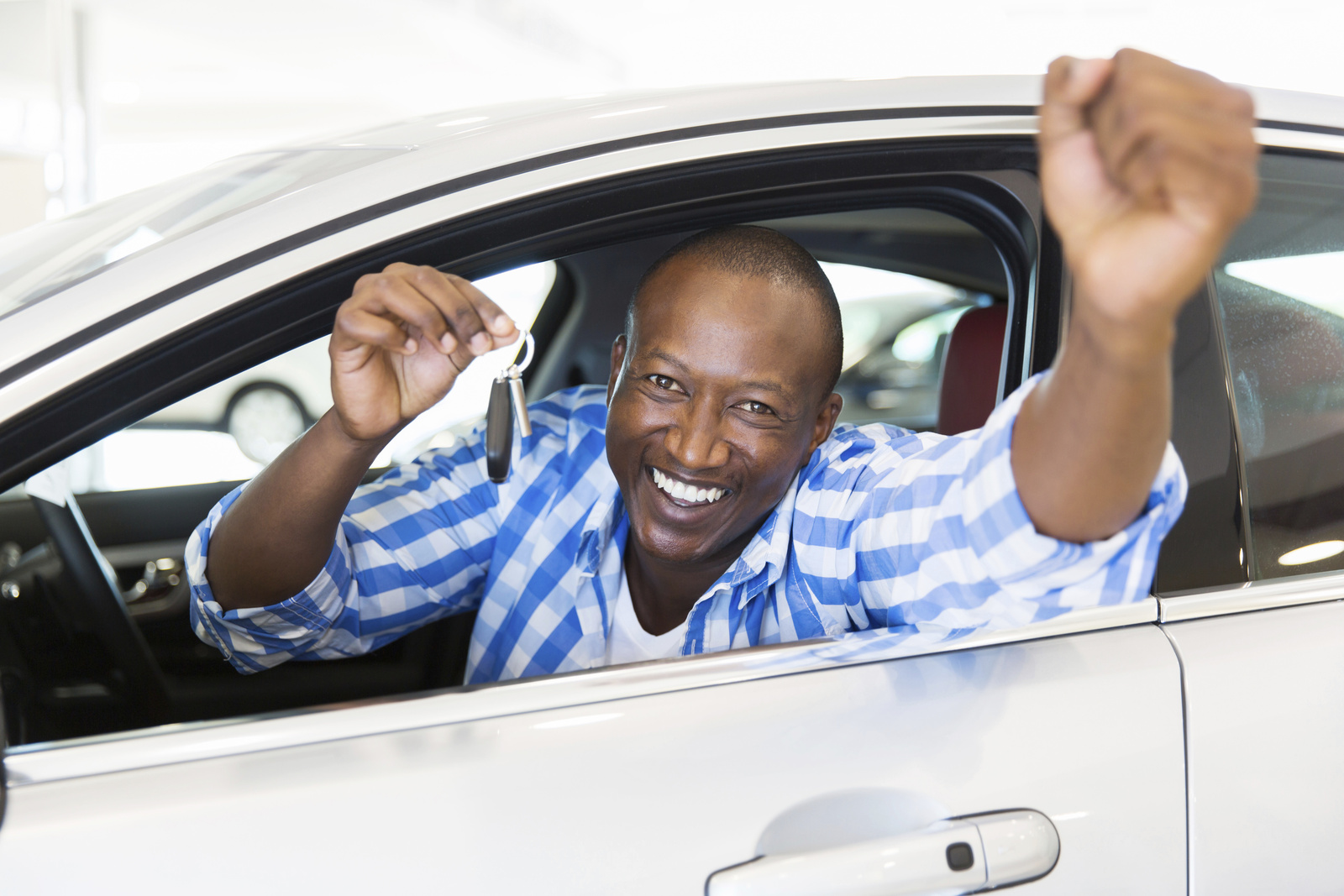 Once you've done your due diligence, it's time to talk turkey. You'll be in a more comfortable negotiating position if you enter negotiations having already secured financing options, like pre-approval from an outside lender (typically a bank or credit union). Don't forget the Instant Market Value estimate, either. While it's fine to pitch a figure a little lower than the IMV, keep in mind that starting significantly below the manufacturer's suggested retail price (MSRP)may lead to a dead end. Pitch a respectful offer and make sure the dealership understands that you've done your research to identify the best price. Car dealers stand to make money on more than just the purchase price of a vehicle, so a willingness to buy some of the add-ons like floor mats or rustproofing may entice them to go lower than they typically would.
All dealers will add taxes and fees to the final sales price. It can be frustrating for car buyers, but these fees generally aren't worked into the advertised price. However, this is rarely an attempt by the dealership to pad its bottom line, and it shouldn't be considered out of line.
There will generally be a little back-and-forth in your negotiation, so don't get too frustrated when you end up speaking with a litany of dealership employees—the salesperson has a manager, after all. This is all part of the buying experience. Stand your ground, come prepared, and don't be afraid to walk away. With these tips in hand, we hope you'll leave with a new set of car keys.
Related Topics
Everything You Need to Know About Certified Pre-Owned Cars
Who to Expect at a Car Dealership
Why Every Used-Car Shopper Should Check Vehicle History Reports