New Volvo S60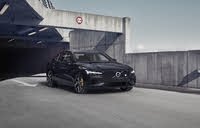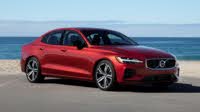 Used Volvo S60
Volvo S60 Questions
Volvo S60 Part Compatible With Volvo S40
Will a Volvo S40 side mirror fit on the volvo S60
2013 S60 Maintenance
2013 S60 with 80k miles. Check Engine light on. Dealer pulled piston and head gasket, but Engine Light back on after 1000 miles. Dealer suspects oil restriction in block from foreign material. Ever...
Why Would A 2003 S60 2.4t That Throws Ecm Code??
The car runs rough, shifts rough, and throws ecm code when driven for any length of time. Any ideas what might cause this?? The car hasn't been driven in almost 3 years.
T 5 S 60 E C M Fault 4
E C M fault 4
How To Fix Error Code P0305 For This Car? Model:S60; Maker:Volvo; Year:2001...
How to fix error code P0305 for this car? Model:S60; Maker:Volvo; Year:2001; Engine:T5
Volvo S60
Overview
What's in a name? A lot, according to the Swedes. The Volvo S60 started out as the 850, but not before a three-year interim as the S70.
No matter what you call it, it's the Mama Bear of Volvo sedans: right in the middle, and just the right size for many a commuter. There has been a complaint lodged by the growing Baby Bear, however, that the backseat is skimpy on legroom. But for the time being Baby Bear is as safe as can be in his child seat, with a protective side-beam on either side of him.
Yes, safety is definitely something you can count on with any Volvo product, as is comfort. The well-designed seats make long drives a pleasure, unless you're a tall person stuck in the backseat.
Find great deals from top-rated dealersTM
Search