New Volvo S60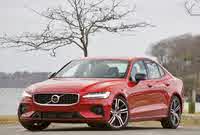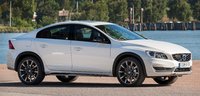 Used Volvo S60
Volvo S60 Questions
Engines
I have a 2004 s60 Volvo, and I was wondering what engines will fit
Cutomer Service
I listed my car for selling. When I wanted to review there is no "my list" option under my account name. I tried several times. Can you help me.
Engine Gone Bad
There was some type of leak in the car which was cause my car to over heat and then the last time it over heated it caused the engine to blow and I'm not sure if I should just scrap the car or if...
2004 Volvo S60 Tires
Im looking to buy new tires for my base model volvo but the only sizes are for 15 & 16 in rims. Did the guy i bought it from have the wrong sizes on? They are 235/45r17.
How Can I Look Up A Saved Car That Was Sold
I would like to look up a car that I saved and was sold. 2016 Volvo T5 Premier AWD out of Bob Penkhus.
Volvo S60
Overview
What's in a name? A lot, according to the Swedes. The Volvo S60 started out as the 850, but not before a three-year interim as the S70.
No matter what you call it, it's the Mama Bear of Volvo sedans: right in the middle, and just the right size for many a commuter. There has been a complaint lodged by the growing Baby Bear, however, that the backseat is skimpy on legroom. But for the time being Baby Bear is as safe as can be in his child seat, with a protective side-beam on either side of him.
Yes, safety is definitely something you can count on with any Volvo product, as is comfort. The well-designed seats make long drives a pleasure, unless you're a tall person stuck in the backseat.