New Volvo S60

The 2020 Volvo S60 has been announced, but it is not yet available for purchase.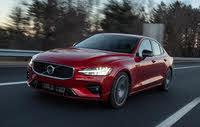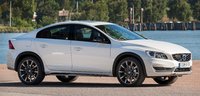 Used Volvo S60
Volvo S60 Questions
Turbos
i have tdo4l-14t and i have a td04hl-16t , im wanting to make my car twin tubo... 14t on 1,2 cylinders, and 16t on cylinders 3,4,5.. feedback would be appreciated
Connecting With Seller
How can I get in touch with a private seller in Tracy, CA who has an ad on your website? They are not returning my inquiry to see the car.
How To Fix Error Code P0305 For This Car? Model:S60; Maker:Volvo; Year:2001...
How to fix error code P0305 for this car? Model:S60; Maker:Volvo; Year:2001; Engine:T5
What Is The Engine Life Expectancy, In Terms Of Miles, For A S60, S70, S80?...
I want to buy a Volvo S60, S70, or S80 and am wondering how many miles i can expect to get out of an average engine?
Volvo S60 2.4t
I need a new/used transmission. What years can I use? Up to 2006 s60 is the same model as well as some of the V70(I think) but I was told by one of the places I can only use 2002-2003 and I wa...
Older Volvo S60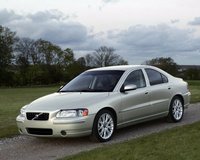 Volvo S60
Overview
What's in a name? A lot, according to the Swedes. The Volvo S60 started out as the 850, but not before a three-year interim as the S70.
No matter what you call it, it's the Mama Bear of Volvo sedans: right in the middle, and just the right size for many a commuter. There has been a complaint lodged by the growing Baby Bear, however, that the backseat is skimpy on legroom. But for the time being Baby Bear is as safe as can be in his child seat, with a protective side-beam on either side of him.
Yes, safety is definitely something you can count on with any Volvo product, as is comfort. The well-designed seats make long drives a pleasure, unless you're a tall person stuck in the backseat.