Passenger Cars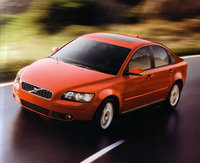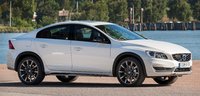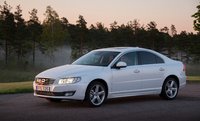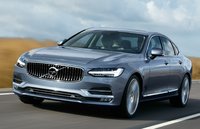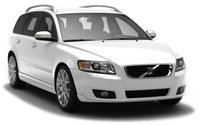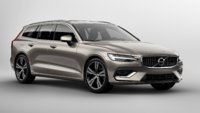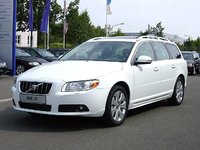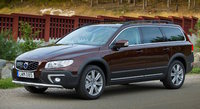 SUV/Crossovers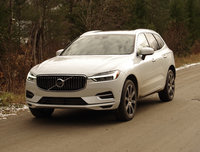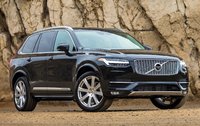 Volvo Questions
Volvo S40 2006, 109K Miles. How Many More Miles It Suppose To Run?
How much money should I invest in order Volvo S40 2006 to run up to 200K/250K miles?
2006 S 60 Volvo Recently Flashed A Messgae "Reduced Engine Performance" And...
Message light detailed "Reduced Engine Performance" then sut down. What is the cause of this message?
Bonjour Pour Quoi Qu Une Une Volvo S40 2005 209 KL. .Ma Question Pour Rent...
L eau entre à l extérieur de là habitacle et mes tapis vient tout tremble,et la première que tu sais ton moteur ne démarre plus ,et sa prend thoin pour chez-vous
Brake Light Is Out - Bulb Replacement Didn't Fix
My rear drivers side brake light is out. I replaced with a new bulb but it still doesn't work. The passenger side still works. Has anyone experienced an electrical problem with the lights or have an...
1998 Volvo S70 Wont Start After Replacing The Throttle Cable And Sensor
It turns over but won't fire. Replaced a broken throttle cable it ran and stalled out and wouldn't start changed the sensor and still just turns over and won't fire.
Older Volvo Models
Volvo 122

Volvo 142

Volvo 144

Volvo 164

Volvo 240

Volvo 245

Volvo 260

Volvo 340

Volvo 360

Volvo 480

Volvo 740

Volvo 760

Volvo 780

Volvo 850

Volvo 940

Volvo 960

Volvo Coupe

Volvo P1800

Volvo PV544

Volvo S60 R

Volvo S60L

Volvo S70

Volvo V40

Volvo V70 R

Volvo XC
Volvo
Overview
The word "Volvo" is almost synonymous with "safety." Features such as safety cages and advanced crumple zones have helped to save thousands of lives and create legions of dedicated Volvo fans. As Volvo has evolved, the car manufacturer has continued to create safe and comfortable cars, while most recently seeking to gain a reputation for style as well.
The Number Names
Volvo used to use a series of numbers to describe their cars. The first number was the series, the second was the number of cylinders, and the third was the number of doors. However, by the early nineties, they had moved away from using these strictly, ending most models with a zero. The smaller sedans at that time were the 240, the 740, the 780, the 850, and the 940. The larger sedans were the 760 and 960. These cars were all known as being safe and comfortable, but also boxy and relatively unattractive.
New Styles, New Names
In 1997, Volvo began to transition to a new way of naming their cars. The models now start with a letter: "S" for sedan, "C" for coupe, "V" for versatile, and "XC" for cross-country. The size of the car is indicated by the following numbers, with bigger numbers representing larger sedans.
The Affordable Volvos
Volvo put out some new, less prohibitively expensive models to win over a younger audience. The S40 and V40 offer buyers the same level of safety, luxury, and comfort they'd find in higher-end Volvos, but in slightly toned-down versions for a much lower price. Similarly, the sporty V50 offers buyers a slightly larger option.
Mid-Size Sedans
In the midsize category, the S60 represents the smallest of the midsize vehicles. The S70 and V70, which replaced the highly popular 850 model, rounded out the set.
Full-Size Sedans
Volvo's higher end is now represented by the luxurious S80, V90, and S90. Each model has won awards for safety and gets consistently rated near the top of its class for safety and comfort.
A Sporty Volvo?!
Volvos certainly are more stylish today, and the fresher styling has produced a couple of nice-looking sporty coupes and convertibles. The C70 is available as either a coupe or convertible. Redesigned in 2006, this coupe remains a very successful addition to the Volvo line.
Off-Roading Volvos
Volvo offers several all-wheel-drive vehicles, as well as a couple of SUVs. The S60-R and V70-R each offers consumers a choice of AWD on their sedans and wagons. The XC70 and C90 are true SUVs. The XC series is designed to compete with other luxury SUVs, such as the Mercedes M class and Lexus RX.