Honda Civic Coupe
Model Overview
New Honda Civic Coupe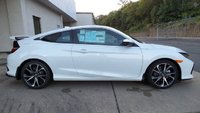 Used Honda Civic Coupe
Honda Civic Coupe Questions
Flywheel And Clutch
I ordered the wrong flywheel and clutch model it belongs to a honda civic LX (4d) and mines is a civic ex (coupe) are the parts compatible if I were to change them ???
2000 Civic Ex Coupe Won't Crank.?
I have a 2000 Civic ex coupe that won't crank at all, you can hear clicking noises coming from the right side. Yet I've changed both battery and starter?
04 Honda Civic Dx Manual Trans Trouble
So i have a 04 Honda Civic DX that wont go into any gear but 3rd and 4th. Ive tried to force it but no matter how hard i push or pull it just wont even try to go into gear... im stuck between weath...
2013
I have a 2013 Honda Civic and have the same air conditioner/air problem. I see this has been going on since 2008 at least and Honda hasn't done a damn thing about it. I will NEVER buy another Honda ...
2013 Honda Civic Coupe Will Not Turn Over, No Lights Come On When I Open Th...
I turn the key and nothing happens. No noise of the car trying to turn over , no lights..nothing. Any help is appreciated
Older Honda Civic Coupe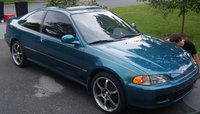 1996 Honda Civic Coupe reviews: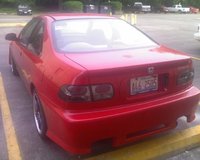 1995 Honda Civic Coupe reviews: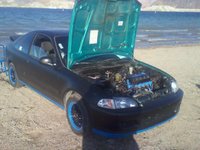 1994 Honda Civic Coupe reviews: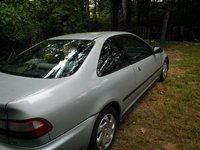 1993 Honda Civic Coupe reviews:





Honda Civic Coupe
Overview
The efficient, reliable, and economical Civic Coupe is popular for good reason. One other quality that is often mentioned when one speaks of Hondas is their high re-sale value. But there really isn't that much reason to sell one of these long-lasting buggies, unless maybe you're ready for a new color.
The first Civic Coupe was built in 1972 on the vanguard of the small Japanese car movement. It was a no-frills economy car in an era when most cars were still rather sizeable. Later in that decade, when the gas crisis hit, Civic owners could smile, thanks to the low fuel consumption of their chosen model.
Times have kept changing, and although the Civic Coupe remains very efficient, it is no longer a spartan affair. The list of standard equipment on even the base Civic Coupe trim is nothing to sneeze at, and several sophisticated options can be added.