Honda Civic Coupe
Model Overview
New Honda Civic Coupe
Used Honda Civic Coupe
Honda Civic Coupe Questions
Wont Start
Battery charged, cant get it to start, no noise when try to start..any ideas what to check
Anyone Have A/c Problems With Honda Civic?
We have two 2010 Honda Civics and have this problem with both of them! After the car sits for a while in the hot sun, the a/c won't work when you start the car. It does start working again after you d...
Engine Isnt Getting Enough Gass
My Honda civic doesnt feel like its getting enough gas at all, context= Car was going 40 tried to accelerate felt that the car wouldnt go so I pressed down more, engine went into overdrive and then...
Honda Civic Air Conditioner
air conditioner won't even start
I Have A Honda Civic 2002,I'm Having This Problem With My Car ,when The Car...
Older Honda Civic Coupe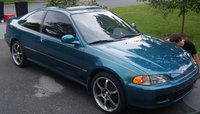 1996 Honda Civic Coupe reviews: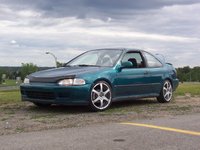 1995 Honda Civic Coupe reviews: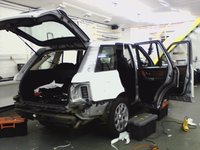 1994 Honda Civic Coupe reviews: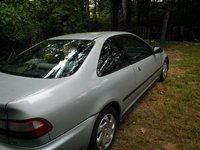 1993 Honda Civic Coupe reviews:
Honda Civic Coupe
Overview
The efficient, reliable, and economical Civic Coupe is popular for good reason. One other quality that is often mentioned when one speaks of Hondas is their high re-sale value. But there really isn't that much reason to sell one of these long-lasting buggies, unless maybe you're ready for a new color.
The first Civic Coupe was built in 1972 on the vanguard of the small Japanese car movement. It was a no-frills economy car in an era when most cars were still rather sizeable. Later in that decade, when the gas crisis hit, Civic owners could smile, thanks to the low fuel consumption of their chosen model.
Times have kept changing, and although the Civic Coupe remains very efficient, it is no longer a spartan affair. The list of standard equipment on even the base Civic Coupe trim is nothing to sneeze at, and several sophisticated options can be added.