Chevrolet Chevelle
Model Overview
Used Chevrolet Chevelle
Chevrolet Chevelle Questions
Did Chevy Produce A 1973 Chevelle SS With A 350 Motor Or Was They All 454's...
1967 Chevelle Ss 138 Vin Is On Cowl Tag Also To203ev7z1320 Stamped On En...
Value Of MINT 1969 Chevelle SS 396? Was Special Order, Original Owner Has P...
I have the chance to make an offer on 1969 Chevelle SS 396. Four speed with a bench seat and 375 HP. The original owner purchased in 1969 as special order from factory. Has all original paperwork. B...
Front Coil Springs On A 1971 Chevelle B/B
What was the factory original front coil springs on my '71 B/B Chevelle, are they regular constant rate springs or they heavy duty springs. Moog offers both for the big block models.
1970 Chevelle SS With Cowl Induction 454
I just received a 1970 Chevelle SS 454 Ls5 Cowl Induction with all matching numbers and a complete off the frame restoration from my Dad. I was wondering if there are any improvements I could make w...
Older Chevrolet Chevelle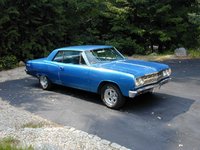 1965 Chevrolet Chevelle reviews: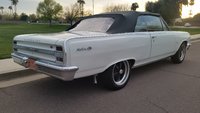 1964 Chevrolet Chevelle reviews:
Chevrolet Chevelle
Overview
The Chevelle was Chevrolet's mid-size car for over a decade. It came in many trims and with many engines. The most well-known of these is the SS 454, which was best known for the LS5 and LS6. This powerful engine achieved well over 400 horsepower and was available in limited numbers.
Many people forget that the Chevelle was available in trims that did not carry the "SS" in their names. Sedans and wagons were popular as well. They were large (as most cars of the era were) and seated adults comfortably.
The SS trims were impressive in how much power their engines achieved under the hood of a front-heavy car. Wheelbases remained large in true '70s style, which made turning an adventure.