Chevrolet Chevelle
Model Overview
Used Chevrolet Chevelle
Chevrolet Chevelle Questions
How Many 1966 Chevelle Supersports Came With Blck Vinal Tops ?
What Size Rearends Came In 67 Chevelles
what size rearends came in 1967 chevelle malibu
Can Anyone Tell Me How Many Heavy Chevy Equipped Cars Came With A Big Block...
I have a friend who told me he found a chevelle that was a 1 owner car . He said that it was in a carport on a old country rd. and he stopped to see if it could be bought. He said the old man let him ...
Payment
i am retired, on social security, have no bills except utilities, can i get approved for a car?
I Have A Complete 454 Out Of A 1972 Ss( Block, Crank, Heads, Intake, Carbur...
Block is standard bore, engine is apart. Block pressured tested good
Older Chevrolet Chevelle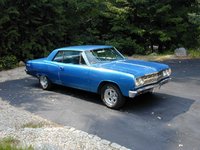 1965 Chevrolet Chevelle reviews: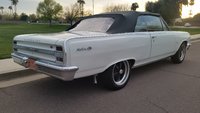 1964 Chevrolet Chevelle reviews:





Chevrolet Chevelle
Overview
The Chevelle was Chevrolet's mid-size car for over a decade. It came in many trims and with many engines. The most well-known of these is the SS 454, which was best known for the LS5 and LS6. This powerful engine achieved well over 400 horsepower and was available in limited numbers.
Many people forget that the Chevelle was available in trims that did not carry the "SS" in their names. Sedans and wagons were popular as well. They were large (as most cars of the era were) and seated adults comfortably.
The SS trims were impressive in how much power their engines achieved under the hood of a front-heavy car. Wheelbases remained large in true '70s style, which made turning an adventure.