Chevrolet Chevelle
Model Overview
Used Chevrolet Chevelle
Chevrolet Chevelle Questions
How Much Is A 67 Chevelle SS 396 Worth.
I'm trying to help a family member sell a 67 Chevelle SS 396. The interior needs replaced, the body is decent. Needs sanded, primed and painted. Frame is great, NO engine or transmission. Looking ...
Whats The Hp Ratings For A 396 High Output Engine?
No Start
My 65 Chevelle 283 will not start. When I turn the key, the gauges twitch but no start. The starter does not click, nothing. What can I check?
I Have A Complete 454 Out Of A 1972 SS( Block, Crank, Heads, Intake, Carbur...
Block is standard bore, engine is apart. Block pressured tested good
Did A 1972 Chevelle Ss Come With Bench Seats Ans A Collium Shifter?
Older Chevrolet Chevelle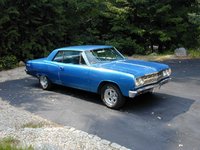 1965 Chevrolet Chevelle reviews: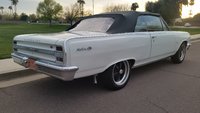 1964 Chevrolet Chevelle reviews:
Chevrolet Chevelle
Overview
The Chevelle was Chevrolet's mid-size car for over a decade. It came in many trims and with many engines. The most well-known of these is the SS 454, which was best known for the LS5 and LS6. This powerful engine achieved well over 400 horsepower and was available in limited numbers.
Many people forget that the Chevelle was available in trims that did not carry the "SS" in their names. Sedans and wagons were popular as well. They were large (as most cars of the era were) and seated adults comfortably.
The SS trims were impressive in how much power their engines achieved under the hood of a front-heavy car. Wheelbases remained large in true '70s style, which made turning an adventure.