New Audi Q5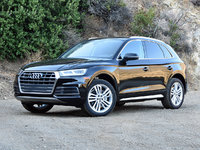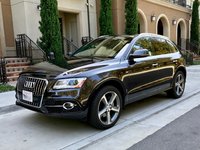 Used Audi Q5
Audi Q5 Questions
No Connection At All When I Turn On Air Con In Audi Q5 2009
I have an Audi Q5 2009. There is no power whatsoever from the air con unit. No lights, no air, no heater, and no display. Any idea what this could be? Many thanks guys....
Car Doesnt Start | Epc Light
I have a 2014 Audi 2.0 Q5 with 47k miles, which starts fine most of the time. But about 25% of the time when I start the car, the engine starts and as the RPM gauge goes up, it just goes right back ...
2011 Audi Q5 Push Start Button Grinding
When I push the start button on the console (not using key), sometimes the car makes a grinding noise and will not start. I have to push the start button again to stop the noise. I can then push i...
Had An Offer On My Car And Have Heard Nothing More, What's Going On?
Had an offer for my car but have heard nothing more. The telephone number was wrong in my profile and I just changed it. I would like to contact the buyer or have him contact me. Thanks, Miguel Terc
Does Audi Q5 Still Have The Engine Oil Consumption Issue?
I'm looking into purchasing Audi Q5, but have second thoughts after reading about engine excessive oil use. I'm interested in models build in 2013 and up.