New Audi Q5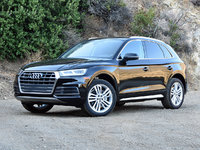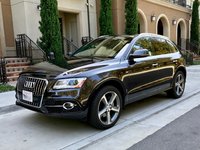 Used Audi Q5
Audi Q5 Questions
Help With Shipping
I bought a car and need some help with a shipping company.
2013 Audi Q5 Aircon Blowing Hot Air Only
HI, My 2013 Audi Q5 started blowing out hot air. Any ideas on what the problem could be?
Does Audi Q5 Premium Plus Have A Navigation System
Does an audi q5 premium plus come with a navigation system
Audi Q5 2012 Hvac Fan Not Working
Does a failing fan for the AC have anything to do with an easy fix like a fuse?
Water Going Into My Battery
Every time it rains water gets into the battery of My Q5 Audi Quattro 3.2 What Is Causing This To Keep happening BMW Said The Back of The Hatchback is soak and wet they said it Could Be the Sunroof ...