New Acura MDX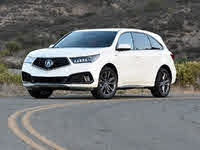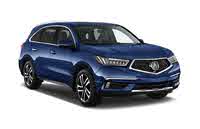 Used Acura MDX
Acura MDX Questions
2014 MDX Has Lights, Battery Is Up At 12 Volts But Car Will Not Start. The...
2014 MDX has lights, battery is at 12 volts but car will not start. There is a green key symbol showing on the dash. Key fob has new battery. The break pedal seems to be in the down and set positio...
Passenger Side Roof Leak
I have a 2006 Acura MDX and few months ago I started noticing that everytime it rains, the passenger floor will get wet. Then one time we were driving and it started to rain, I saw that the water ...
2007 Acura MDX Navigation
Just purchased this used in California after it had lived in Hawaii for the past 7 years. When the Navi system tries to kick in I get a "database out of range" message and then instructions for wai...
Transmission
is there anything I can do to a transmission to help it change gear.
Are 2005 Acura MDX Parts Compatible With 2001 Acura MDX
I have a 2001 Acura MDX that needs some hard to find parts. I've found a 2005 Acura MDX to be sold for parts...but are they compatible?
Acura MDX
Overview
Acura first released its MDX in 2001 into a market full of luxury SUV's. The MDX sits on the same platform as the Honda Odyssey, and shares much in common with the Honda Pilot.
Competing with the BMW X5 and Mercedes M-class, the MDX has many fine appointments that are expected of a luxury vehicle. Leather seats and wood trim create a plush interior, complete with a dashboard full of cutting-edge electronics.
Drivers of these vehicles have loved the agility, acceleration, and all-weather capability of these vehicles, while complaining about a lack of cargo space and questionably comfortable seats.