Toyota MR2 Spyder
Model Overview
Used Toyota MR2 Spyder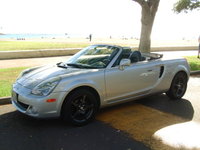 Used 2003 Toyota MR2 Spyder For Sale
| | |
| --- | --- |
| | 2 GOOD Deals |
Toyota MR2 Spyder Questions
Are Hard Tops Available?
Does anyone know where to obtain a hard top for this model?
Air Bag Light Not Fitted
Air bag fitted to steering wheel but no warning light comes on, left hand drive,looked in panel cannot find symbol ,year 2002 spider soft top as air bag passenges side
SMT Issue
I have a 2002 Spyder. I started having an issue where it won't start every time. It takes 2 or 3 tries. It doesn't make a noise when trying to start. (It's the same sound as if you do not have your ...
How Reliable Is The SMT
thinking of buying a 2005 MR2S. Never have heard or had experiance with a SMT. How reliable are they?
I Have A 2002 MR2 Spyder With SMT Transmission. Looking For An SMT Expert F...
I have a 2002 MR2 Spyder with SMT transmission. I need some advice and/or information to rectify the problems I am having with it. The car itself is beautiful, clean, and in great shape. The car has ...
Older Toyota MR2 Spyder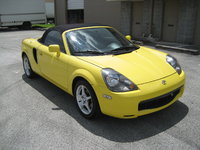 2001 Toyota MR2 Spyder reviews: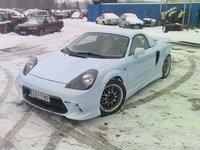 2000 Toyota MR2 Spyder reviews:
Toyota MR2 Spyder
Overview
The Toyota MR2 Spyder was introduced in 2000 as an incarnation of the MR2, which was discontinued in 1995. The Spyder had striking looks and with its lightweight body, mid-mounted engine, and rear-wheel drive, the Spyder was a favorite among those who love to drive.
The MR2 Spyder resembles the Porche Boxster that was released a few years earlier. Though named the MR-S in Japan, Toyota thought that in America drivers would not buy a car named "Mrs.," so they changed the S to the "Spyder" designation.
The MR2 Spyder is popular for racing, with most racers swapping out the engine for a more powerful version. There are also turbo-charged Spyders on the racing circuit.
The MR2, along with the Celica, was discontinued in 2005 due to slow sales and increased competition.