Used Saab 9-3
Saab 9-3 Questions
I Have A Saab 93 Convertble And The Roof Has Stuck In The Open Position. Ho...
Saab 9.3 2.2 Tid Vector Sport Year 2004.The Driver Side Window Will Roll Do...
Only driver side window(LHD) can not be opened on key function as the sun roof and other windows do.Ofcourse can not be closed also as other windows sun roof and rear door mirrors.Otherwise everuthi...
Add Hydrolic Fluid To Convertible Top
The convertible top on my 2005 9-3 Aero needs manual assistance to operate. I feel it needs a refill of hydralic fuid. Can anyone help in how this is done?
Saab Key Lost And Need A Key With Chip
I lost my key in tbe mall and I need to know will i have to get my saab towed to the shop or can i take my vin number and have a new key programed to work for my car.
How Do I Take My Vehicle Off The Site
I was advertising the car but I wanted to take it off line now
Older Saab 9-3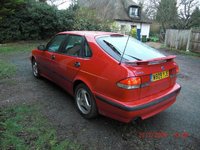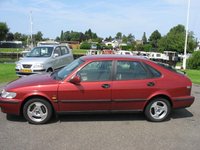 Saab 9-3
Overview
The Saab 9-3 is the direct descendant of the legendary Saab 900. Their changing of the guard occurred in 1998, as the 9-3 debuted as a 1999.
The major differences in the 9-3 were behind the scenes, rather than on the surface; much in the way of technical improvement marked this new model. But the big departure cane in 2003, when the 9-3 became a four-door sedan, a notable change from the typical Saab hatchback. It has also been available as a convertible since 2004.
The Swedish carmaker's 5-passenger sport sedan has as its main competitors these other European-branded cars: the Audi A-4, the BMW 3 Series, and the Volvo S Series. Each is considered a sporty luxury sedan, with slightly varying emphasis on handling, safety, performance, and plushness.
Every Saab 9-3 features a turbocharged engine, whether it's 4- or 6-cylinder. The original theme of the manufacturer lives on, with the driver's "cockpit" reminiscent of that of a jet aircraft. As always in Saab tradition, the ignition is located not to the right of the steering wheel, but down at the base of the center console.