Used Saab 9-3
Saab 9-3 Questions
Saab Won't Stay Running Or Won't Stay Started While Running
Hi my name is jelani galloway and I live in toledo Ohio. I have a 2003 Saab 9-3 2.0 turbo. I have has the vehicle for about 3 months and have recently put a lot of money into it making sure it runs p...
2004 Saab Uses Oil. No Leaks Found.
Battery Light In Dash Board Not Working
My car is losing charge in battery so I tested the voltage output of the alternator (batterys new from store) and found out that the alternator is not good however i just realized the battery light...
When Key Inserted Says Steering Wheel Locked.Key Will Not Turn.
2003 Saab 9-3 Mass Air Flow Sensor Wires Touched And Now Car Won't Start
Hey I have a 2003 Saab 9-3 Turbo, my Mass air flow sensor wires touched one another now my car won't start??? Checked fuses they are all good?
Older Saab 9-3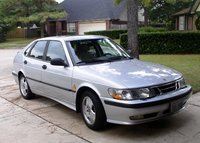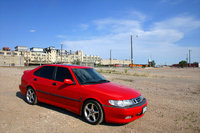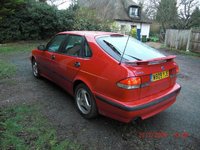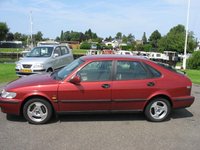 Saab 9-3
Overview
The Saab 9-3 is the direct descendant of the legendary Saab 900. Their changing of the guard occurred in 1998, as the 9-3 debuted as a 1999.
The major differences in the 9-3 were behind the scenes, rather than on the surface; much in the way of technical improvement marked this new model. But the big departure cane in 2003, when the 9-3 became a four-door sedan, a notable change from the typical Saab hatchback. It has also been available as a convertible since 2004.
The Swedish carmaker's 5-passenger sport sedan has as its main competitors these other European-branded cars: the Audi A-4, the BMW 3 Series, and the Volvo S Series. Each is considered a sporty luxury sedan, with slightly varying emphasis on handling, safety, performance, and plushness.
Every Saab 9-3 features a turbocharged engine, whether it's 4- or 6-cylinder. The original theme of the manufacturer lives on, with the driver's "cockpit" reminiscent of that of a jet aircraft. As always in Saab tradition, the ignition is located not to the right of the steering wheel, but down at the base of the center console.
Find great deals from top-rated dealersTM
Search