New Kia Soul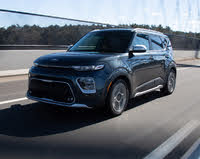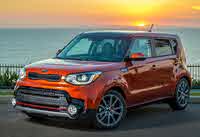 Used Kia Soul
Kia Soul Questions
Kia Soul Battery Light
What can cause a Kia Soul battery light to blink on and off only when it is raining?
2013 Kia Soul How Many Miles Will The Car Last For
How many miles will I get out of this vehicle. Before it starts having problems I bought the car brand new and the vechile has been well maintained
The Light On The Dash Board Of My Kia Soul Went Out Several Times When Pu...
The light on the dash board of my KIA Soul go out when in reverse, also the lights automatically turned on and run my battery down several times.
Kia Soul Don't Start
I've changed the battery starter computer did all the plugs I've practically done it all on my 2011 Kia soul it sounds like it wants to crank but doesn't but backfires why is it n what's thebprobl...
Find great deals from top-rated dealersTM
Search