New Kia Soul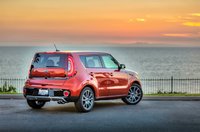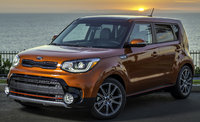 Used Kia Soul
Kia Soul Questions
2012 Kia Soul ! Won't Start
Sometimes my car won't start and if it does start after a long hesitation, I notice the RPMs do not move. When I drive, I have no power when I accelerate. If I turn off the engine and restart it...
2015 Kia Soul Plus: Key Will Not Crank Car, It Has Happened On Several Occa...
Are Spare Tire And Jack Provided In A Kia Soul When You Purchase One?
I bought a 2013 Kia Soul at Gossett Kia in Memphis Tenn.and asked why the car does not have a spare or jack.They told me that Kia Motors stop providing spare tires and jacks to their cars in 2008 an...
Car Won't Start, Why.?
i have a 2010 Kia Soul. I've been to the dealership 3 times and and they still can't find the problem. This morning we are taking it in again. Problem? Every now and then I get in the car put key ...
Clear Flud Leaking Underneath
Just noticed clear fluid leaking underneath front right 2015 Kia Soul. Anyone have any ideas what this could be?! Thank you