New Kia Forte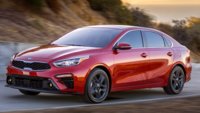 The 2019 Kia Forte has been announced, but it is not yet available for purchase.
CarGuru's preview of the 2019 Kia Forte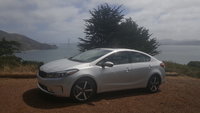 Used Kia Forte
Kia Forte Questions
Side Mirror Motor Keeps Running
The side mirror motor won't stop running, how do I stop it from running?
Tire Compressor
this is the first time I have tried using the tire compressor. The compressor needle is not moving. How long does it take or is it a bad compressor
My Car Is Kia Cerato 2011 , Car Turn Off While Driving Without Check Light
my car Kia cerato 2011 , car turn off while driving without check light , exactly when down speed in traffic light . my battery new , I have changed new electric fuel pump with new fuel filter, also...
I Have A Pic In Phone Of Auto I Want To List. How Do I Insert In Ad?
I am trying to post for sale and have a pic of vehicle in my phone . How do i get it to ad so that it will post, or can ad be posted before pic is added?
Kia Cerato 2012
automatic changes to 3 stall on gear 4