New Kia Forte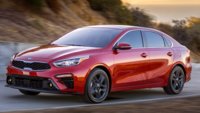 The 2019 Kia Forte has been announced, but it is not yet available for purchase.
CarGuru's preview of the 2019 Kia Forte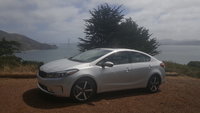 Used Kia Forte
Kia Forte Questions
Radio Nor Any Audio Works In 2011 Kia Forte
My car radio stop working
Bluetooth Not Responding In 2010 Kia Forte?
My Bluetooth isn't working in my car. It's not the phone, when i press anything, pair, Bluetooth, the display reads "listening" but there is no 'beep' that would usually occur. And it doesn't respon...
Has Anyone Had A Problem With Sudden Or Involuntary Acceleration On The Kia...
We are currently in contact with a representative from the Kia corporate offices and they say they have had no recalls or prior reports of sudden acceleration on any of their vehicles. From the post...
What Is Going On?
I have replaced the blinker as is started blinking rapidly. I replaced it 4 times within a month before looking for further answers. After replacing the bulb, it will work for about a week. If I t...
Willl 2017 Hyundia Elantra Tpms Sensors Work On A 2017 Kia Forte
have 2017 hyunda elamta wheels