New Kia Forte

The 2020 Kia Forte has been announced, but it is not yet available for purchase.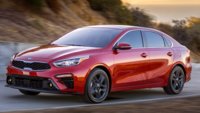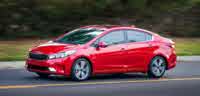 Used Kia Forte
Kia Forte Questions
Headlights Aren't Working!
Both headlights all of sudden aren't working! High beams and parking lights work fine. Im confused on the fuse abbreviations. Which fuse am I supposed to check?
2011 Kia Forte
I have a 2011 kia that has been in one accidnet from the previous owner. I got it and have replaced the battery but it won't start. It was running well for 3 months. It makes a clicking sound like...
2011 Kia Forte Engine Tap/knock
2011 Kia Forte SX has knock/tap. Codes variable valve timing (vvt) oil control valve and Camshaft Sensor. Changed VVT. Still knocking.
Front Turn Signals Not Working
Neither one of my turn signals work in the front. I have replaced bulbs and they still don't work. When I pull the lever I can here it ticking really fast, but the bulbs don't actually flash. Could ...
Bluethooth Not Working
I have a 2010 Kia forte and the car says I'm connected to my phone and my phone also says the same. But when I try to play music it only comes out my phone and not threw the car . Is their somethi...