GMC Savana Cargo
Model Overview
New GMC Savana Cargo

The 2020 GMC Savana Cargo has been announced, but it is not yet available for purchase.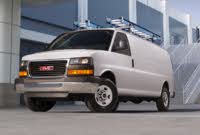 Used GMC Savana Cargo
GMC Savana Cargo Questions
Turn Signals
When I have my headlights on and turn on either left or right turn signal , both turn lights in the front blink at the same time , but my rear turn lights work normally.... And my turn signals have...
AC Wire Plugs
where does the reddish second plug go
I Have A 2007 GMC Savana 3500. I Am Searching For A Ring And Pinion As Well...
Won't Start
1999 GMC Savana van 2500 left the key on for 30 minutes without starting it now it won't start. What did I burn out?
What Would Cause This Van To Run Fine In Town But Lose Power And Slow Down ...
what could cause this van to lose power at times?
Older GMC Savana Cargo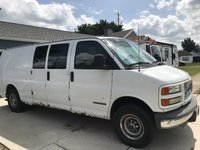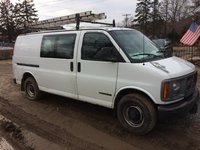 2001 GMC Savana Cargo reviews: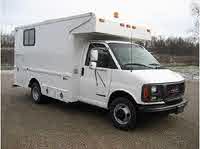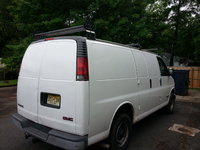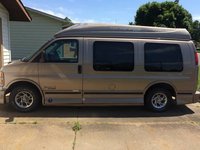 1998 GMC Savana Cargo reviews: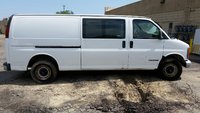 GMC Savana Cargo
Overview
If the Savana can carry the A-Team, the Cargo lives up to its name and holds all their equipment. This full-sized van has over 300 cubic feet of max cargo space. Since its inception in 1996, consumers have witnessed 2 generations of the Savana Cargo: pre and post 2003.
The 2003 remodelling featured exterior alterations, new engines, and the addition of all-wheel drive. Because of the significant cargo space, the Savana Cargo has 2 doors and only has room for 3. Overall, the Savana Cargo presents a solid option for drivers with a lot of baggage who want their van to look more modern than the Mystery Mobile.
Find great deals from top-rated dealersTM
Search