Chrysler Sebring
Model Overview
Used Chrysler Sebring
Chrysler Sebring Questions
Turn Signals And Hazards
My turn signals and hazards on my 02 chrysler Sebring don't work most the time, fuses are fine and replaced switch, later noticed that they tend to work in the middle of the day after having sat in...
AC Issue
My 99 JXI Convertible with 170,000 miles (yes..I still love this car!) is having AC/Heater issues. The first 3 speeds quit working...only high. I see others have said this is resister block and blowe...
Bodycontrolmodule
Dash lights sometime will not go on when car started but will a few blocks later . Radio turn signals and horn will sometimes not operate and will work later. They will work with key in accessory po...
The Top Don't Open
The top don't open? I put new computer,I changed the oil and still not working.
Bad Wiring Or A Short? LIght's Dimming Until Car Completely Turns Off
I just had my motor replaced. I noticed the battery light was on. The lights dimmed until it finally just died. Had battery tested and recharged, installed a new altenator, and that light is still o...
Older Chrysler Sebring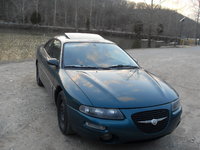 1997 Chrysler Sebring reviews: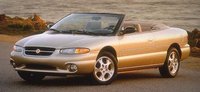 1996 Chrysler Sebring reviews: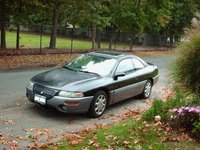 1995 Chrysler Sebring reviews:
Chrysler Sebring
Overview
The first Sebring was introduced in 1995 as a replacement for the discontinued Lebaron model in Chrysler's midsize slot. The initial 1995 model was a coupe, and a convertible version followed in 1996. In 2001, Chrysler also applied the Sebring name to a new midsize sedan, filling the void left by the Cirrus.
The new sedan was built upon the same JR platform as the Cirrus, while the coupe's foundation was shared with the Mitsubishi Eclipse. The coupe vanished after the 2005 model year, and the convertible will not be available in 2007.
Significant changes this decade include a mid-generation styling refresh in 2004 and a complete redesign in 2007. The new Sebring shares the Mitsubishi GS platform, but its primary basis is the Airflite concept car. Many of the new styling details are similar to that of the Crossfire sport coupe.
The Sebring became the first Chrysler model to feature the Harman Kardon audio and navigation combination system. Refered to as MyGIG, this comprehensive package includes real time Sirius-generated traffic reports, a 20GB hard drive, and a USB upload.