Chrysler Sebring
Model Overview
Used Chrysler Sebring
Chrysler Sebring Questions
Cigarette Lighter Quite Working In 2000 Seabring
I found the fuse panel, however there isn't one designated for that purpose. Can someone tell me witch fuse it is? Thanks
Car Serging
I have a 2002 Chrysler Sebring that keeps on serging. I have no engine light on and I have no idea what's happening. I replaced my intake manifold gaskets still nothing. It also serges when pushin...
How To Check Air Filter Chrysler Sebring 2.7
Show me how to remove the air filter on a 2004 Chrysler Sebring 2.7 engine
Where Is The Oil Sending Unit Located At
Fuel Pump Location
is it in the gas tank?
Older Chrysler Sebring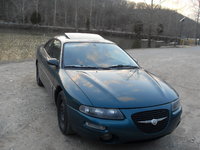 1997 Chrysler Sebring reviews: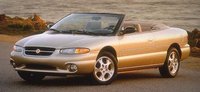 1996 Chrysler Sebring reviews: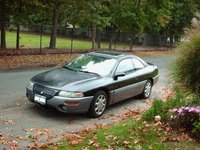 1995 Chrysler Sebring reviews:
Chrysler Sebring
Overview
The first Sebring was introduced in 1995 as a replacement for the discontinued Lebaron model in Chrysler's midsize slot. The initial 1995 model was a coupe, and a convertible version followed in 1996. In 2001, Chrysler also applied the Sebring name to a new midsize sedan, filling the void left by the Cirrus.
The new sedan was built upon the same JR platform as the Cirrus, while the coupe's foundation was shared with the Mitsubishi Eclipse. The coupe vanished after the 2005 model year, and the convertible will not be available in 2007.
Significant changes this decade include a mid-generation styling refresh in 2004 and a complete redesign in 2007. The new Sebring shares the Mitsubishi GS platform, but its primary basis is the Airflite concept car. Many of the new styling details are similar to that of the Crossfire sport coupe.
The Sebring became the first Chrysler model to feature the Harman Kardon audio and navigation combination system. Refered to as MyGIG, this comprehensive package includes real time Sirius-generated traffic reports, a 20GB hard drive, and a USB upload.