Chrysler Sebring
Model Overview
Used Chrysler Sebring
Chrysler Sebring Questions
Car Stopped
So I was on the freeway and my (used) Chrysler Sebring (2008) cut off I tried to start and it didn't turn so I waited 20 mins and it started I drove for 3 mins and it stopped again I waited 20 mo...
Car Wont Start
2010 chrysler sebring. All lights and radio works but the car wont start. It doesnt click or anything
2004 Sebring
Will parts from a 2006 Sebring interchange with parts on a 2004 Sebring? Ex: brakes, rotors, tie rods?
Sebring Stalling Out When A/C Was Turned On
I can start and drive my 2004 Chrysler Sebring just fine, but the second I turn my A/C on (warm air btw) it stalled out. Hasn't done that since but if tried only one more time.
Starting
My 2010 sebring will not start battery is as well as the starter and alternator it will go to the start position but will not turn over lights do not dim everything else seem good
Older Chrysler Sebring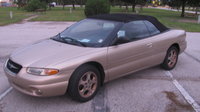 2000 Chrysler Sebring reviews: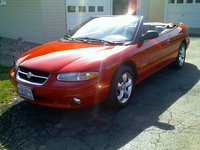 1999 Chrysler Sebring reviews: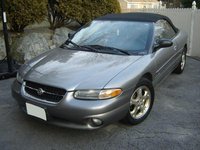 1998 Chrysler Sebring reviews: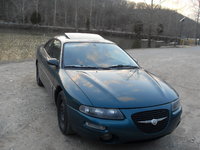 1997 Chrysler Sebring reviews: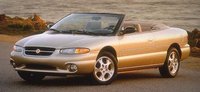 1996 Chrysler Sebring reviews: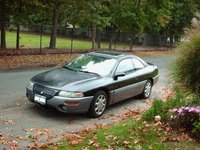 1995 Chrysler Sebring reviews:
Chrysler Sebring
Overview
The first Sebring was introduced in 1995 as a replacement for the discontinued Lebaron model in Chrysler's midsize slot. The initial 1995 model was a coupe, and a convertible version followed in 1996. In 2001, Chrysler also applied the Sebring name to a new midsize sedan, filling the void left by the Cirrus.
The new sedan was built upon the same JR platform as the Cirrus, while the coupe's foundation was shared with the Mitsubishi Eclipse. The coupe vanished after the 2005 model year, and the convertible will not be available in 2007.
Significant changes this decade include a mid-generation styling refresh in 2004 and a complete redesign in 2007. The new Sebring shares the Mitsubishi GS platform, but its primary basis is the Airflite concept car. Many of the new styling details are similar to that of the Crossfire sport coupe.
The Sebring became the first Chrysler model to feature the Harman Kardon audio and navigation combination system. Refered to as MyGIG, this comprehensive package includes real time Sirius-generated traffic reports, a 20GB hard drive, and a USB upload.
Find great deals from top-rated dealersTM
Search