Used BMW Z3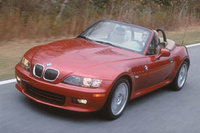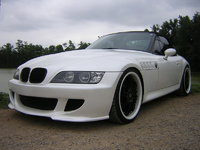 Used 2001 BMW Z3 For Sale
| | |
| --- | --- |
| | 3 GOOD Deals |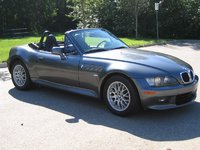 Used 2000 BMW Z3 For Sale
| | |
| --- | --- |
| | 6 GOOD Deals |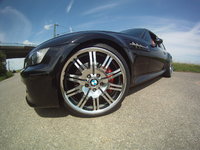 Used 1999 BMW Z3 For Sale
| | |
| --- | --- |
| | 1 GOOD Deal |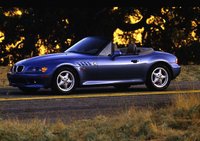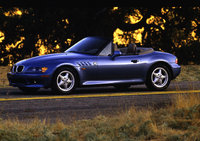 BMW Z3 Questions
Does Anyone Have A Hard Top For Sale For A 1997 2.8 Z3?
Is Anyone Selling A BMW Z3 Hardtop?
Could be any year or color
My Z3 Makes A Squeaky Noise When First Starts In The Morning
Bmw z3 makes a squeaky noise when first being g started in the morning
Does Any One Know What Color Is Hot On The Coil
coil has 6 pins and a round boot
Repair Or Sell My Z3 BMW
I am tying to decide if it is worth replacing all the struts of my Z3 BMW before selling. I have about 114000 miles and the condition of the car is good. Any advise would be appreciated.
Older BMW Z3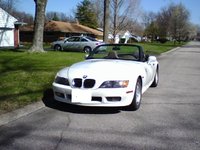 BMW Z3
Overview
The BMW Z3 roadster was produced between the 1996 and 2002 model years before being replaced by the Z4 roadster in 2004. The hugely popular car saw its entire, 15,000-vehicle production run sell out in 1996 by the time the car was introduced.
The 2.5 version was powered by a 184hp, 2.5-liter, 24 valve 6-cylinder engine, while the 3.0 featured a 225hp, 3.0-liter DOHC, 24 valve 6-cylinder engine. A high-performance M roadster had a 3.2-liter, 24-valve inline 6-cylinder that produced 315-horsepower.
Pierce Brosnan, starring as James Bond, drove the 1996 1.9 - which was produced between 1996 and 1998 - in the 1995 film Goldeneye