Used BMW Z3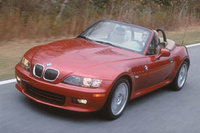 Used 2002 BMW Z3 For Sale
| | |
| --- | --- |
| | 2 GOOD Deals |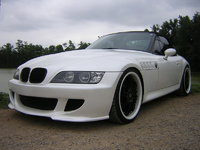 Used 2001 BMW Z3 For Sale
| | |
| --- | --- |
| | 6 GOOD Deals |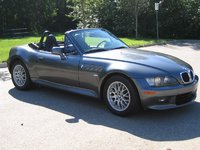 Used 2000 BMW Z3 For Sale
| | |
| --- | --- |
| | 8 GOOD Deals |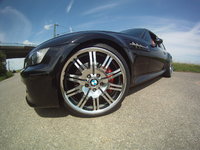 Used 1999 BMW Z3 For Sale
| | |
| --- | --- |
| | 1 GOOD Deal |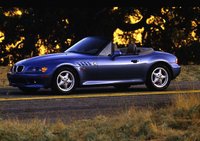 Used 1998 BMW Z3 For Sale
| | |
| --- | --- |
| | 3 GREAT Deals |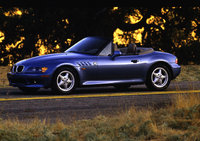 Used 1997 BMW Z3 For Sale
| | |
| --- | --- |
| | 6 GOOD Deals |
BMW Z3 Questions
Does Anyone Have A Hard Top For Sale For A 1997 2.8 Z3?
How To Replace The Passenger Seat Motor On A 98 Z3
Passenger seat no longer moves forward and backward. Can the motor be replaced without removing the seat?
Is 80,000 Miles A Lot Of Mileage For A 1999 BMW Z 3 Roadster?
Just wanted some feed back regarding a BMW Z3 Roadster. If 80,000 miles is a lot for this type of sports car??
Running Down The Road The Engine Just Stoopped What Would Cause This
Theft System On Radio And A Cord That's Detached Behind The Passenger Seat ...
What is the cord that's coming from behind the passenger seat? Looks like it's suppposed to attach under the seat I see no where to connect Also anti theft has asked for a code on radio when I ch...
Older BMW Z3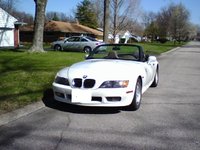 BMW Z3
Overview
The BMW Z3 roadster was produced between the 1996 and 2002 model years before being replaced by the Z4 roadster in 2004. The hugely popular car saw its entire, 15,000-vehicle production run sell out in 1996 by the time the car was introduced.
The 2.5 version was powered by a 184hp, 2.5-liter, 24 valve 6-cylinder engine, while the 3.0 featured a 225hp, 3.0-liter DOHC, 24 valve 6-cylinder engine. A high-performance M roadster had a 3.2-liter, 24-valve inline 6-cylinder that produced 315-horsepower.
Pierce Brosnan, starring as James Bond, drove the 1996 1.9 - which was produced between 1996 and 1998 - in the 1995 film Goldeneye