New BMW X3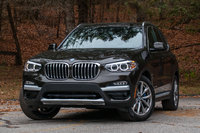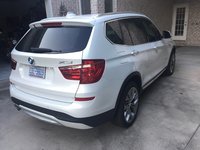 Used BMW X3
BMW X3 Questions
Mixture Preparation Bank 1&2
Hi guys I used a scan code and I got 2882 ,2883 code that says mixture preparation bank 1 & 2.anyone knows what possibly wrong and need to change please?
Check Engine Light Came On. What Could It Possible Be?
Check engine light came on. What could it possible be?
Why Is My Car Overheating?
I have a 2004 BMW x3 i just got the cooling system replaced about 2 months ago and the radiator replaced two days ago yet my car is still over heating. the temp gauge needle keeps fluctuating and it...
Bmw Will Replace My 2012 Engine
I bought this car bmw2012 x3 i28 2 and a half yes ago The block is no good Bmw is going to replace my engine at no cost is this a fair deal I still have a car payment for the next three years
Trading In
I have a 2013 BMX X3 which other than some scratches on corner of front bumper is in perfect condition. I am looking to trade it in. The question is, do I get scratches fixed or will I lose a lot mo...
BMW X3
Overview
BMW launched its X3 in 2004 as a compact, five-passenger SUV. The standard, 3.0i features 17-inch alloy wheels and a 3.0 liter engine (a smaller, 2.5i - with a 2.5 liter engine - is also available). Both the 3.0i and 2.5i come with a standard six-speed manual transmission, or an optional five-speed automatic transmission with overdrive.
The X3 was introduced as a cheaper, entry level version of BMW's popular X5 line. And while the price of an X3 is about $10,000 cheaper than its big brother, the vehicle offers more cargo space and almost as much passenger space as the X5.