New Audi A4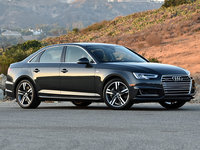 Used Audi A4
Audi A4 Questions
A4 Tdi
Hello ive recently fitted a 2.0tdi b7 engine with computer box and all wiring on my 1.9tdi b6 body and the 2.0 doesnt hv injectors. Is it possible that i take the 1.9tdi Top nd mount it on the 2.0...
02 Audi A4 1.8t Turns Over But Won't Start. Couple Days Ago Went Out To Sta...
2004 Audi A4 1.8t. I Am Trying To Drain The Block Of It's Coolant. I Cannot...
Why Is There A Distinct Lag From The Time I Push On The Gas To The Actual A...
Primarily from a stop and even sometimes at different speeds, the car does not respond quickly when I step on the gas. If I am making a turn into traffic I have to factor in this extra second or two ...
Audi A4 Wont Start
My 2004 Audi A4 1.8T engine wont start, the battery is fine I already checked that and i just got an oil change on it yesterday the right oil was put in and everything should be fine with that, but...
Older Audi A4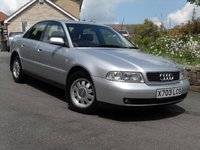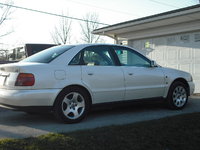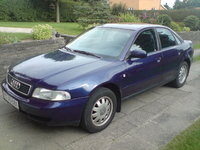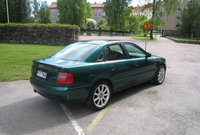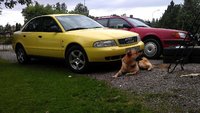 Audi A4
Overview
When the Audi 80 and 90, the "entry-level" Audi models in the U.S., were discontinued in 1995, they were restyled, retooled, and reborn as the Audi A4. Originally just a four-door family sedan with lots of creature comforts added on for free, this baby A6 was a bit shorter and wider than its predecessor 90, but still a great first car for budget-conscious Audi buyers (perhaps an oxymoron?) wanting to save a little money. In Europe the Audi A4 was voted the safest car and the best value-for-money vehicle ever.
The Audi A4 became very popular in the U.S., though not nearly as popular as its European counterpart, and Audi sought ways to reinvent it over the ensuing years by introducing the Avant wagon and later the sporty TT-inspired two-door Cabriolet convertible. Quattro AWD technology was available in all A4s and much loved by drivers, who said it turned the dreaded chore of driving in snow and ice into something pleasurable that some said they actually looked forward to. Coupled with Audi's always impeccably tuned suspension, shocks, and responsive steering, the A4 added a smooth, comfortable ride to its already elegant interior.
Some interesting firsts for the Audi A4 include the first pairing of a turbo engine with FSI direct fuel injection (which spit gas directly into the combustion chambers to improve fuel economy). A new CVT, or continuously variable transmission, was also introduced for the first time in a luxury sedan. Using an electric clutch, this automatic transmission was intended to deliver optimal RPM performance by anticipating gears. Owners seem to love it or hate it.
Although marketed as Audi's "budget" car, the A4 is not exactly cheap, and options such as a power sunroof and heated seats will cost you plenty. But for a lot less than the A6, you'll get comparable luxury, room for a family of four (kids rather than adults fit best in the cramped backseat), and lots of cargo space in the Avant wagon. With recent engine upgrades, the A4 now delivers enough power to make this sports sedan/wagon not only practical and utilitarian for everyday use, but a kick to take out for the occasional romp on back roads.