Price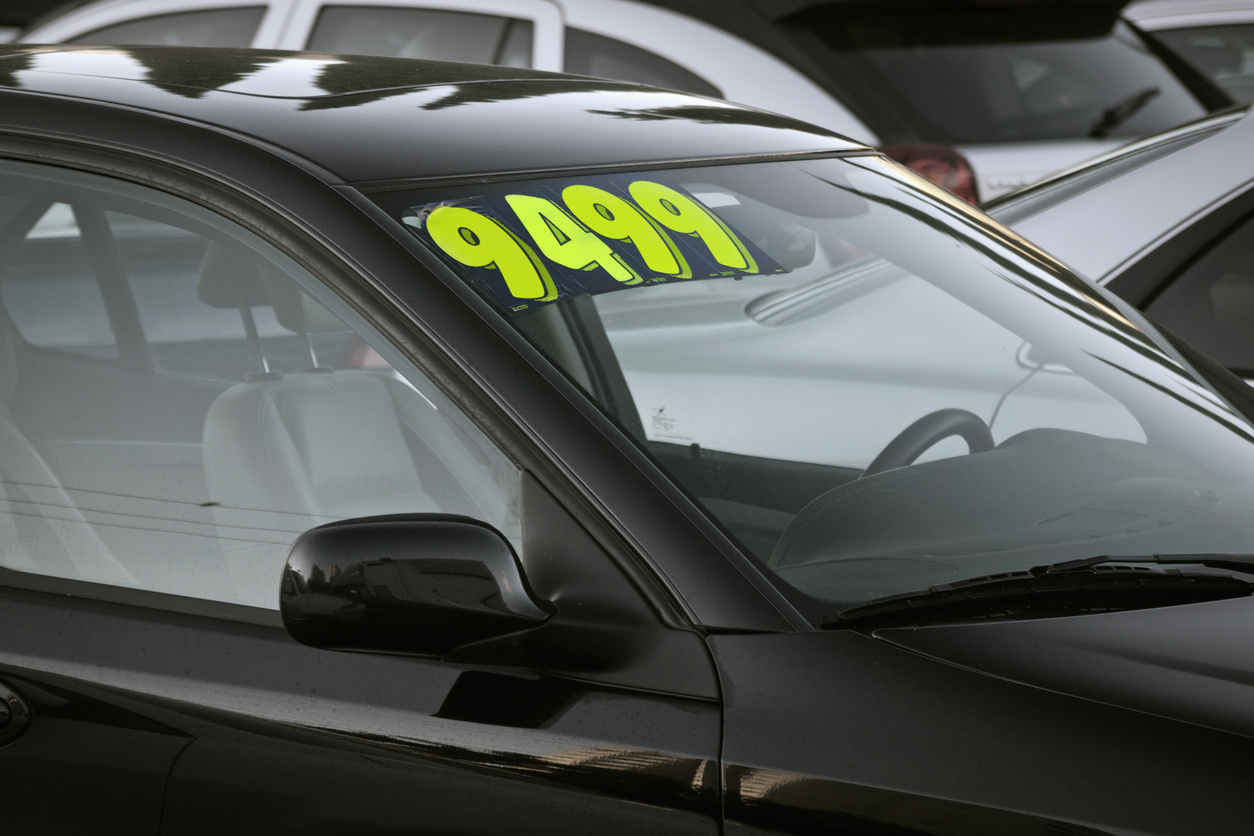 The research you did to find the right car, trim level, and options will also prove useful when you negotiate the price. Let the salesperson know immediately that you have done your homework, you know exactly what kind of car you want and in what kind of configuration, and you know the fair price for that vehicle.
However, you shouldn't disclose your fair price, or even make the first offer, but instead wait for the salesperson to open the negotiating. They might surprise you with an offer that's even lower than what you are prepared to pay. Even if they do start low, it's smart to make a counter-offer. And if they ask for more than what you know is fair, definitely make a counter-offer.
The counter should be significantly less than the original offer, maybe $1,000-$2,000 less, depending on the total price of the car (more expensive cars deserve a more aggressive counter). A sizeable difference gives you both plenty of room to negotiate. If they refuse to budge and you're not comfortable paying what they say is their best offer, be prepared to walk away and shop elsewhere. On the other hand, as important as it to be willing to walk away, you also shouldn't bail on your ideal car over a few hundred dollars.
Finally, make sure you are negotiating the car's price, and not the monthly payments. Negotiations on the out-the-door price, rather than monthly payments, limits the room the salesperson has to manipulate the numbers, and is the first step to ensuring you don't end up paying more than you want to in the long run.
Trade-In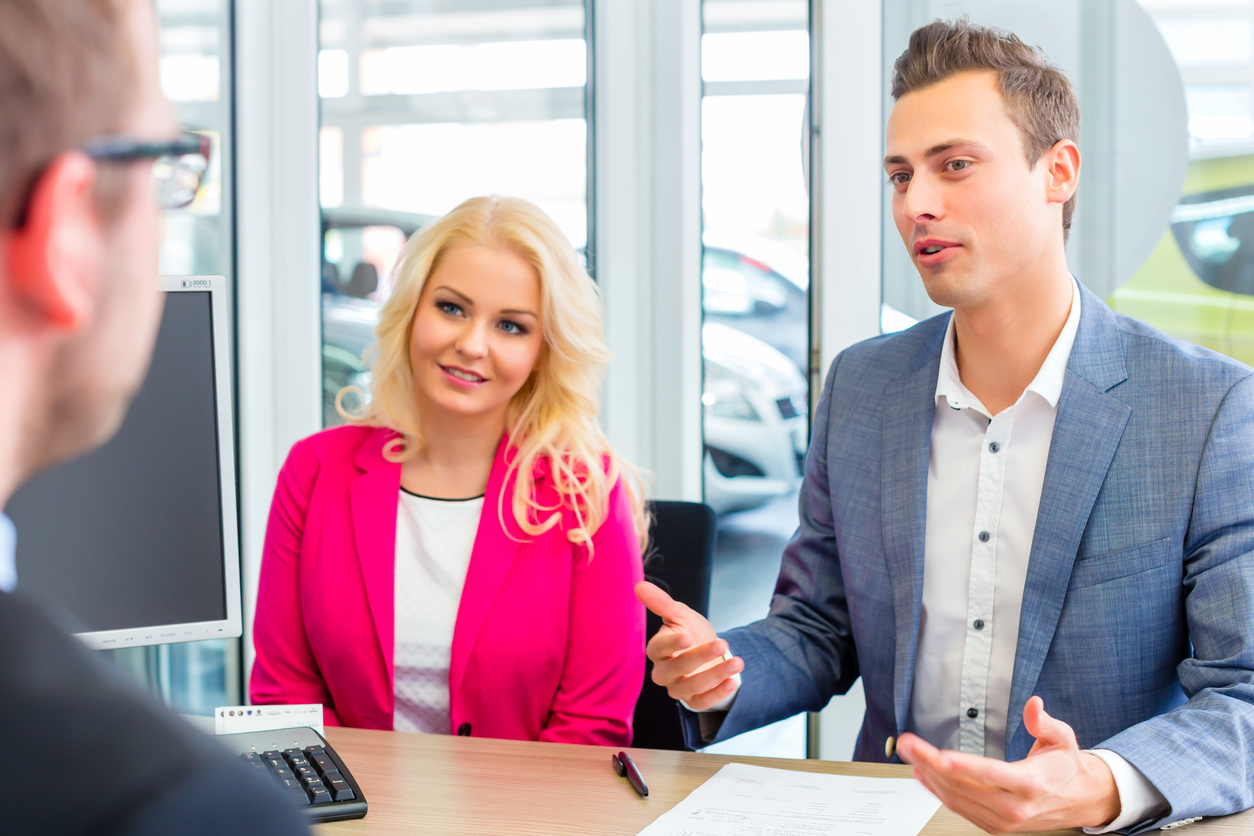 After you've settled on an acceptable price for the new vehicle, and only then, begin negotiations on your trade-in. Negotiating the new car price and the trade-in value at the same time gives the salesperson another opportunity to manipulate the prices in their favor. They may not take that route, but why give them the chance?
Just as it was important to research what kind of new vehicle you want and what price you want to pay for it, it's important to research the value of the vehicle you're trading in. And once again, CarGurus can help you with that, thanks to our Instant Market Value calculator. CarGurus analyzes more than six million used cars per month to generate the data used for the calculator.
To get the most out of your trade-in at the dealership, make sure it's clean inside and out (because appearance matters). If you know your old vehicle needs work, it's also wise to get your own estimates on those repairs, because the dealership will want to deduct the repair cost from the trade-in price, and its estimates are likely to trend high.
Selling your old vehicle privately, rather than trading it in, will also maximize your return. However, this isn't without its own set of costs. You'll have to advertise it and take the time to potentially meet with multiple interested buyers. But in the end, you'll end up getting more money from a private-party sale than you would at a dealership, where they have to figure in a profit margin when buying your old car. A middle-ground option is selling your old vehicle to a separate used-car dealership.
Financing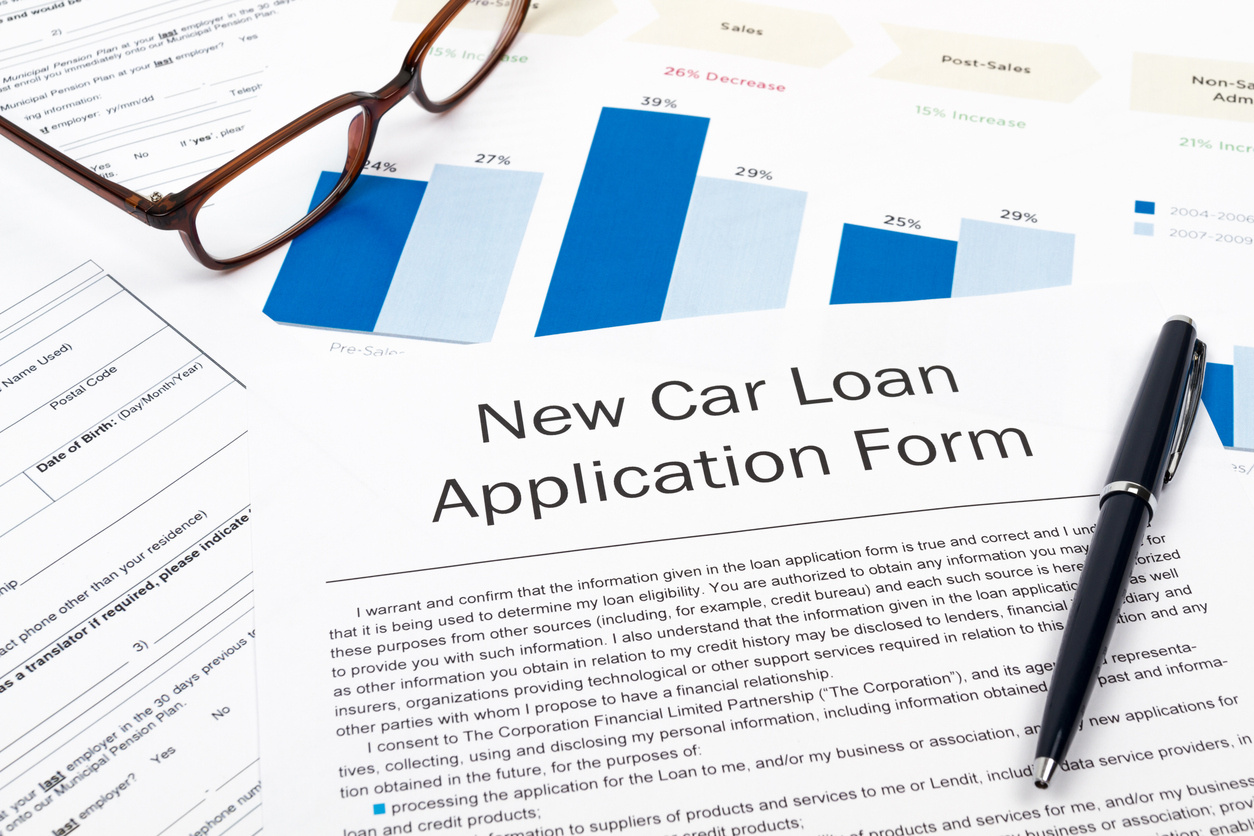 Unless you have a saved enough to pay cash for your new vehicle, you'll also want to do your homework when it comes to financing a new vehicle. To get the most leverage, shop around for a loan and get pre-approved for one before walking into the dealership.
When shopping for a loan, look for the best annual percent interest rate and pay attention to the length, or term, of the loan. Longer-term loans mean lower monthly payments, but you'll end up paying more over the entire course of the loan due to the interest, so it's best to keep the loan as short as you can afford.
Leasing is another option, but you need to figure out if it's the right course for you. If you want to drive a new car every few years but can afford only low monthly payments, leasing makes sense. But you also need to be sure the terms of the lease—which will include limits on mileage, wear and tear, and vehicle modifications—are amenable. You'll also want to be certain you'll be able to afford the lease for its duration since early termination fees can be expensive.
Fees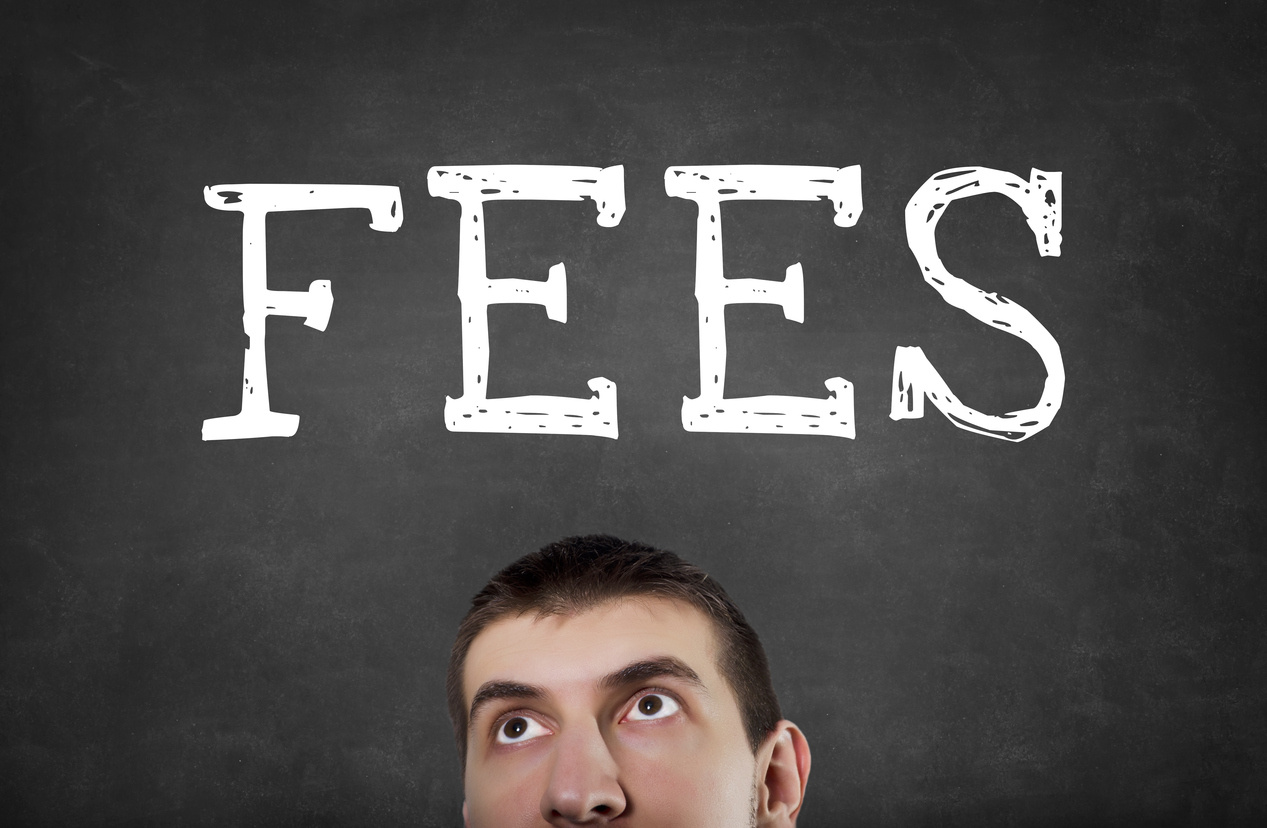 Before you finalize the deal on your new vehicle, you'll be presented with a list of fees. Some of these are unavoidable. Many are not.
The fees you will have to pay are sales tax (unless you live in Delaware, Montana, New Hampshire, Oregon, or certain Alaskan municipalities), a destination charge (the standard cost for shipping the vehicle, although be on the lookout for a secondary "delivery fee"), title and registration fee (the dealer just passes along what the state charges), and a documentation fee (it should cost between $150-300 to process the documents establishing your title and registration). If you are leasing, you will also need to pay the Guaranteed Auto Protection insurance.
The fees you can avoid are for add-ons like rustproofing, undercoating, pinstriping, paint sealant, and fabric protection. You can get any of these done at other shops, often for much lower rates than the dealer will offer, assuming you want them done at all. Same goes for VIN etching and security systems. Yes, they might be helpful, but the dealer may overcharge for them.
You may also be offered disability insurance (to cover your payments in case of a disabling accident or condition) or credit life insurance (to cover your payments in case of death). Again, purchasing either disability insurance or life insurance outside of a car dealership will likely be cheaper than buying it from a dealership.
Dealer-Installed Options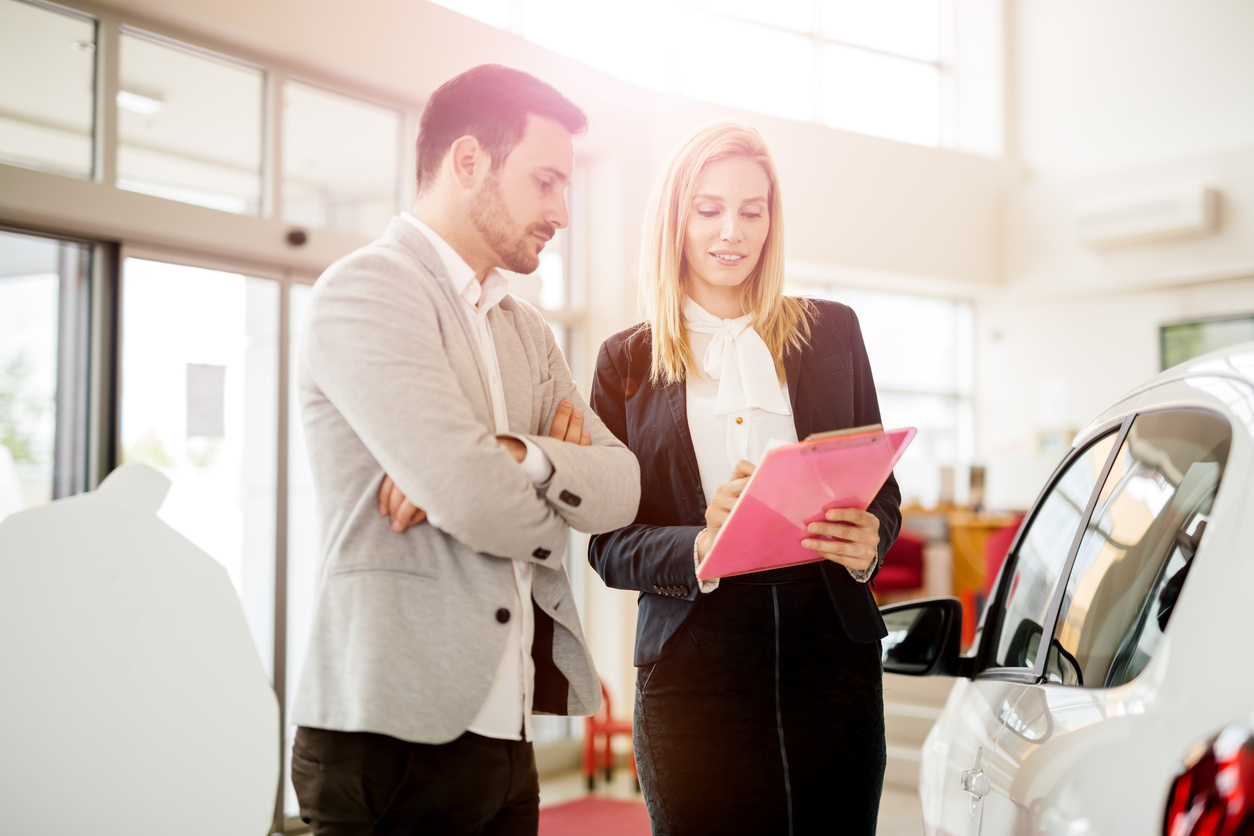 It's also helpful to understand the difference between dealer-installed options like pinstriping, window tinting, and wheel locks, and factory-installed or port-installed options.
Options installed at the factory or port are approved by the automaker and covered by the new-vehicle warranty. They will be listed on the window sticker, and their prices are controlled by the automaker, not the dealer.
That's not the case with dealer-installed options. They are not covered in the warranty, and their prices can vary wildly. Dealer-installed options are often not necessary and may be overpriced, which is a bad combination. If you really want those tinted windows or nitrogen in your tires, take your new car to a detailing shop and save a little money.
Warranty
In addition to the dealer-installed options, you will probably be offered an extended warranty or a service contract at the dealership. It probably won't be the salesperson who offers this, but the Finance and Insurance manager. This is the person who will determine your loan or lease terms after you've settled on a price with the salesperson. But make no mistake, the F&I manager is also trying to make a sale.
They will offer an extended warranty that covers your vehicle beyond the new-car warranty from the automaker. They may also offer a service contract that covers repairs not covered by the new-car warranty. These warranties can offer peace of mind, but they may not be worth the extra cost.
In 2013, the Consumer Reports National Research Center surveyed 12,000 people who owned cars built from 2006-2010 and had purchased extended warranties or service plans. Of those owners, 55 percent never used the extended plans. And on average, those who did use it still ended up paying more for the insurance than they would have paid out of pocket for the repairs.
Sure, the extended warranty may end up saving you in some random cases, but statistically speaking, it's not a smart bet to make.
Related Topics
5 Things to Do When Test-Driving a Used Car
10 Good Reasons to Buy a New Car
How to Negotiate a New Car's Price