Selling your car online is easy, and will typically earn you more money than you would receive if you traded your car in at a dealership. So, if you're hoping to make as much cash as possible from your old ride, a private sale is the right choice.
Gather Documents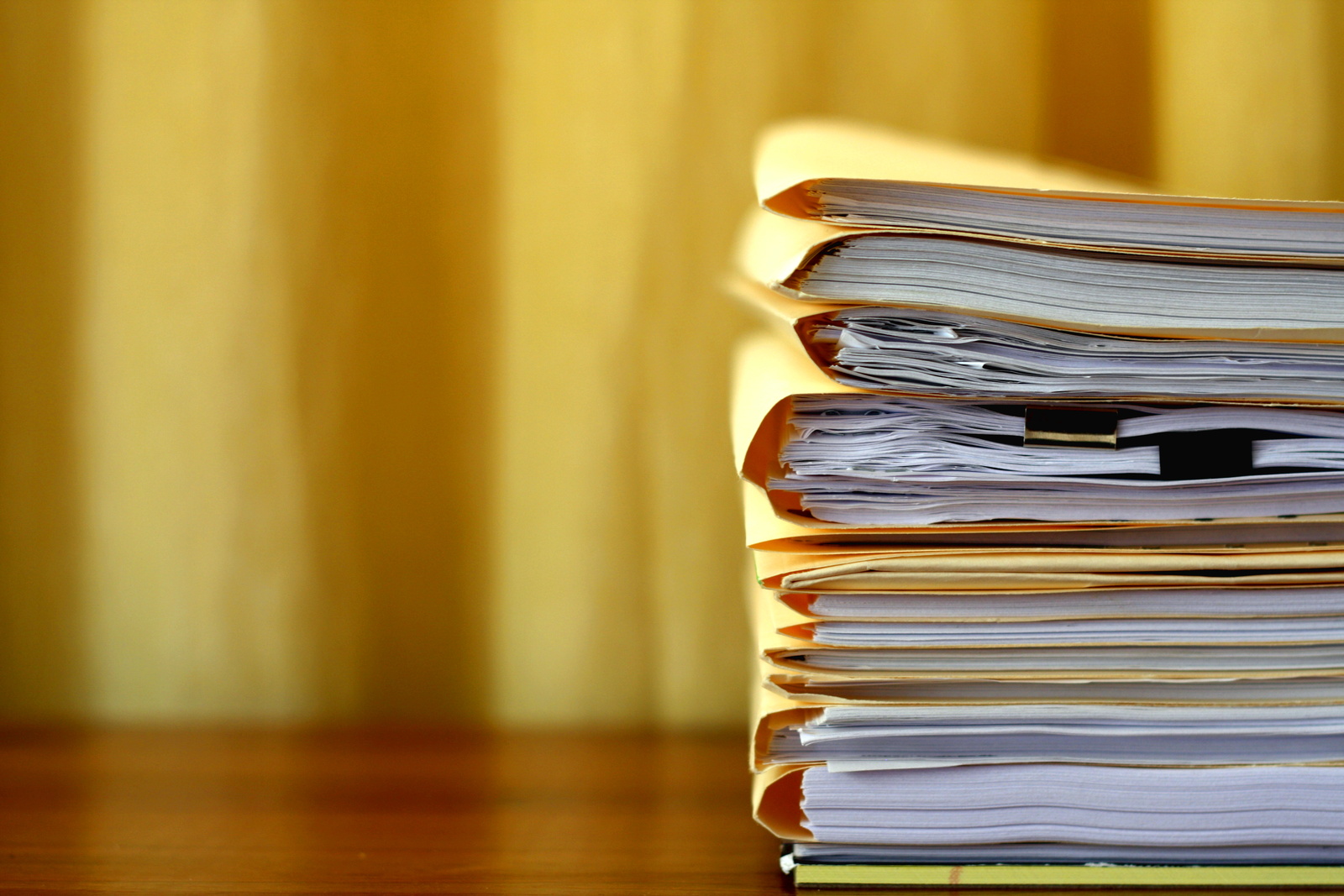 The first step toward selling your car privately is gathering all the necessary documentation. It's easy to think about this process last, but getting it out of the way early will help you sell your car more quickly and efficiently.
Every state will require you to transfer the vehicle's title to the new owner, and you can acquire a title transfer form (and pay the accompanying fee) at your state's Department of Motor Vehicles (DMV). Beyond a title transfer, however, there are a few extra forms you'll need, depending on where you're selling your car.
You can find each at the DMV:
Bill of Sale
This documents the car changing hands. It includes information about both buyer and seller, the date of purchase, and often the purchase price, VIN, and sometimes the mileage of the car being sold.

Release of Liability
This is a notice to your state's Department of Motor Vehicles stating that the car is no longer in your possession. This protects the seller from any violations the new owner may commit in the car, such as a parking ticket or collision.

Odometer Disclosure Statement
This is a recording of your car's mileage at the time of the sale. Basically, it's included to certify that the mileage listed on the car's odometer is accurate and no one has tampered with it.
If you still owe money on your car, you can still sell your car privately (and you may actually net more profit than if you trade it in or sell it to a dealership), but it will require a bit more work, starting with acquiring a lien release.
It's also a great idea to have your car's service records and either warranty documents or an "as-is" declaration, depending on who will be responsible for future repairs and maintenance.
Unless you've maintained an organized and detailed file for each car you've owned, collecting proper documentation for a car about to go on the market can be a tedious job. Still, it's best to collect the paperwork before you list your car online, lest you lose a potential buyer as you scramble to pull things together at the end. Although this may very well be the least enjoyable step, be sure to get it out of the way first, as it will make life much easier down the road!
Prepare Your Car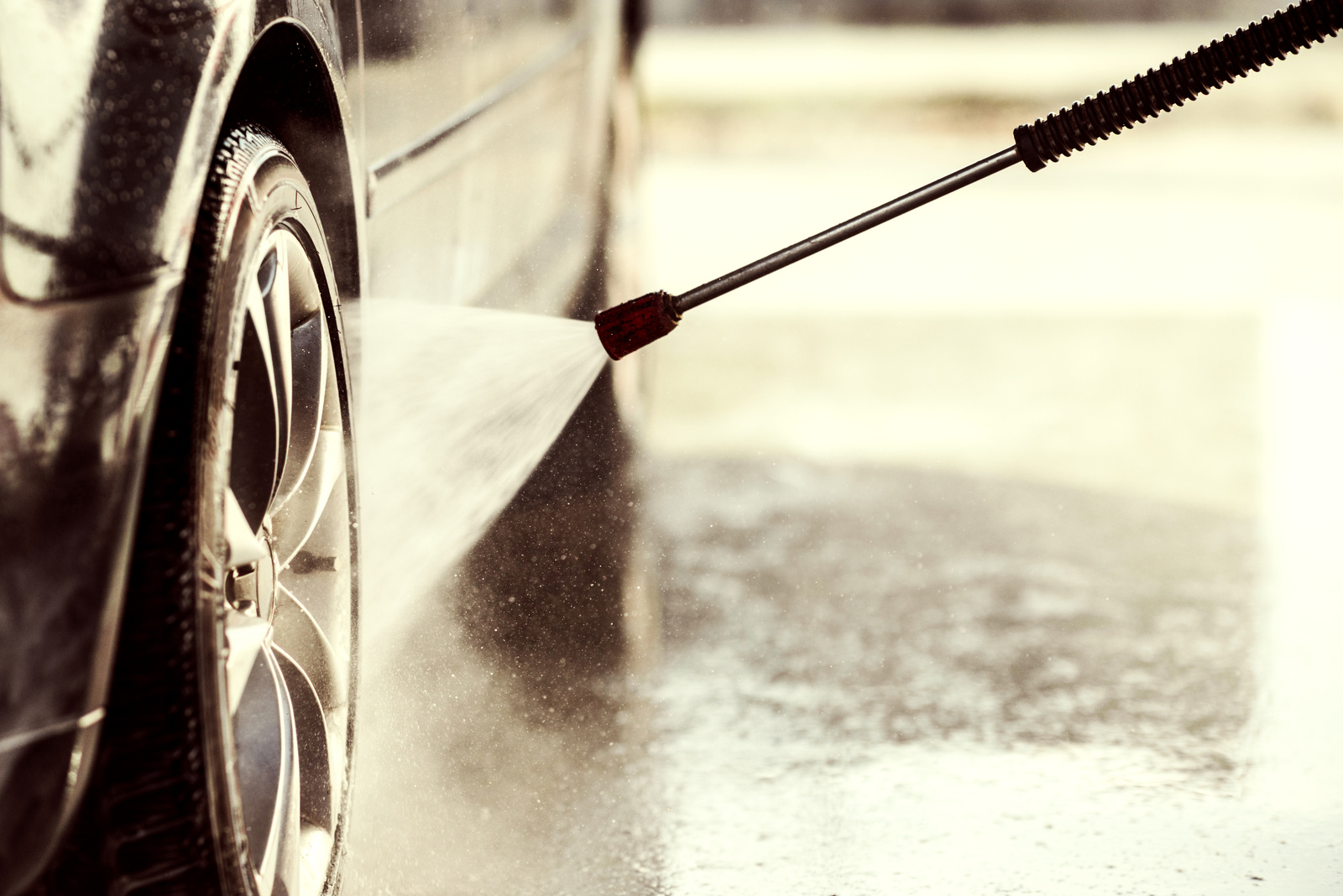 If you're selling your car, there's a good chance you're also shopping for a new car. Imagine rolling up to a dealership and seeing that all the vehicles are dusty, the carpets are muddy, and last week's fast food garbage is on the backseat. Without getting too presumptive, it's a safe to guess you're not going to appreciate that poor first impression.
Just as we treat others the way we'd like to be treated, private sellers should prep their cars for sale as if they were shopping for it themselves. Give it a good wash and pay special attention to the wheels – scrub the inside edge of the spokes and invest in some tire-shine products. On the inside, you'll want to vacuum the seats, carpets, and floor mats at the very least (pay special attention to those tricky spots between the seats). Wipe down any hard surfaces, and Windex those windows, inside and out!
Take Photos
Beyond a great price, a set of high-quality, truthful photographs is the best way to draw shoppers' attention to your car.
Honesty is one of the most important, yet overlooked, details regarding for-sale photos. Remember that you're taking pictures of your car in an effort to sell it, not to show it off on Facebook. This means put away the sepia-toned filters and Instagram editing—photograph the car in a way that will accurately capture how it looks to the naked eye. Shoot for plenty of interior and exterior photos, and if your vehicle has any noticeable blemishes, photograph those as well. Shoppers who come to test drive your car will be more likely to make an offer if they're not unpleasantly surprised by the sight of it.
List Your Car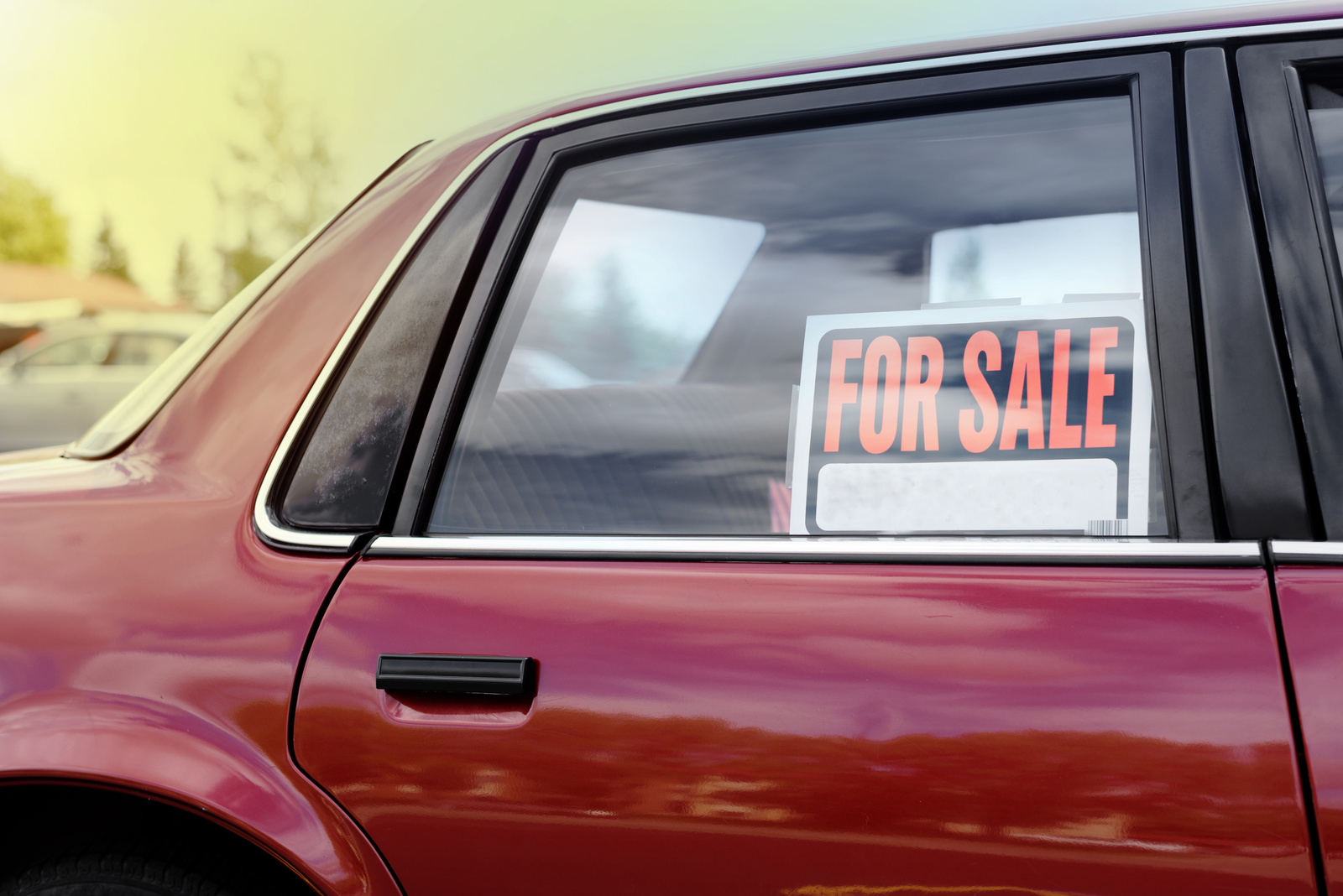 Finally, after gathering the paperwork and detailing and photographing your car, it's time to put it up for sale. Determine a fair price—the Instant Market Value analysis can help you figure out the prices on comparable vehicles and how your price compares—and plug in your car's Vehicle Identification Number (VIN), specs, a description, your location, and a lead photo to create your listing. If you're having trouble finding your car's VIN, check your registration or insurance documents, or just look inside the driver's-side door—it'll be the 17-digit number, and it doesn't include the letters I (i), O (o), and Q (q). After you've entered all this information, you'll be able to add more photos and communicate with potential buyers securely through our anonymized email system.
Once you have a buyer on the line, double-check your state's requirements for privately selling a car. If you're selling yours "as-is," be sure to note this on the bill of sale.
When it comes time to collect money from the buyer, make sure to take proper precautions. Accept only cash or a bank check (no personal checks), and if the buyer wants to pay via a bank check, plan to conduct the sale at the bank so you can verify the check's legitimacy. Alternatively, you can use an escrow service, such as Escrow.com. Once you've collected payment, you can sign over the title, make copies of all the sale's documentation, cancel the car from your insurance policy, and hand over the keys!
All done, right? Not so fast! Now that your car belongs to a happy buyer, make sure to log in to your CarGurus account and close your listing. That way you won't keep getting email from interested buyers!
Related Topics:
A Guide to Selling Your Car Out of State
How To Make the Most Money Selling a Vehicle Privately
Why Cars For Sale By Owner Cost Less Than Cars From Dealerships