You still owe money on your car, but you're also ready to swap out its tired gears for a new set of wheels. Think you need to put off your next car until that loan is paid off in full? Think again. You can sell your car on CarGurus. Selling 100% online is fast and easy: get an instant offer sourced from a network of thousands of dealerships, schedule a time to have the vehicle picked up, and then get paid.
If you'd rather sell or trade in your car dealership, the process is also simple. Most car shoppers finance their purchases, so dealers buy used vehicles with partially unpaid auto loans all the time. Unloading a car you still owe money on is easy and can be done in only a few steps.
Find Out How Much You Owe
When you take out a loan to buy a new car (or a used car), the bank or lender (for simplicity's sake, we'll just call it the bank) you're borrowing from gets the title of the vehicle. This is known as having a lien on your title. Once you've re-paid the loan balance, the lien is released and the car title will get transferred to you.
The first step is to find out how much money you still owe the bank. This is easy enough: Make a quick phone call to the bank to find out your payoff balance. Keep in mind that this figure will be based on the remainder of your loan plus any accompanying interest and fees.
Selling 100% Online
So, you've seen the signs its time to sell your car. Companies like CarMax, Carvana, Edmunds, Kelley Blue Book, and CarGurus now provide the option for individuals to sell vehicles 100% online. If you have a car that you're looking to sell, this is arguably the fastest and easiest way to do so—and you can still get a great deal for your car, too.
Whether you're trying to sell a Toyota SUV or a Porsche sports car, to sell your vehicle on CarGurus, you just need to enter a few details, such as your VIN or license plate, the vehicle's location, and the vehicle's mileage. From there, we can source an instant offer from a network of thousands of car dealers, meaning you should get the market value of your car, regardless of its location. No more searching for potential buyers, no more arranging test drives. Just schedule a time for the vehicle to be picked up.
If your vehicle has a lien on its title, we'll ask for a photo of its registration to find the 10-day payoff letter from your lending institution, which is necessary to close the outstanding loan. After these documents have been gathered, the transaction can be finalized and you can get paid.
Selling to a Dealer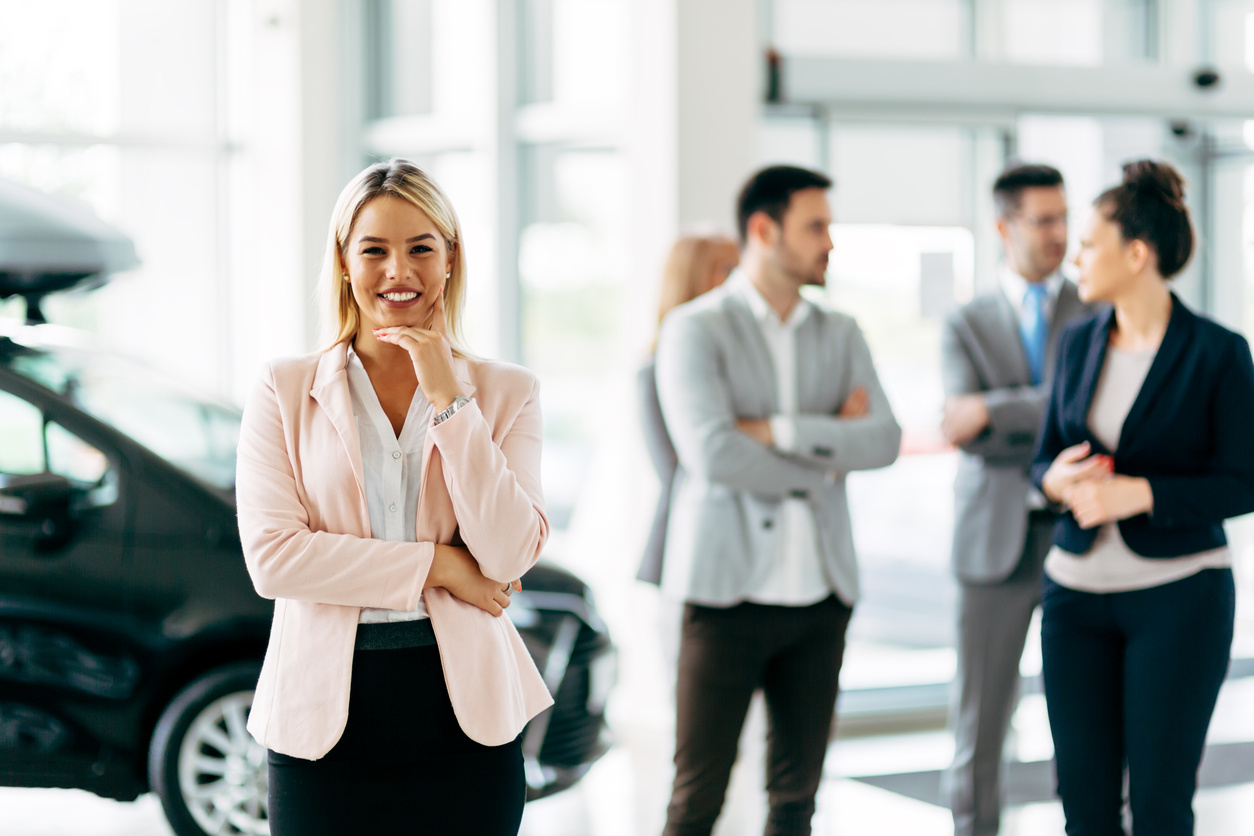 Once you know how loan payoff balance, you can start thinking about how you'd like to sell your financed car. As with selling 100% online via an instant cash offer, selling to a dealer will result in less hassle, as dealerships buy cars with liens on them all the time. You can also sell a leased car to the dealership.
You'll give the dealer "power of attorney," which will allow them to handle paperwork with the bank, rather than having to do so yourself.
When working on a trade-in, dealerships can generally roll the remaining balance of your unpaid loan into the purchase price of the new car, either by adding it to the down payment or amortizing it across the new car loan's monthly payments. In a straight sale with no new-car purchase on the other end, the seller will need to come up with the difference for their lending institution.
Regardless of what you've opted to do, be sure to hold onto any and all documentation detailing the arrangement.
Selling to a Private Party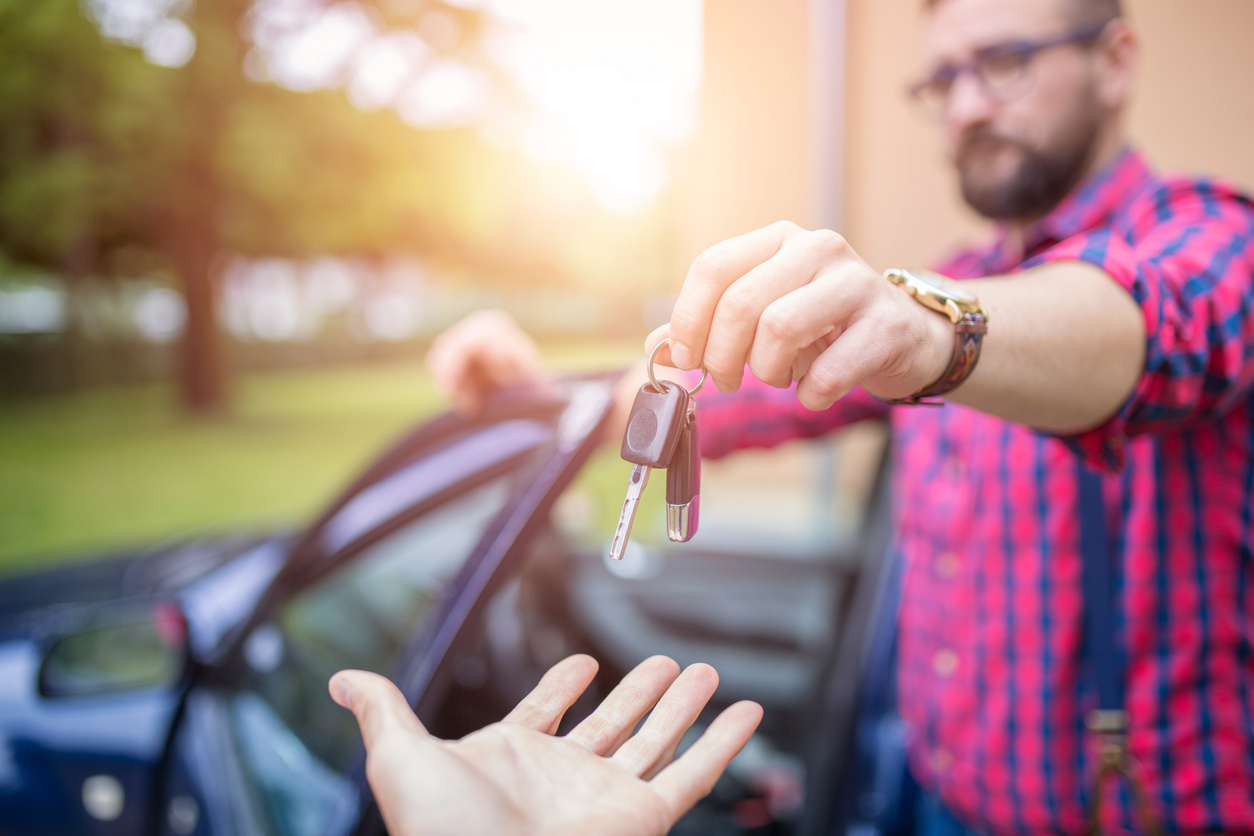 You can make more money by choosing to sell privately. However, selling your car to a private party isn't quite as straightforward as selling to a dealer. That said, selling your car yourself still isn't hard.
When advertising your car for sale, be sure to include mention of the lien. There isn't any real reason for a private buyer to be concerned by this information, and being upfront may make the sale run more smoothly, as the complication won't come as a surprise.
Some buyers may offer to "take over" your loan payments but, for a variety of reasons, this isn't recommended. Instead, if possible (say, if your local bank or credit union issued your auto loan), try to complete the sale at the bank's location. This will allow the buyer to write a check directly to the bank (and another to you, if you're not upside down on your loan), and you'll be able to seamlessly transfer ownership of the vehicle.
If you can't complete the transaction at the bank's physical location, you can try an escrow service, like escrow.com. In this situation, the vehicle's title will be held in escrow while payments are made by the buyer to the escrow service. Once the car has been paid off, the title is transferred from escrow to the new owner. A bank or an escrow service can handle the title transfer, delivering it directly or—if the buyer is taking out a loan to buy the car—mailing it to the new lien-holder.
Dealing with the Lender
However you choose to sell your car, it's wise to touch base with your lender. They hold the title of your car, can provide you a payoff quote, and can advise you on the best method to proceed with the sale.
Selling with Negative vs. Positive Equity
What happens if your car is worth more than the your loan's payoff amount? This is called "positive equity," and you're entitled to any extra money from the agreed-upon sale price; let's say you've agreed to sell the car to a dealer for $10,000, but the pay-off amount is only $8,000. You'll then receive the additional $2,000. You can pocket that money or put it toward a new purchase.
On the other end of the spectrum is what's known as being "upside-down" on a car loan. In these situations, the trade-in value being offered for your vehicle is less than the remaining payoff balance for the vehicle's loan. This is what's known as a vehicle having "negative equity."
What to Do When the Lender Wants a Payoff Before You Sell
If you have negative equity, the lender will likely want you to payoff your loan before proceeding with the sale. In this instance, you can dip into your savings, take out a personal loan to cover the payoff balance, or refinance the loan under friendlier terms. The latter won't solve your negative equity situation overnight, but it can make it easier to develop positive equity or lessen the payoff amount to a more manageable figure.
How to deal with an out-of-state lender
If you're selling a car in the same state where the lender operates, you can complete the sale at the lender's office and transfer paperwork then and there. But what do you do if the lender is out of state?
To complete the sale, you'll need to have the title. However, you won't have the title in hand until you've paid off your loan, and it can take weeks for lenders to mail a title after a loan has been paid. So, what are your options?
Some states will issue temporary operators permits, allowing the buyer to legally drive the car (for a limited time) without a title. If this is the case, you can send them on their way with the vehicle, pay off your outstanding balance, and then mail them the title after you receive it from your lender. The buyer is assuming more risk in this situation, but it's the easiest solution.
FAQ: How To Sell a Financed Car without Paying It Off
How do you get rid of your car if you still owe money on it?
You can sell a car even if you have a car loan. Acquire the payoff amount from your lender to know just how much you owe. That figure can either be rolled into your next loan if buying another car from a dealer, or you can pay it off via a personal loan, savings, or the money you make from the sale of your vehicle.
Do I have to pay off my car before I sell it?
Technically, yes. You can not receive your car's title until you've paid off your car, and you need the title to transfer ownership. However, you can use the funds from the sale to pay off the loan, and transfer the title to the new owner afterward. Just be sure the seller can obtain a temporary operator's permit from their DMV.
Will CarGurus buy my car if I still owe money on it?
You can sell your car 100% online with CarGurus, even if you still owe money on it. CarOffer powers this CarGurus feature and will manage the loan payoff on the your behalf. In cases of negative equity, you can pay CarOffer the difference to cover the lien as a single transaction.
Does selling a financed car hurt your credit?
Your credit can suffer a short-term penalty when you pay off a vehicle loan early.
How To Sell Your Car Online
What to Know When Getting a Car Loan
How Do Car Dealerships Make Their Profit?