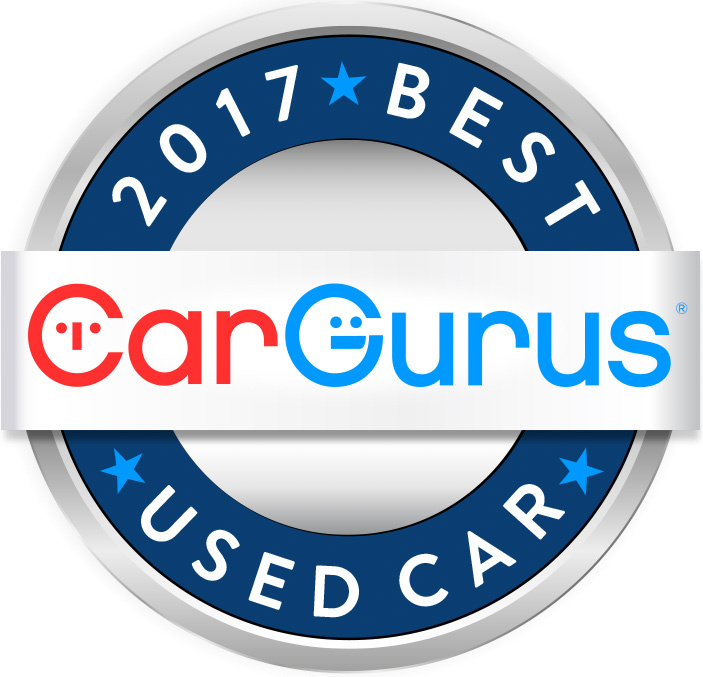 So, you're in the market for a used car. You're thinking about 3 years old, low miles, and great reliability. But how do you know where to start? Over the years, CarGurus has tested the most popular cars on the market, putting each through its paces to identify the best of the best.
In addition to our expert reviews, the CarGurus team has read through thousands of user reviews (many from shoppers in the same position you're in right now). Depreciation is unavoidable in the auto industry, and it's the most significant benefit to buying a car on the used market. But nobody wants to spend their hard-earned cash on a car just to find they can't get a fair deal for it later in life, either. Figuring many used cars are bought when they're 3-5 years old, we've sifted through mountains of data to find which used cars will retain the most value over a 12-year span—meaning you'll be able to get a good chunk of your initial investment back when it comes time to sell and move on to the next car.
Compiling all this data helped us identify the best used cars on the market in seven different categories, ranging from compact sedans to full-size trucks.
Compact Sedan/Hatchback: 2013-2016 Dodge Dart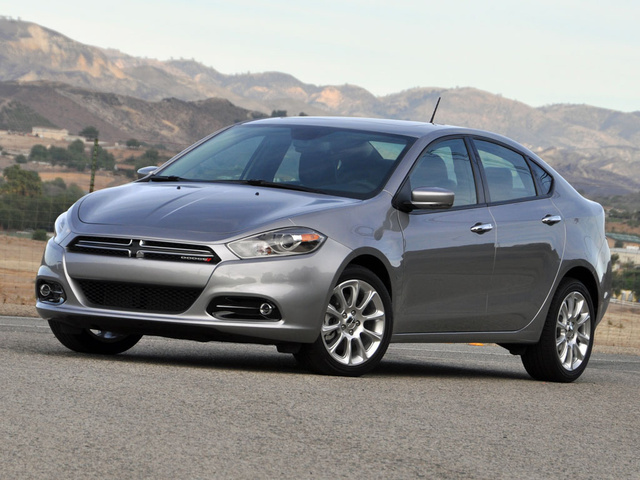 When reviewing this 2016 Used Car Award winner, Aaron Cole commented that, "Compact sedans are a little bit like mud wrestling: It's hard to pick a winner, and even the champion isn't really clean." There are plenty of reasons the Dodge Dart was discontinued for 2017, but if you're a shopper looking for a used compact sedan, a 2013-2016 Dodge Dart won't lead you too far astray. Three model years of the Dodge Dart earned an average expert rating of 7.28 out of 10—behind the second-place Hyundai Elantra, but ahead of the third-place Subaru Impreza. When it comes to CarGurus users, the only car to best the Dart's appeal was the Volkswagen Golf, but while that car retains its value nearly 22% below the segment average, the Dart's expected value retention sits at almost 24% above average. Considering its class, the Dart offers impressive interior room, and its 8.4-inch Uconnect infotainment system—standard on every Dart—has also enjoyed routine praise. 2nd Place: 2011-2016 Hyundai Elantra
3rd Place: 2012-2016 Subaru Impreza
Midsize Sedan: 2011-2017 Dodge Charger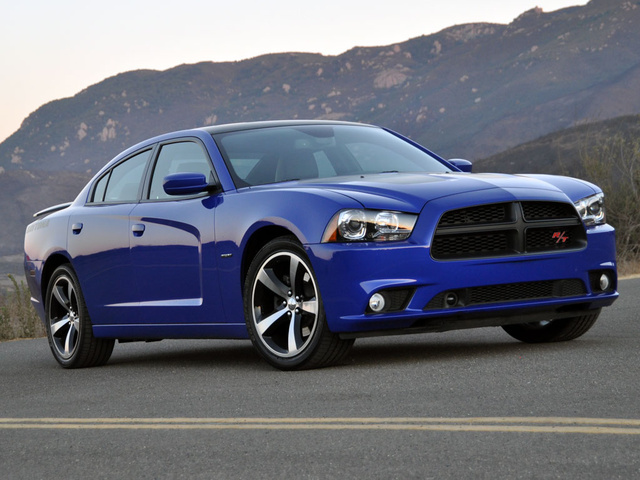 Few midsize sedans offer as much style and machismo as the seventh-generation Dodge Charger—in four years of reviews, CarGurus experts consistently applaud the Charger's look and feel. And when it's time to sell, no midsize sedan contending for a CarGurus Used Car Award will put as much money back in your pocket, either. While the second-place Ford Fusion and third-place Chrysler 200 have predicted-value-retention scores 7% and 10.9% above average, the Charger sits comfortably ahead of both, projected to retain its value 16.5% better than the segment average. Just as impressive, the Charger was a popular choice with CarGurus users, being picked over the competition 58% of the time. Perhaps because it carries a muscle-car pedigree, some shoppers don't realize that this 4-door sedan is also safe. Add available advanced safety features like blind-spot and lane-departure warnings, and the option of all-wheel drive, and a 2011-2017 Dodge Charger is poles apart from the Duke Brothers' General Lee. 2nd Place: 2013-2016 Ford Fusion
3rd Place: 2010-2014 Chrysler 200
Luxury Sedan: 2013-2016 Lincoln MKZ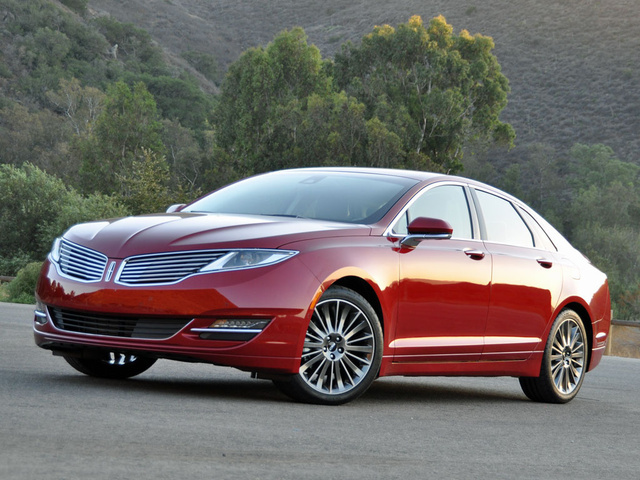 Lincoln hasn't always enjoyed a sterling reputation in the luxury car segment, but considering more than three-quarters of CarGurus user reviews pick the Lincoln MKZ over the competition, we feel it's safe to say the luxury sedan isn't suffering from the parts it shares with the more budget-friendly Ford Fusion. Moreover, the MKZ's expected 12-year value retention sits nearly 20% higher than the rest of the tested luxury sedan segment—only the second-place Audi A3 performed better, and the third-place Volvo S60 scored more than 20% worse. It's hard to go wrong with either the Lincoln's eco-friendly turbocharged 4-cylinder or the more powerful 3.7-liter V6 from earlier model years. Add advanced tech features like Active Park Assist and safety systems ranging from blind-spot monitoring and rear cross-traffic alert to lane-departure warning and forward-collision warning, and the Lincoln MKZ is a safe and compelling buy for anyone in the market for a lightly used luxury sedan. 2nd Place: 2012-2016 Audi A3
3rd Place: 2010-2016 Volvo S60
Small Crossover/SUV: 2007-2016 Jeep Wrangler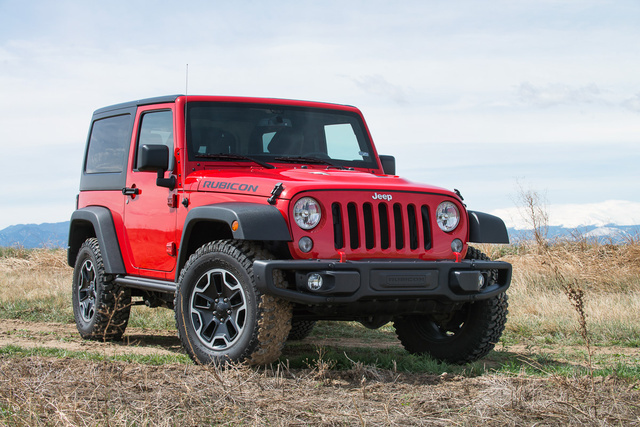 When it comes to keeping its value, the Jeep Wrangler is a modern marvel. CarGurus anticipates that 2007-2016 Wranglers will lose only just over a quarter of their value over the course of 12 years—by far the best performer across all models reviewed. The Wrangler might not be overly modern in any other regard—it averaged only a 6.75 in CarGurus' Test Drive Reviews compared to 8.3 and 8.5 for the second-place Subaru Crosstrek and third-place Honda CR-V, respectively. Nevertheless, it has come a long way from the second generation. A 3.6-liter Pentastar V6 engine arrived in 2012 to deliver more horsepower and torque, and the Sahara and Rubicon trims offer leather upholstery. No doubt considering its unique removable roof and unequaled off-roading ability, CarGurus users opted for a Jeep Wrangler over its competition more than half the time. 2nd Place: 2013-2016 Subaru XV Crosstrek
3rd Place: 2012-2016 Honda CR-V
Midsize Crossover/SUV: 2010-2016 Toyota 4Runner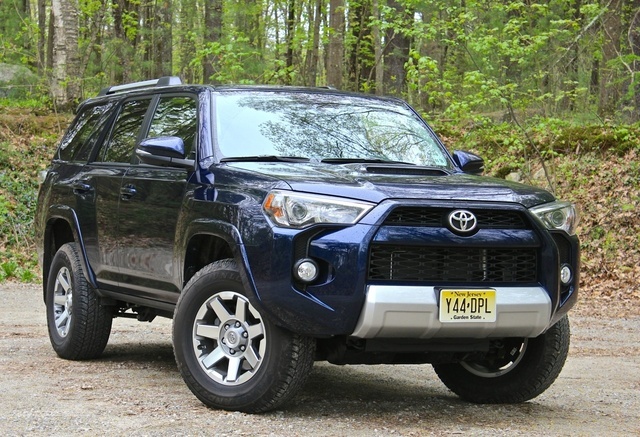 When it comes to midsize crossovers, the old-school body-on-frame approach still works. Made from 2010 through today, the fifth-generation Toyota 4Runner delivers off-road capability, plenty of power, and ample cargo space for shoppers who want a vehicle that can truly do it all—if returning good fuel-economy numbers isn't required. CarGurus users prefer the 4Runner less than half the time, which pales beside the second-place Jeep Wrangler Unlimited's score of 61% and the third-place Toyota Venza's 63%. However, across three model-year reviews, the 4Runner received an average overall score of 7.56 from CarGurus expert test drivers, besting both the Jeep and the Toyota's scores by more than a full point. A reliable 4.0-liter V6 engine, the signature power rear window, and a timeless (if rugged) silhouette combine to help the 4Runner retain nearly 60% of its value over 12 years—a whopping 33.5% above average. If you can make do with city fuel economy in the teens and highway mileage in the low-20s, the 4Runner is a compelling choice, no matter how you plan to use it. 2nd Place: 2007-2017 Jeep Wrangler Unlimited
3rd Place: 2008-2016 Toyota Venza
Full-Size Crossover/SUV: 2013-2016 Hyundai Santa Fe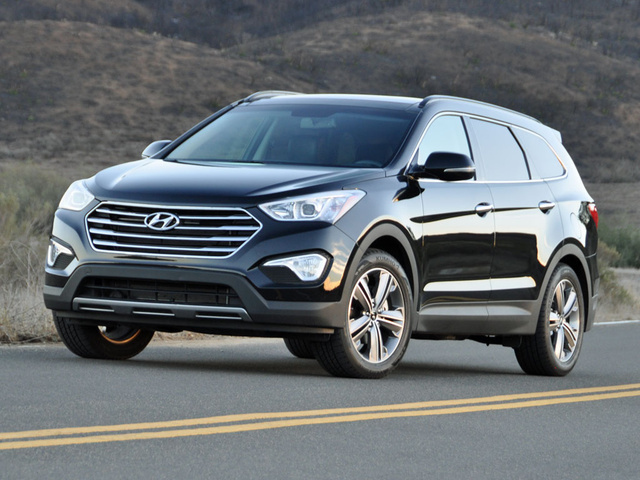 The third-generation Hyundai Santa Fe proved to be a true jack of all trades, scoring well with our experts, and no full-size crossover can match the Santa Fe's expected value retention. Over the course of 12 years, 2013-2016 Santa Fe values are predicted to perform nearly 18% better than the segment average. Although only 46% of users picked the Santa Fe, besting neither the second-place Ford Expedition nor the third-place Dodge Durango, it kept things close with both competitors. That comes as little surprise, too. With options ranging from a heated steering wheel to a panoramic moonroof, there's nothing budget-feeling about the Santa Fe anymore. Few 3-row crossovers scored better with CarGurus' expert reviewers, particularly in terms of look and feel and available technology. Apple CarPlay and Android Auto arrived to the Santa Fe in 2015, but earlier model years still boast a straightforward interface, Bluetooth connectivity, and Pandora Internet radio streaming. Finding a 3-row crossover that delivers comfort, technology, and space isn't always an easy task, but the Hyundai Santa Fe delivers all three. 2nd Place: 2007-2016 Ford Expedition
3rd Place: 2011-2016 Dodge Durango
Full-Size Truck: 2011-2017 Ram 1500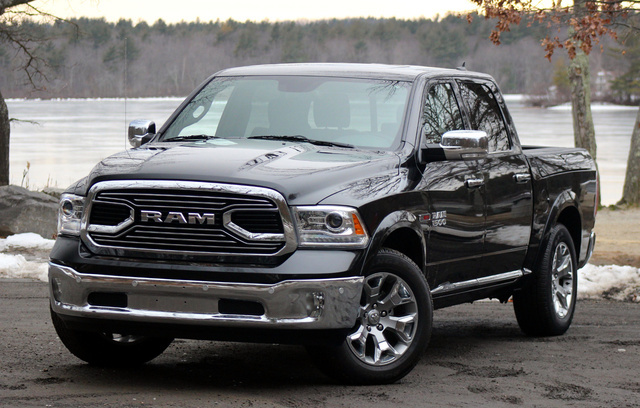 The full-size truck segment is incredibly competitive, and with slim margins every point matters. When it comes to holding its value, the Ram 1500 lags behind the Toyota Tundra by about 1.5%, but it bests the Ford F-150 by more than 8%. And in the eyes of our users, no full-size pickup truck scores better than the 1500, which CarGurus users selected 58% of the time. Fourth-generation Ram 1500s also benefit from the inclusion of a diesel engine, which debuted in the 2014 model year. The 3.0-liter EcoDiesel V6 certainly provides commendable fuel economy, with a rating of 29 miles per gallon on the highway, but even older models sporting the 3.6-liter FlexFuel V6 do well at 25 mpg highway. Strong towing performance adds to the Ram's appeal, and CarGurus' experts rated the truck an average of 8 out of 10 over 3 years—second to only the Ford F-150's 8.5. Add available features like an adjustable air suspension and heated and ventilated front seats and the Ram 1500 can range from bare-bones work truck to a veritable luxury vehicle. 2nd Place: 2009-2014 Ford F-150
3rd Place: 2007-2016 Toyota Tundra
Methodology
CarGurus Used Car Awards nominees were selected from late-model cars originally available for sale in the United States. Vehicle generations that include the 2013 model year were considered in their entirety when evaluating nominees. Nominees were evaluated on criteria including CarGurus user reviews, professional Test Drive Reviews, and projected 12-year depreciation. The model with the highest overall score was determined to be the winner for each category.