Used Volvo S40
Volvo S40 Questions
Car Want Start
Battery went dead replaced battery car want start just spinning over
2004 Volvo S40 Stuck In Neutral
I have a 2004 Volvo S40 automatic transmission. Two days ago I accidentally spilled water onto the shifter, but I have done this a number of times over the years with no consequences. The next day I ...
Car Started Ran For Awhile Then All The Warning Lights Came On Including Th...
What could this be
The Engine Stutters When Accelerating
My 2001 Volvo s40 has around 140,000 miles on it. I've noticed lately that it seems to stutter when I accelerate. The warning light has been on for the last three weeks. Any suggestions on what th...
Is It Possible For Me To Trade My 2004 Volvo In For A Down Payment On The 2...
Itz a 2004 Volvo S40 4cylinder
Older Volvo S40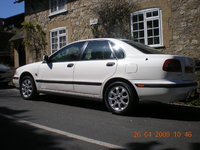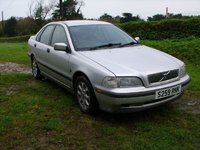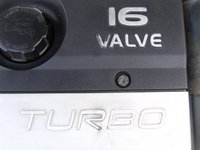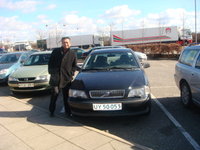 Volvo S40
Overview
The Volvo S40 packs an awful lot into a compact sedan. Between its nearly countless safety features (nearly all of them standard equipment) and luxurious detail, the car satisfies the hard-to-please with a compact package.
The mighty little S40 enjoyed years of popularity in Europe before U.S. sales began in 2000, after Ford's acquisition of Volvo. It was made over for the 2004 model year with a slightly more generous interior and enhanced safety features.
Certainly, small cars are the rule in European countries, while Americans tend to love bulk in a vehicle, but with ever-rising gas prices, this little sedan definitely has its role here. That said, it may not be the best choice for families, as the backseat is rather cramped.