Used Volvo S40
Volvo S40 Questions
Volvo Cracked Headgasket
I paid $9000 for my 2004 Volvo S 40. It has 126,000 miles. It now has a cracked headgasket and the engine is misfiring from cylinders one, three and five. Two mechanics have not been able to fix i...
Brake Boost Vacuum Leak?
So when I bought the car I heard this noise in the car. It sounded like a air leak where my pedals are. It stops when I brake and accelerate. I did a little research and a lot of people say it's th...
Slow Response From Brakes At Higher Speeds
I'm having a brake issue with my sister's 2004 Volvo S40 1.9T with approx. 230,000 miles on it. I changed the front and rear brake pads & rotors. Soon after she told me when she was traveling at h...
Volvo S40 Cranks No Start Pls Help!
Hello i have. 2006 Volvo S40 2.4i non turbo with 128xxx miles it all started like this car would take a few try's to turn on after you i would get it to turn on it would turn on right away but if I...
Have A Couple Struts For Volvo S40 2004 2.4l
Have a couple struts for volvo s40 2004 2.4l but I need for s40 2004 1.9l. Do them match?
Older Volvo S40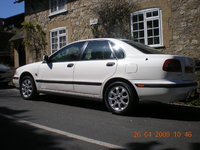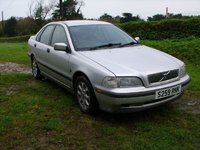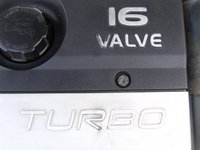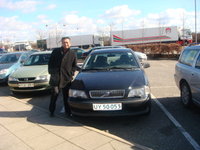 Volvo S40
Overview
The Volvo S40 packs an awful lot into a compact sedan. Between its nearly countless safety features (nearly all of them standard equipment) and luxurious detail, the car satisfies the hard-to-please with a compact package.
The mighty little S40 enjoyed years of popularity in Europe before U.S. sales began in 2000, after Ford's acquisition of Volvo. It was made over for the 2004 model year with a slightly more generous interior and enhanced safety features.
Certainly, small cars are the rule in European countries, while Americans tend to love bulk in a vehicle, but with ever-rising gas prices, this little sedan definitely has its role here. That said, it may not be the best choice for families, as the backseat is rather cramped.