Kia Sportage
Model Overview
New Kia Sportage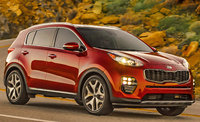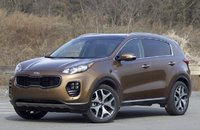 Used Kia Sportage
Kia Sportage Questions
When To Change Timing Belt
How Long (many Miles) Does The Engine & Transmission Last In A Kia Sportage...
Kia Sportage No Radio
I have a 2012 Kia Sportage and my radio just stopped working not long ago. The screen doesn't even turn on. The lights around the knob and buttons light up but my screen is just gone. It was weird...
What To Do If There Is No Sound Coming Out Of The Speakers Of My Car
Everything is working except that there is no sound out of the speakers
My Headlights Won't Come On...
My headlights won't come on. My high beams, fog lights, running lights and all lights in back work fine. I have checked the bulbs and the fuses. Could it possibly be the relay?
Older Kia Sportage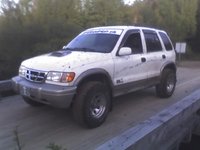 2000 Kia Sportage reviews: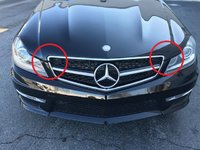 1999 Kia Sportage reviews: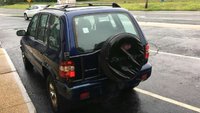 1998 Kia Sportage reviews: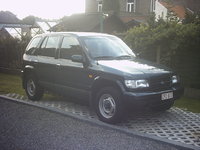 1997 Kia Sportage reviews: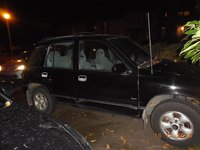 1996 Kia Sportage reviews: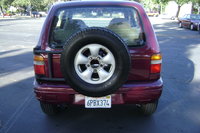 1995 Kia Sportage reviews:





Kia Sportage
Overview
Kia introduced its first SUV in the U.S. back in 1995. The Sportage was its second car offering here after the Sephia, and in similar fashion, Kia employed a gradual rollout strategy for the compact SUV, starting in the Western states.

For its first generation, from 1995 to 2003, the Sportage was considered a mini SUV and came in either front-wheel or four-wheel drive. The 2WD came with a 2.0-liter, 94-hp I4 engine, while the 4WD upped that horsepower to 130-hp with the same engine. It was meant to be a budget SUV, not particularly built for power or off-road capability. Even today, the 4WD does not include low-range gearing and should not be used on dry pavement.
The original Kia Sportage had few standard features, beyond power locks and windows, but it came well equipped in matters of safety. ABS and traction were always standard, as were airbags. In 1998, the Sportage was the first of any vehicle to include front knee airbags. For these reasons alone, safety and economy, the Sportage was popular with families on a budget, though quality and reliability were issues.
The Sportage took a two-year break after 2003 and reappeared in 2005 with an all-new unibody design. Similar to Hyundai's Tuscon, it was longer and wider than the original Sportage, offering more interior space, and was now rebadged as a crossover SUV. You now had a choice of either an I4 or a more powerful V6 engine, and performance and handling was greatly improved. Standard features were plentiful, even in the base models. Not only did the rear seats fold flat, but the front passenger seat folded as well, to allow more cargo space. As always, safety was of primary importance, and ABS, traction and stability control were standard across the line, as were six airbags.
The new Sportage is much more stylish and a better value than its predecessor, and combined with Kia's famous warranty offers, low price tag, and high safety ratings, is proving to be a much tougher competitor in the compact SUV segment.