Jaguar XK-Series
Model Overview
Used Jaguar XK-Series
Jaguar XK-Series Questions
Please Give Me A Phone To Talk With Someone. One Of The Dealers That Is On...
Do you let dealers on your site that con your customers. It happened to me of a car that I bought from one of your ads. I need someone to talk to. Or are your just another shabby American company...
Want To File A Complaint Against One O9f Your Advertised Dealers
Valeurosport dealer in NC How do I file a complaint?
2008 Jaguar XK Won't Crank
Car was in an accident, damaged left rear axle, hub, and speed sensor. In process of repairing, lost brake fluid from caliper, and car would no longer crank. Bled brakes, car started with no problem...
Rear Window Brake Light
I have a 2005 Jaguar XKR hard top coupe. The brake light in the back window is out. How do you change the bulb? Local Jaguar mechanic did not know how. Another classic car mechanic said you must...
Multiple Owners
Why do many of the used XKs listed for sale have so many previous owners on the title record. I frequently anywhere from 4 to 8 previous owners.
Older Jaguar XK-Series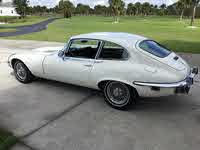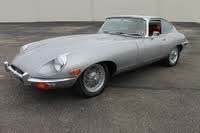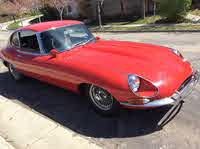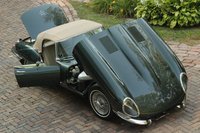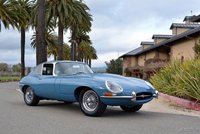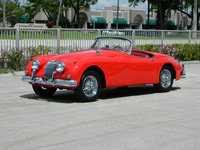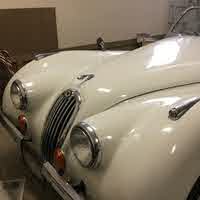 Jaguar XK-Series
Overview
The Jaguar XK Series arrived in 1996 as the replacement for the long-running XJS Coupes. A similar platform, shared by Aston Martin's DB7, was used to build the new coupe. The initial model was known as the XK8, and it was available as a coupe or a convertible.
Jaguar also offered a performance-enhanced version of the XK by mounting a potent supercharger on top of its 290-horsepower V8. This addition brought horsepower to 390. The early models were fitted with a 4.0-liter engine, and later models received a 4.2. A five-speed automatic transmissions and rear-wheel drive were constant throughout the first generation.
An all-new XK Series arrives for 2007. After a decade free of alterations, the athletic and luxurious coupe will finally progress into its second generation. The designer of the new XK is Ian Callum, who is also behind the Aston Martin DB7 and Vanquish. With this new design, Callum pays tribute to the well-respected E-Type Jaguars of the early 1960s. Traditionally, Jaguar has embraced many of their previous styling attributes on new models, offering visible reminders of the British marque's prestigious past.
The 4.2-liter V8 will now make 300 horsepower on its own, and 420 with the supercharger. A smooth six-speed automatic transmission is new this year, along with larger brakes and a more advanced version of Jaguar's CATS (Computer Active Technology Suspension). The wheelbase has been stretched 7 inches underneath a new all-aluminum body.
Find great deals from top-rated dealersTM
Search