Used Hummer H3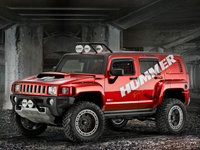 Used 2010 Hummer H3 For Sale
| | |
| --- | --- |
| | 2 GOOD Deals |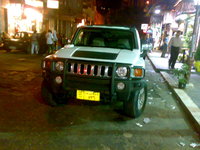 Used 2009 Hummer H3 For Sale
| | |
| --- | --- |
| | 13 GOOD Deals |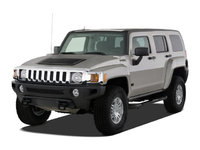 Used 2008 Hummer H3 For Sale
| | |
| --- | --- |
| | 10 GREAT Deals |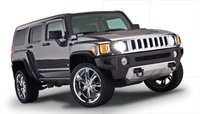 Used 2007 Hummer H3 For Sale
| | |
| --- | --- |
| | 13 GREAT Deals |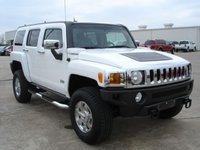 Used 2006 Hummer H3 For Sale
| | |
| --- | --- |
| | 25 GREAT Deals |
Hummer H3 Questions
Why Does The 4x4 Light Stay On
2008 h3 hummer alpha. three 4x4 buttons. 4x4 high, 4x4 low lock, 4x4 high lock. 4x4 high button stay illuminated.
2007 Hummer H3 Rain Water Coming In
RAIN water coming in from somewhere...entire carpet is wet from behind rear seats to firewall. most of water runs to passenger side floor at firewall. Can not see anywhere water running or leaking i...
Front Driver Side Lower Control Arm
I am trying to replace the front drivers side lower control arm ball joint assembly. I have a nut that the torsion bar and control arm assembly are joined together. The nut is stripped how do I ...
Im Selling
How do i lower my price?
How Can I Review A Sale That Is No Longer Listed. I Bought The Car?
I purchased a vehicle and would like to review the sale I own it now and have the title
Hummer H3
Overview
Like the H2, the 2007 Hummer H3 has only one engine option available, a 242hp, 3.7 liter, inline 5 cylinder. However, the H3 has received an additional transmission. Instead of just a 4-speed automatic, a 5-speed manual has been added as the standard transmission. Gas mileage for the 2007 Hummer H3 is pretty low, 15/19 miles per gallon. Smaller than the other Hummers, the H3 is a slightly more user friendly.

Most of the features available come standard in the 2007 Hummer H3. Air conditioning, cruise control, tire pressure monitors and a CD player are just a few of the standard features. The options include a CD changer, a navigation system and a sunroof. To keep you safe, the 2007 Hummer H3 has All-Wheel Drive, ABS, traction control and airbags. Certainly not as high end as the Hummer H2, the H3 is an excellent alternative if you need a more controlled Hummer.
Owners of the 2007 Hummer H3 liked the SUV overall. A common request was for more power, perhaps a V6 or even a V8 available. Gas mileage was also a source of contention with owners. Many owners were surprised by the maneuverability and turning radius of the H3. Overall, this is a Hummer that is made for people who don't quite need a full-sized beast. It's been tamed a little bit, and some folks need a calmer ride.