Used Hummer H3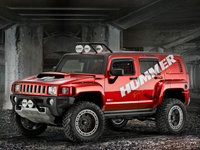 Used 2010 Hummer H3 For Sale
| | |
| --- | --- |
| | 6 GOOD Deals |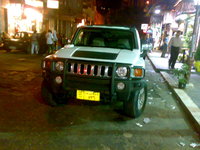 Used 2009 Hummer H3 For Sale
| | |
| --- | --- |
| | 13 GOOD Deals |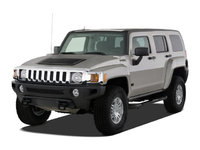 Used 2008 Hummer H3 For Sale
| | |
| --- | --- |
| | 8 GREAT Deals |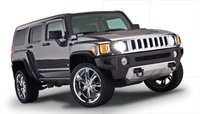 Used 2007 Hummer H3 For Sale
| | |
| --- | --- |
| | 13 GREAT Deals |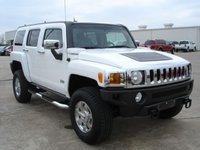 Used 2006 Hummer H3 For Sale
| | |
| --- | --- |
| | 12 GREAT Deals |
Hummer H3 Questions
H3 Oil Light
Has anyone found the solution for the H3 oil light coming on in warmer weather?
H3 Hummer 2007 Brake Problem
while driving my h3 hummer I cant over 30 miles per hour the car also will stop when i take my foot off pedal and the abs traction comes on. I had just had right axle and caliber replaced along with...
Starting Issues
Will not turn over even after replacing fuel pump not a security system issue
Oil Light
My 06 hummer h3 is marking the oil light. It usually doesn't turn on until the engine has been running a while and warmed up. I've noticed it only comes on when I come to a complete stop and need ...
My H3 Keeps Heating Up.
I Have a 2006 Hummer H3 and I recently replace the radiator, fan and thermostat and when I drive it, and come to a stop it heats up and when moving the temperature goes down. And the water reservoir...
Hummer H3
Overview
Like the H2, the 2007 Hummer H3 has only one engine option available, a 242hp, 3.7 liter, inline 5 cylinder. However, the H3 has received an additional transmission. Instead of just a 4-speed automatic, a 5-speed manual has been added as the standard transmission. Gas mileage for the 2007 Hummer H3 is pretty low, 15/19 miles per gallon. Smaller than the other Hummers, the H3 is a slightly more user friendly.

Most of the features available come standard in the 2007 Hummer H3. Air conditioning, cruise control, tire pressure monitors and a CD player are just a few of the standard features. The options include a CD changer, a navigation system and a sunroof. To keep you safe, the 2007 Hummer H3 has All-Wheel Drive, ABS, traction control and airbags. Certainly not as high end as the Hummer H2, the H3 is an excellent alternative if you need a more controlled Hummer.
Owners of the 2007 Hummer H3 liked the SUV overall. A common request was for more power, perhaps a V6 or even a V8 available. Gas mileage was also a source of contention with owners. Many owners were surprised by the maneuverability and turning radius of the H3. Overall, this is a Hummer that is made for people who don't quite need a full-sized beast. It's been tamed a little bit, and some folks need a calmer ride.